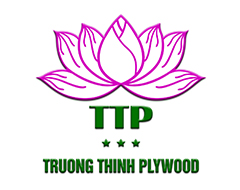 Posted by Đỗ Tiến Hải at 16/11/2022
Truong Thinh Plywood was established in October 2013 with the goal of becoming a bridge to help importers around the world have access to high quality plywood products from Vietnam at most competitive prices. Up to now, with nearly 10 years of experience, TTP (Truong Thinh Plywood), has expanded our market to all over the world, including Korea, the US, Canada, India, Japan... . and at the same time diversified our products and business areas
During 10 years of operation, TTP always focuses on the core business values: Friendly - Professional - Prestige - Responsibility
In order that, TTP has a team of professional and experienced staff and workers... Since then, TTP always ensures the quality of goods in strict compliance with production regulations. The products after manufactured will be inspected 1:1 to guarantee the quality to customers,... The process of issuing documents, deposits, and payments is done quickly, accurately, and on schedule requested by customers.
In recent years, TTP has introduced and supplied to customers and partners a variety of plywood products (Packing Plywood, Film Faced Plywood, Commercial Plywood, Birch Plywood, LVL, Chip Block) and accessories for plywood industry (Bintagor face, straping, plastic pins....) and recently TTP has started a new business in the field of Lightning Protection System with Ram Ratna Copper bond threaded earth rods.
TTP's Chairman - Mrs. Do Ha: "TTP always aims to be the most developed manufacturer, supplier, and exporter of plywood in Vietnam, become a reputable, professional, and dedicated companion to our buyers. Bringing customers the best quality products, we want to support Vietnamese people in general, Vietnamese plywood products in particular, to achieve the dream of reaching five continents over the world.
_______________________________
If you are looking for reliable plywood supplier, please don't hesitate to contact us:
Hotline/WhatsApp/Line/Kakao: +84 866 969 398 / +84 934 482 488
Email: sales@ttplywood.com
Website: https://ttplywood.com/
Alibaba: https://ttplywood.trustpass.alibaba.com/