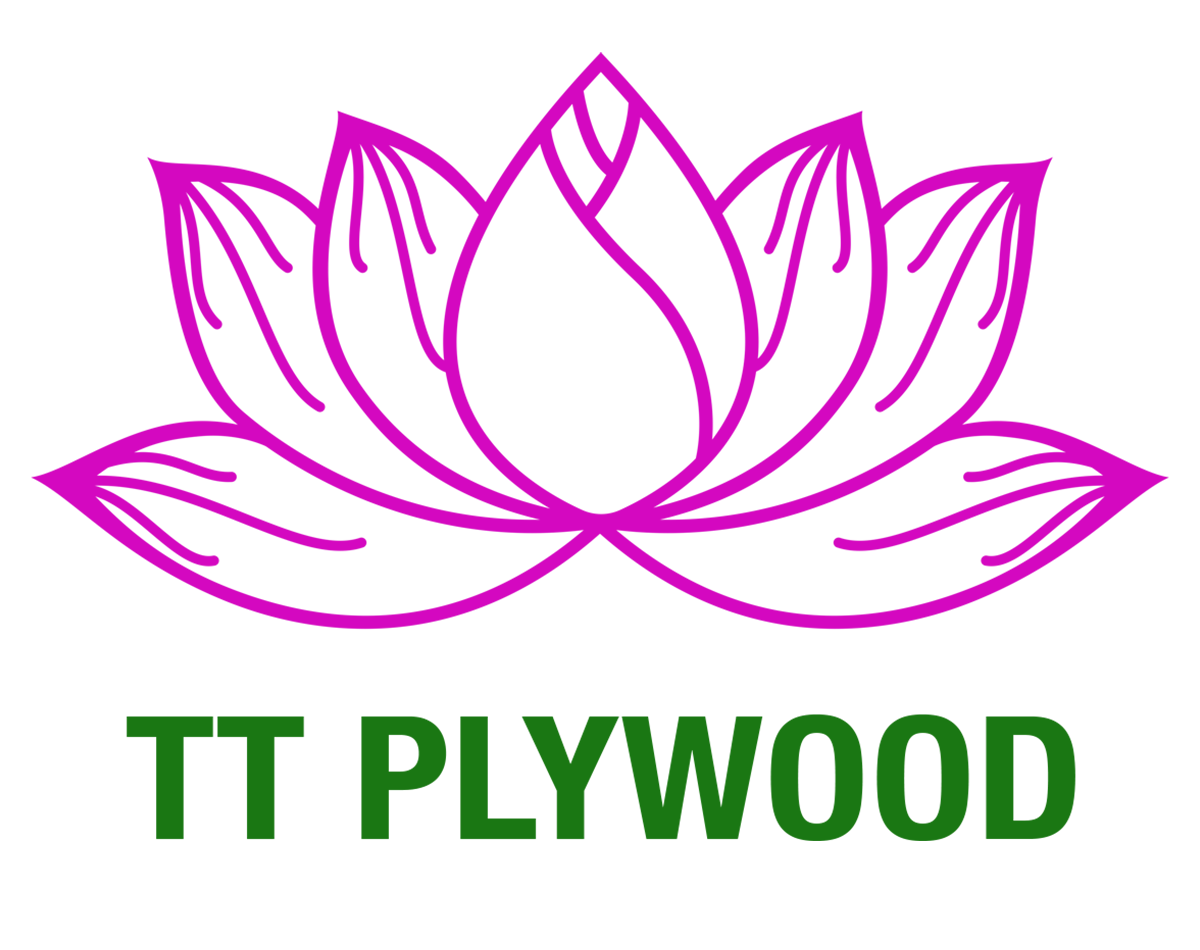 Posted by Đỗ Tiến Hải at 18/07/2023
Film faced plywood is manufactured with a strong core combined with an effective water resistant film surface. Wood core is made from many thin boards, tightly bonded together with special water-resistant phenolic glue under high pressure and temperature. The coating is a layer of resin dipped in phenolic glue to help protect the board, avoid scratches, resist water and give the surface a perfect flatness and gloss.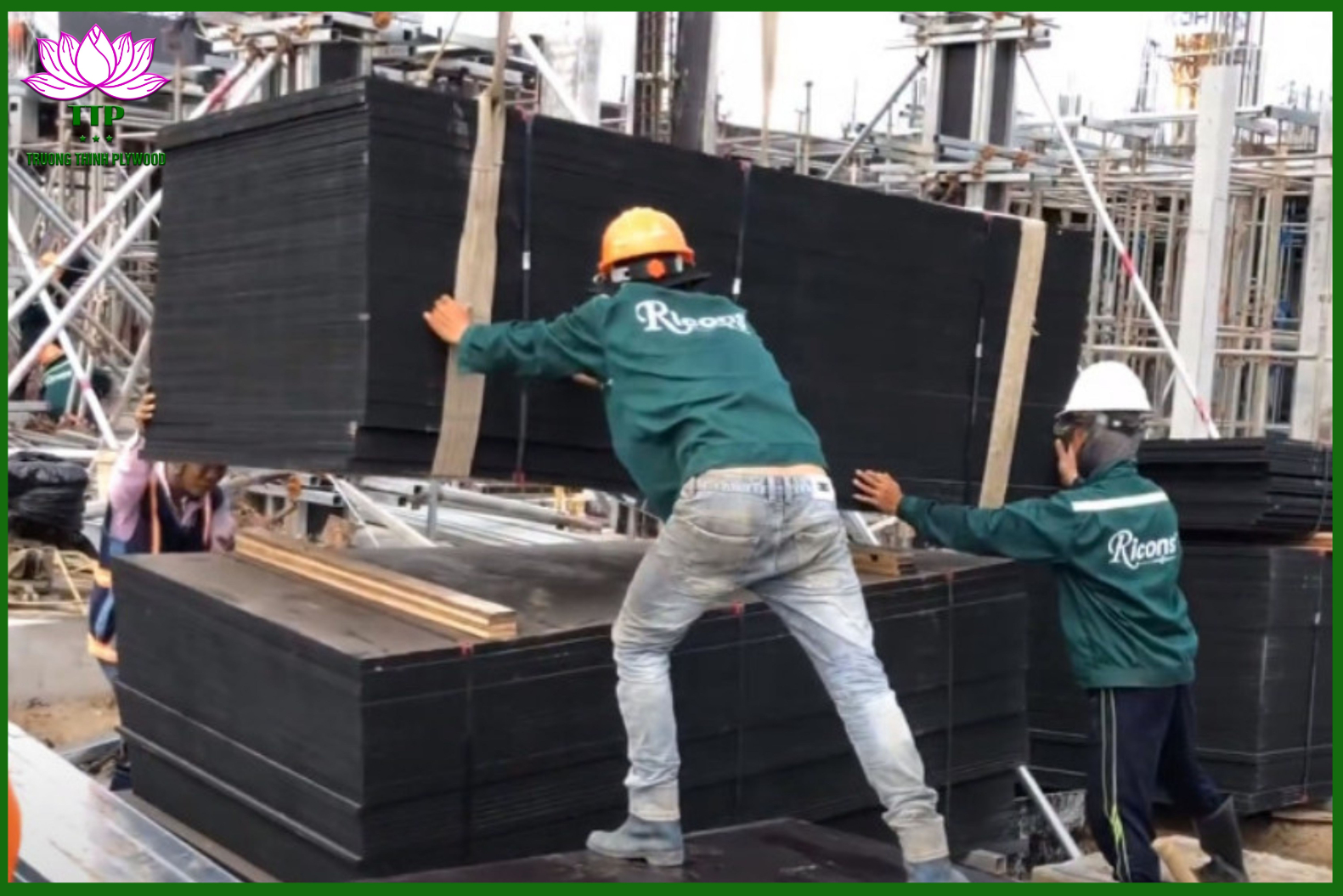 Thanks to this combination, it creates a sheet that meets all standards used in construction works, along with many outstanding advantages:
Easy transportation and installment
The outstanding advantage of film-coated formwork is to make the construction process easier. The board has a standard size of 1220mm x 2440mm, diverse thickness and especially not too heavy to facilitate transportation. Especially unlike other popular formwork such as plastic, steel, etc., this type of board is easily sawed and cut to suit each mold size. The surface of the board is smooth, the mold is solid, there are no holes, it is easy to create a beautiful smooth concrete.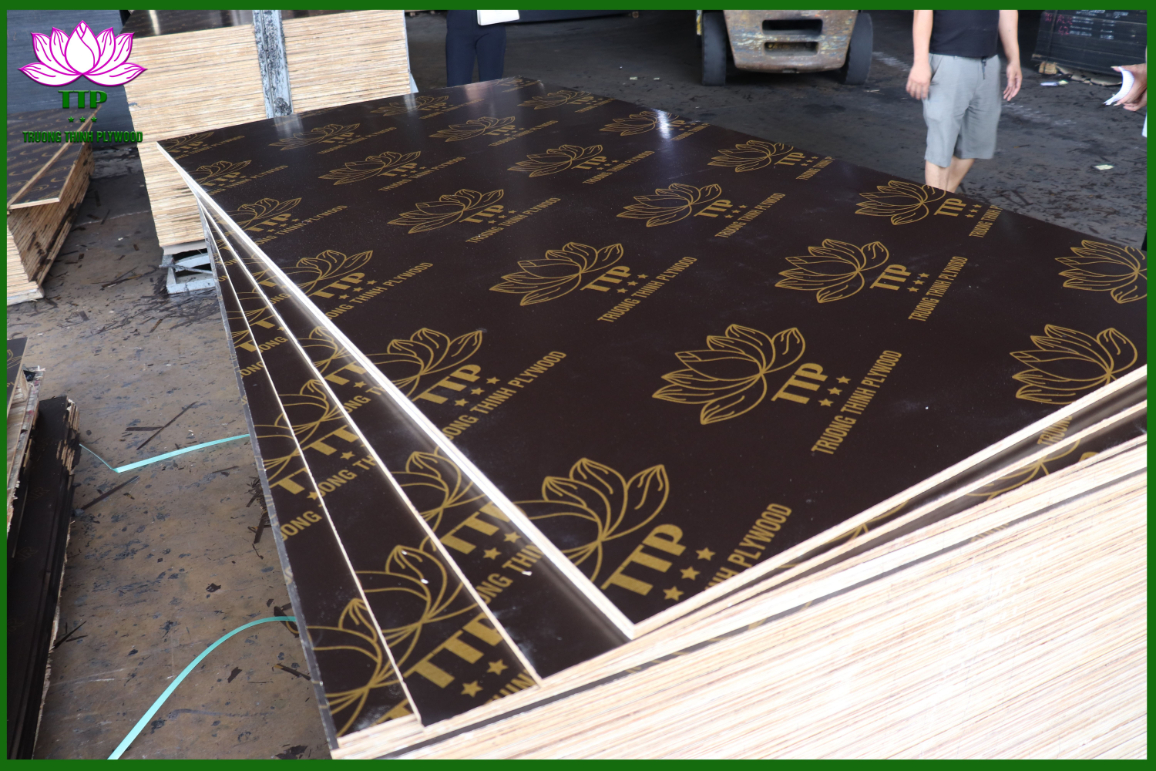 Reusable times
Many people mistakenly believe that the film-coated formwork will be damaged and cannot be used after being removed. However, in fact, this industrial plywood has a very high durability thanks to the combination of water-resistant film and solid plywood core. Accordingly, with a strict production process, film-coated plywood products at TTP Plywood are highly appreciated for their ability to be reused up to 20 times.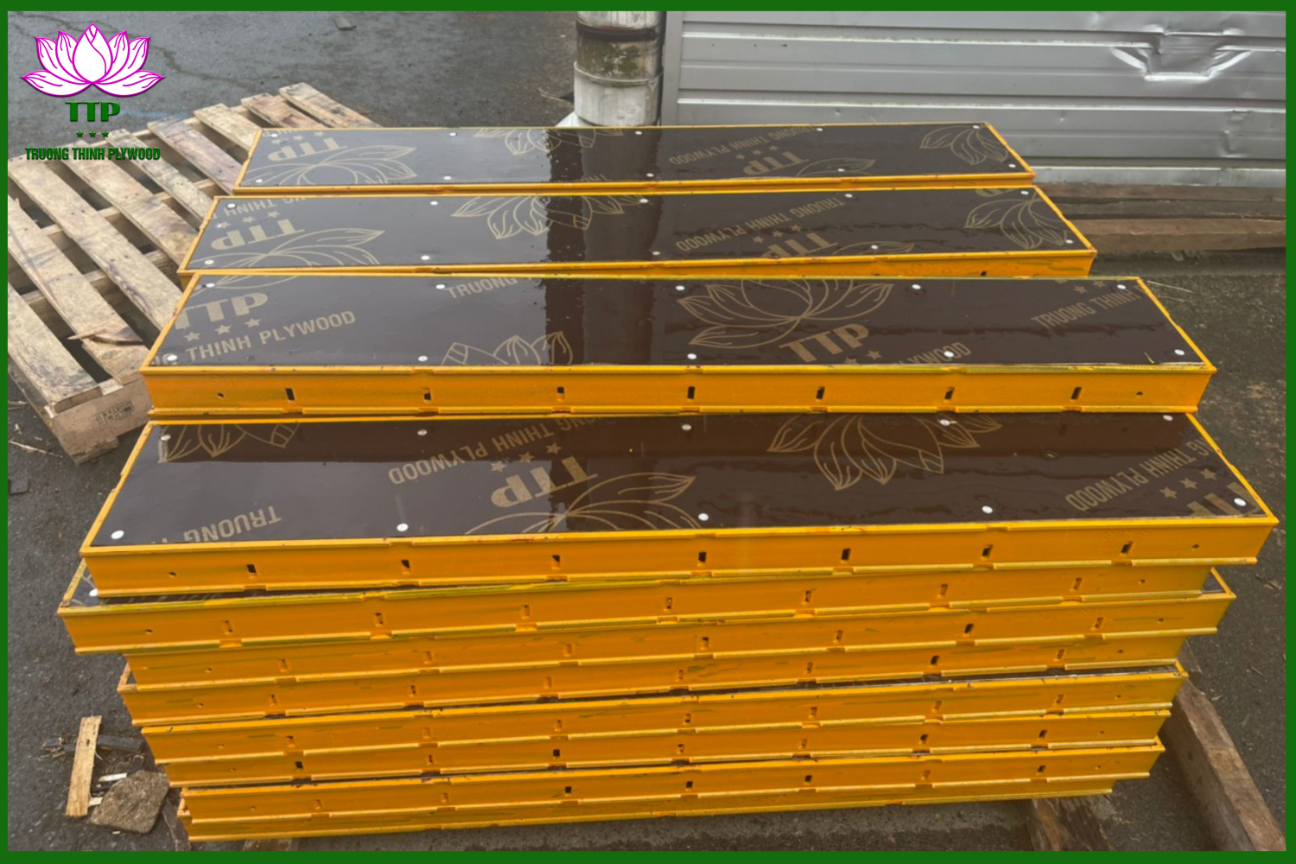 Time saving for construction
Film faced plywood is not only favored by contractors but also by builders. Thanks to the glossy flat surface, the concrete slab after removing the mold plate will keep its beautiful flatness, helping to reduce the time of repair, sanding, etc. Creating and removing the mold is not too fussy, saving a lot of time and effort for this stage.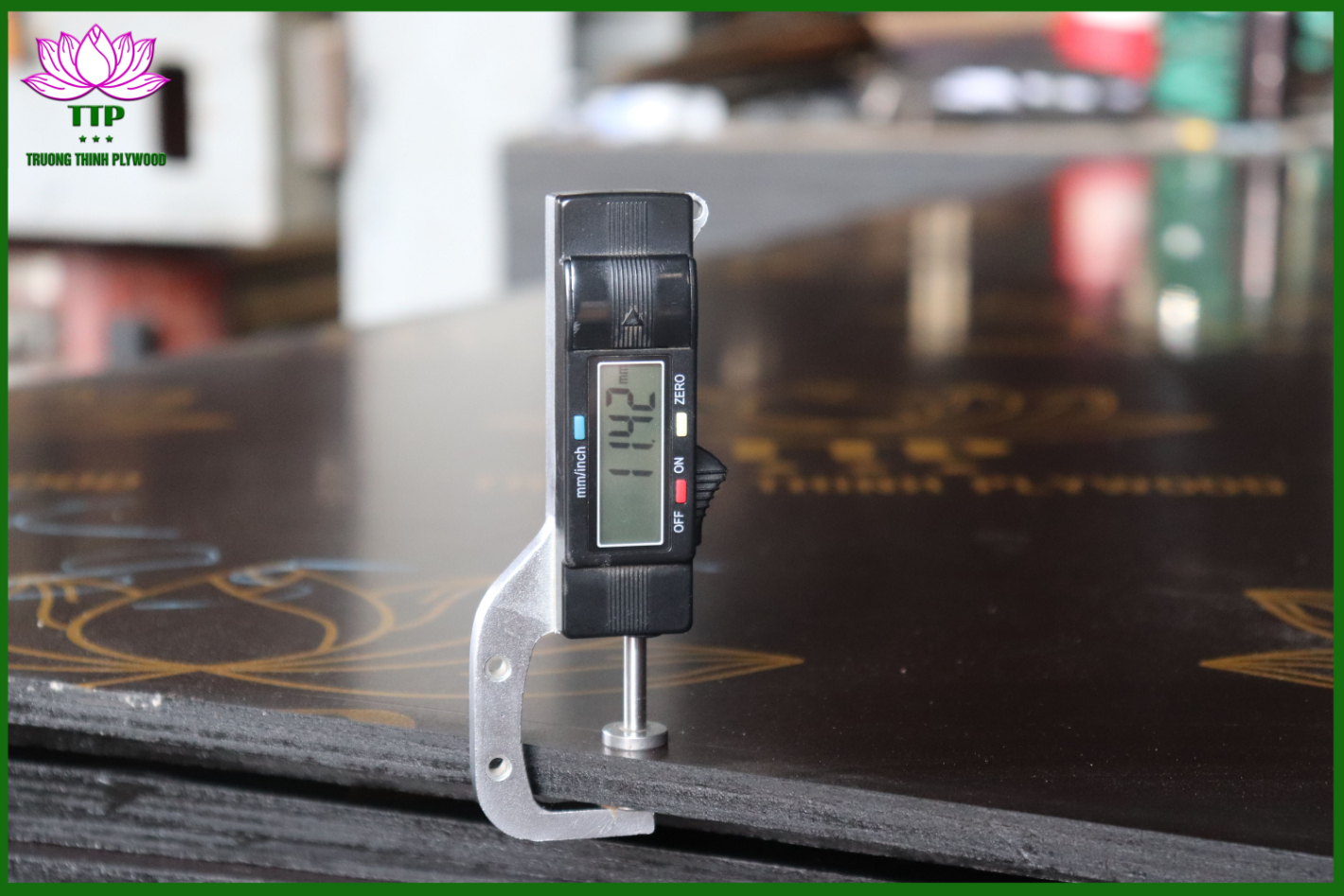 Good price
In general, the price of film-coated plywood is not low compared to other industrial plywood. However, with this price along with the great advantages that it brings, film-coated plywood can completely help construction contractors save a lot of costs. Thereby saving a lot of costs of material loss, construction worker costs, construction time, etc., helping the work to have a high degree of completion.