MANUFACTURING PROCESS OF CHIP BLOCK (COMPRESSED WOOD BLOCK)
Chip block (other name: compressed wooden block, compressed pallet block, Saw Dust Blocks, Press Wood Blocks) is a popular products used in wooden pallets making industy. It is widely used because it is durable and provides twice the nail-gripping strength of standard wood blocks whereas the price is quite cheap. Let's see how it is made
1. Mix the ingredients together
- The main ingredients are sawdust, wood shavings and glue.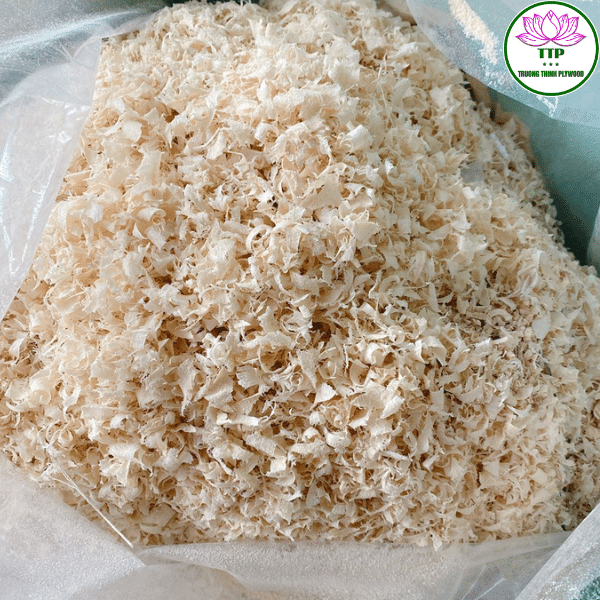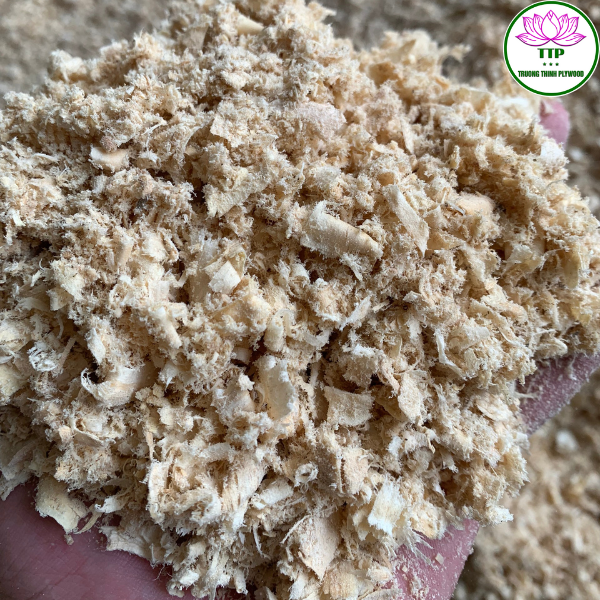 - We weigh the amount of shavings, saw dust according to the number of kg/batch
- The sawdust and wood shavings are from pine and acacia wood mixed, all from selective suppliers, with the moisture content below 10%.
- Weigh the glue according to the ratio of kg/batch
- Glue we use is urea formaldehyde glue, with high adhesive.
2. Put all the ingredients and glue into the automatic mixing tank.

3. Put the mixture of ingredients after being mixed into the mold of the hot-press machine
The temperature and the pressure is set by our experienced workers. Normally, it will be press at the temperature between 130-160 degree C.
Cut semi-finished products according to the stacking bar on the bale.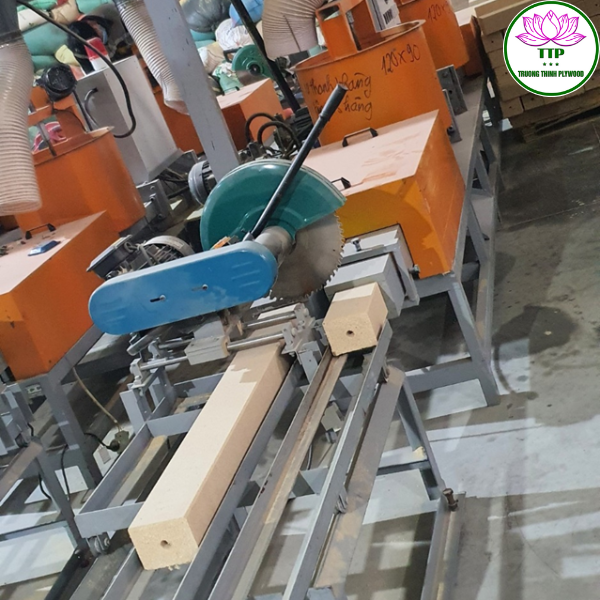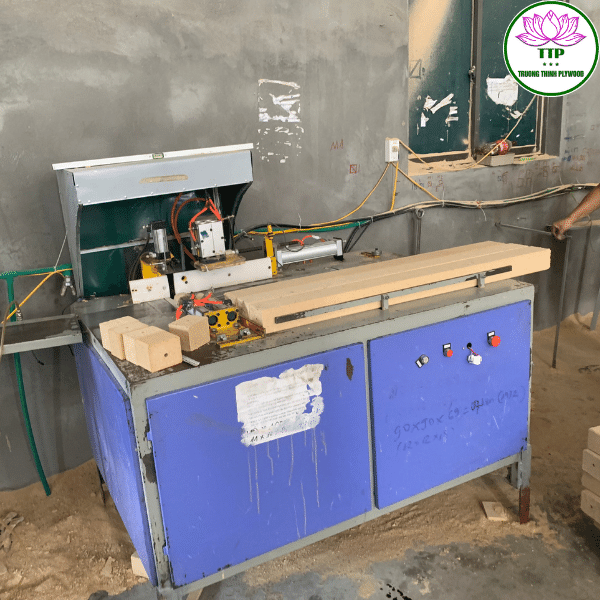 The semi finished products after hot pressed, will be cut at the dimendions our customer required. The moisture content of products will be below 12%, when it is completely cool, it will be below 10%.
4. Pack and Tie up.
- After the product is completely cool, it will be pack into bundles and tied up carefully with plywood pallets.

4 corners of bundles will be kept fixed with plywood and wrapped with plastics.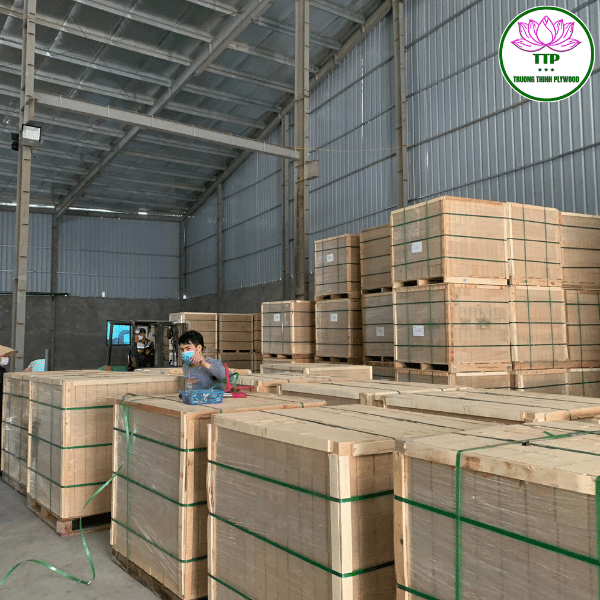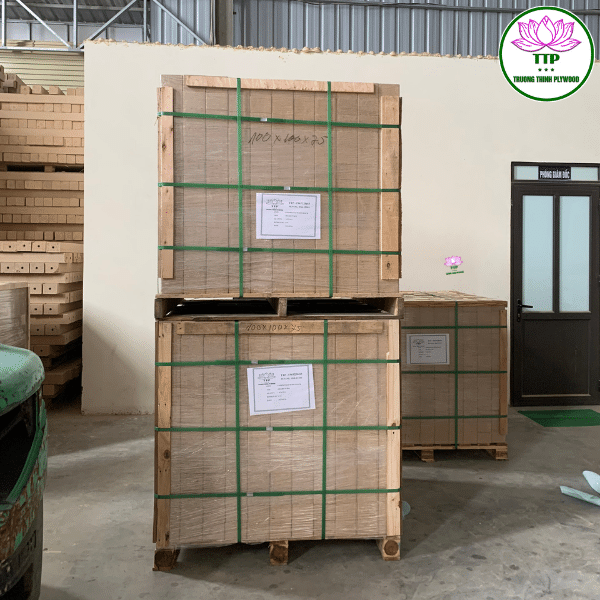 5. Loaded into containers
Bundles are loaded into containers and ready to be shipped to our customers.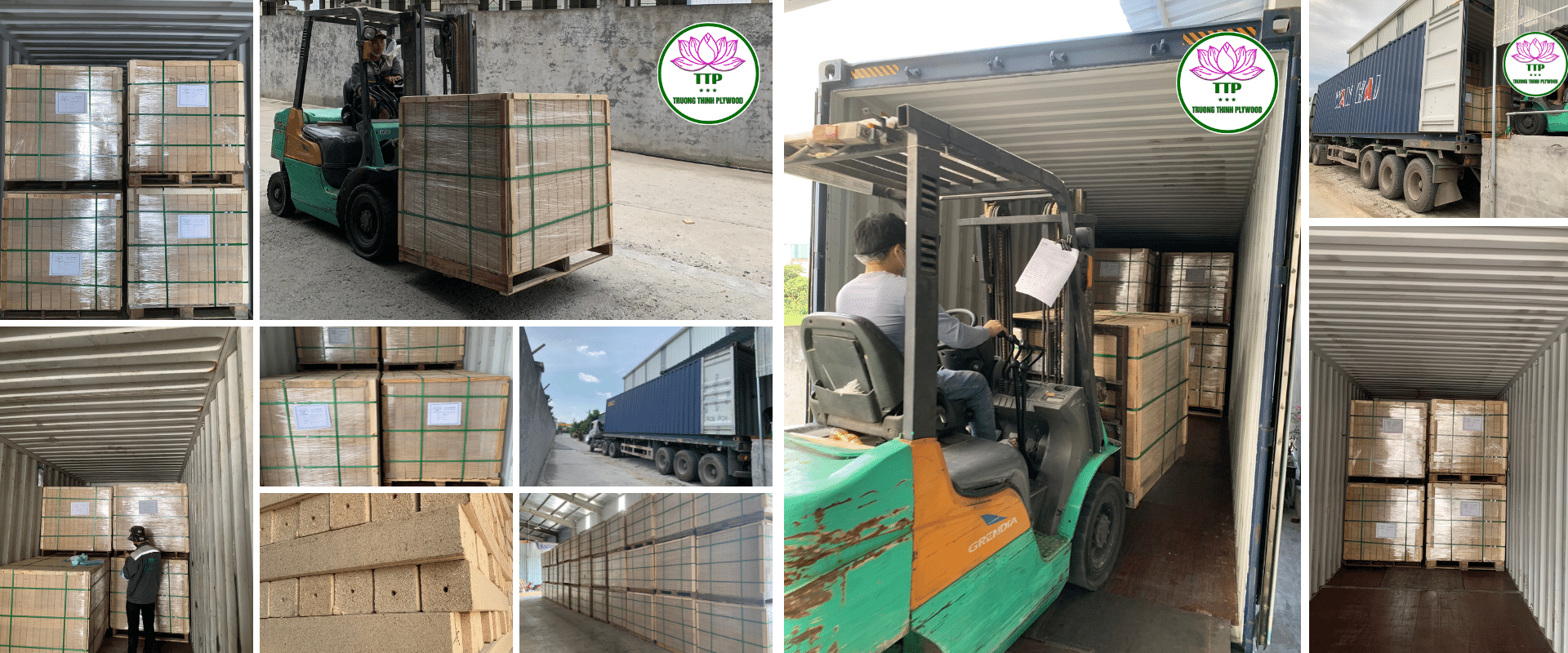 APPLICATIONS
Chip block is often used in the manufacture of pallets because of many advantages such as:
- Increase the weight capacity of the pallet

- Easy to move and protect goods in transit

- Helps reduce the cost of goods and increase competitiveness in the market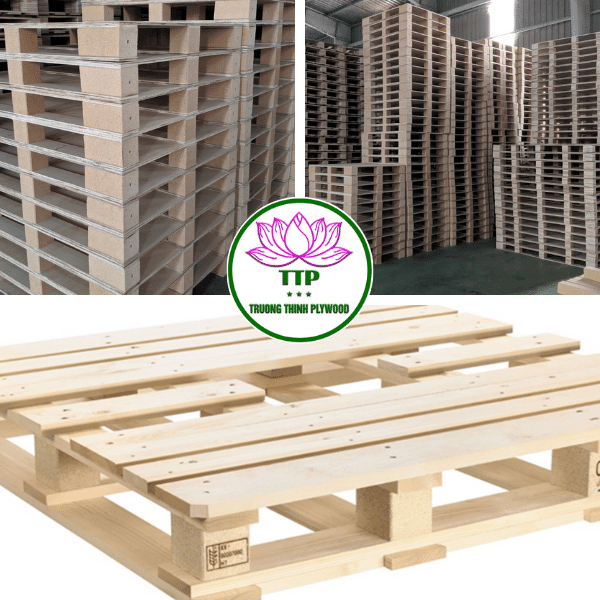 In addition, chip block also brings many other applications that cannot be ignored in product storage. Because it has a solid surface structure, it is often used to fix goods. Or can be stacked to arrange goods to help hold and save a lot of space.
OUR QUALITY CERTIFICATION
During over 10 years in plywood industry, our company always try to serve our customer with most suitable and qualified products. Here are some certificates that indicate the specifications of our plywood, which has been exported to the US, India, Korea, Malaysia, Japan, etc.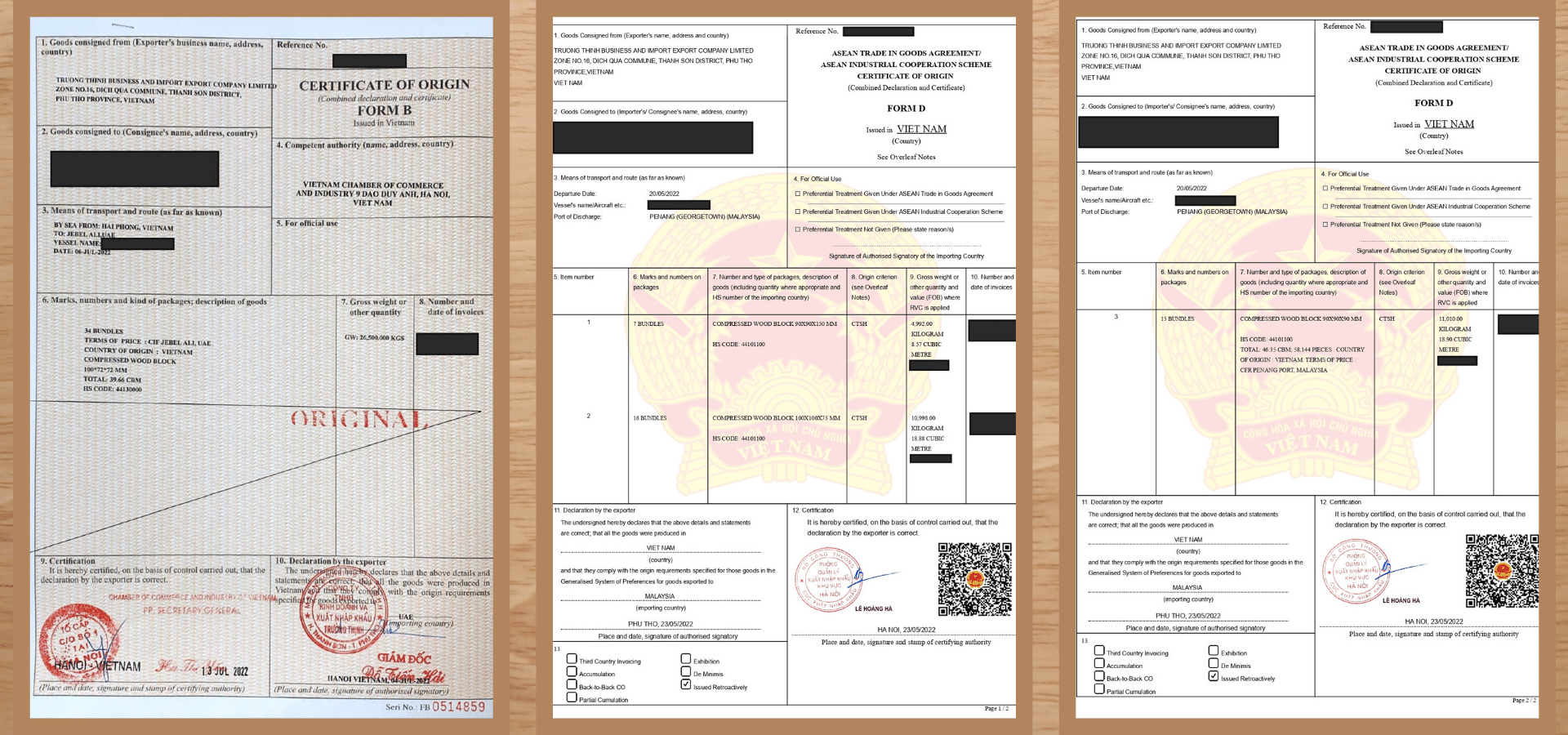 If you are looking for a reputable supplier who can guarantee high quality, large volume and good price, please feel free to contact us
:
Hotline/WhatsApp/Line/Kakao: +84 934 482 488 / +84 866 969 398
Email: sales@ttplywood.com
Website:
https://ttplywood.com/
Alibaba:
https://ttplywood.trustpass.alibaba.com/