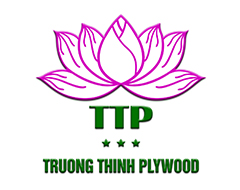 Posted by Đỗ Tiến Hải at 09/10/2023
What is LVL plywood?
Laminated veneer lumber (LVL) is a wood product widely used in construction and industry. Widely used in the world for more than 30 years, LVL plywood is widely used in frame systems, support beams of buildings, furniture production, pallet production,....
LVL is created by separating thin layers of wood and pressing them together in a parallel direction under specific conditions.
Each layer of wood (veneer) must be thoroughly inspected to check the properties and characteristics, ensuring that the boards combined together meet the requirements of the final plywood product. Laminating thin wood panels requires heat, glue and pressure. The product produced must be solid, uniform, and consistent.
- Advantage
LVL plywood has many outstanding advantages compared to conventional sawn wood:
- LVL plywood can be made from many different types of popular wood such as: pine wood, acacia wood, eucalyptus wood, rubber wood
- LVL plywood can control quality criteria such as: thickness, width, length, moisture and consistency. The length of LVL plywood does not depend on the size of the log, but on the production technology of the enterprise.
- LVL plywood is very durable and resistant, much lighter than natural wood boards, and the price is also cheaper.
- Using LVL plywood helps us use wood resources more effectively.
Disadvantage:
Because it is made from many layers of wood, LVL plywood has some defects such as: warping, layer separation, so the production of LVL plywood requires high technology and practical techniques to be able to ensure output product quality.
=> When customers buy LVL products from TTP, we have a highly skilled professional inspection team. Always check quality 1:1 to eliminate defective and poor quality products. So that when delivered to customers, the products will be of the highest quality.
For more details, please don't hesitate to contact us for the high-quality and the best quotation. We will not let you be disappointed.
-------------------------------------------
Hotline/WhatsApp/Line/Kakao: +84 326 942 288
Email: info@ttplywood.com
Website: https://ttplywood.com/
Alibaba: https://ttplywood.trustpass.alibaba.com/