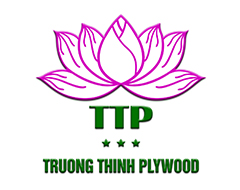 Posted by Đỗ Tiến Hải at 15/11/2023
On the occasion of 10th birthday, TRUONG THINH ( TT PLYWOOD) would like to send thank you and best wishes to the our leaders, employees, and those who are dedicating their youth. and enthusiasm for our the company's development.
After 10 years of building and developing, we have the right to be proud as we have gradually affirmed our name and brand in the market.
This success is achieved, thanks to the significant sacrifice of energy and intelligence from the employees - those who have been contributing to build this big family. Those contributions will always be remembered, preserved, appreciated and promoted.
Once again, TRUONG THINH would like to sincerely thank all of you who have always accompanied the company.
Wishing everyone good health so that Truong Thinh family can develop further.

-------------------------------------------
Hotline/WhatsApp/Line/Kakao: +84 326 942 288
Email: info@ttplywood.com
Website: https://ttplywood.com/
Alibaba: https://ttplywood.trustpass.alibaba.com/