1. CUTTING PLYWOOD PRODUCTION VIDEO
2. CUTTING PLYWOOD PRODUCTION DIAGRAM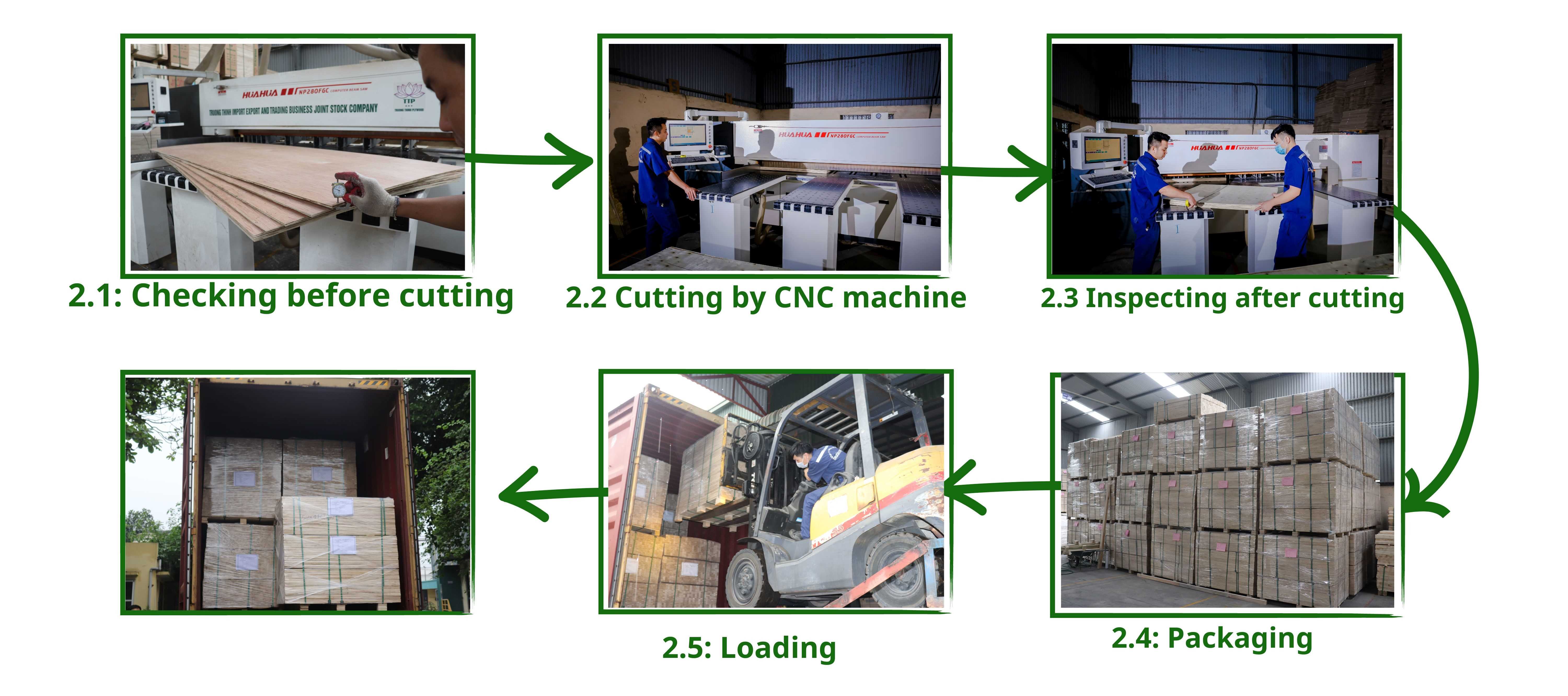 CUTTING PLYWOOD PRODUCTION DETAILS
2.1: Checking before cutting
- The full size plywood ( 1220x2440mm or 4 x8ft) will be gathered at TTP's warehouse from factories. Before cutting into smaller sizes as the customers require by CNC machine, our worker needs to check to see which plywood sheet does not meet the standard.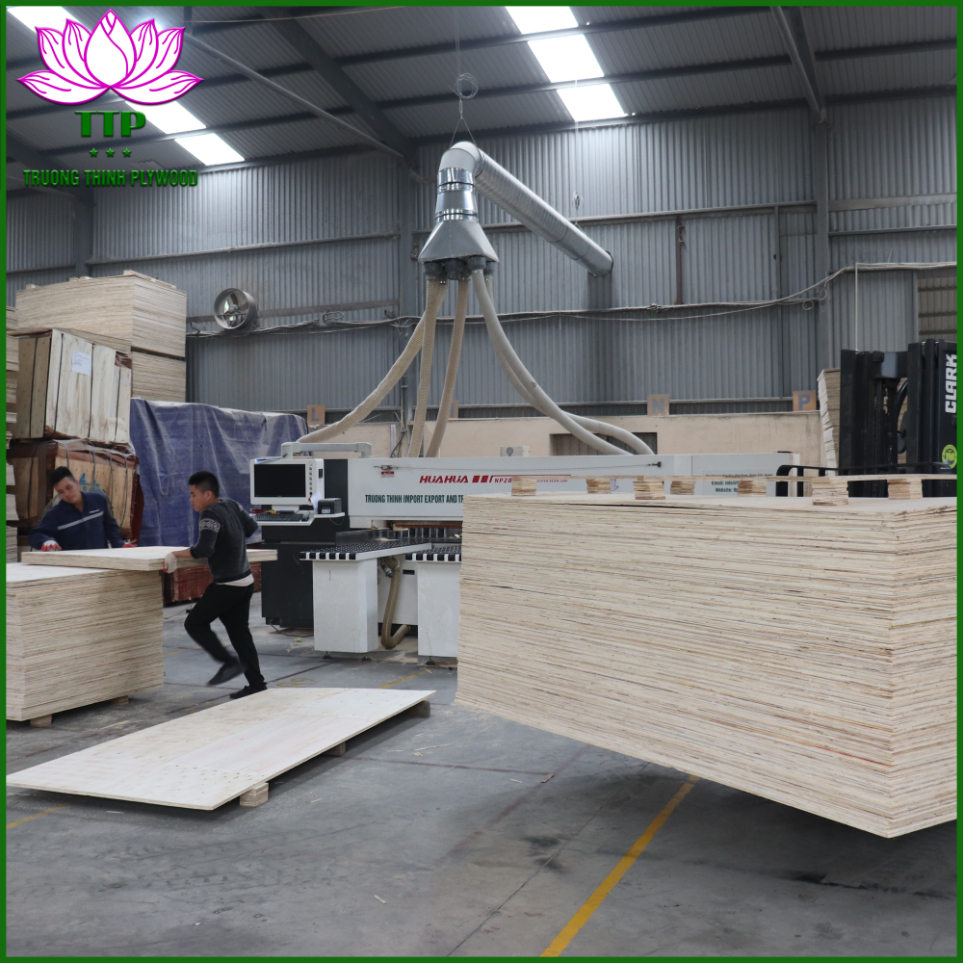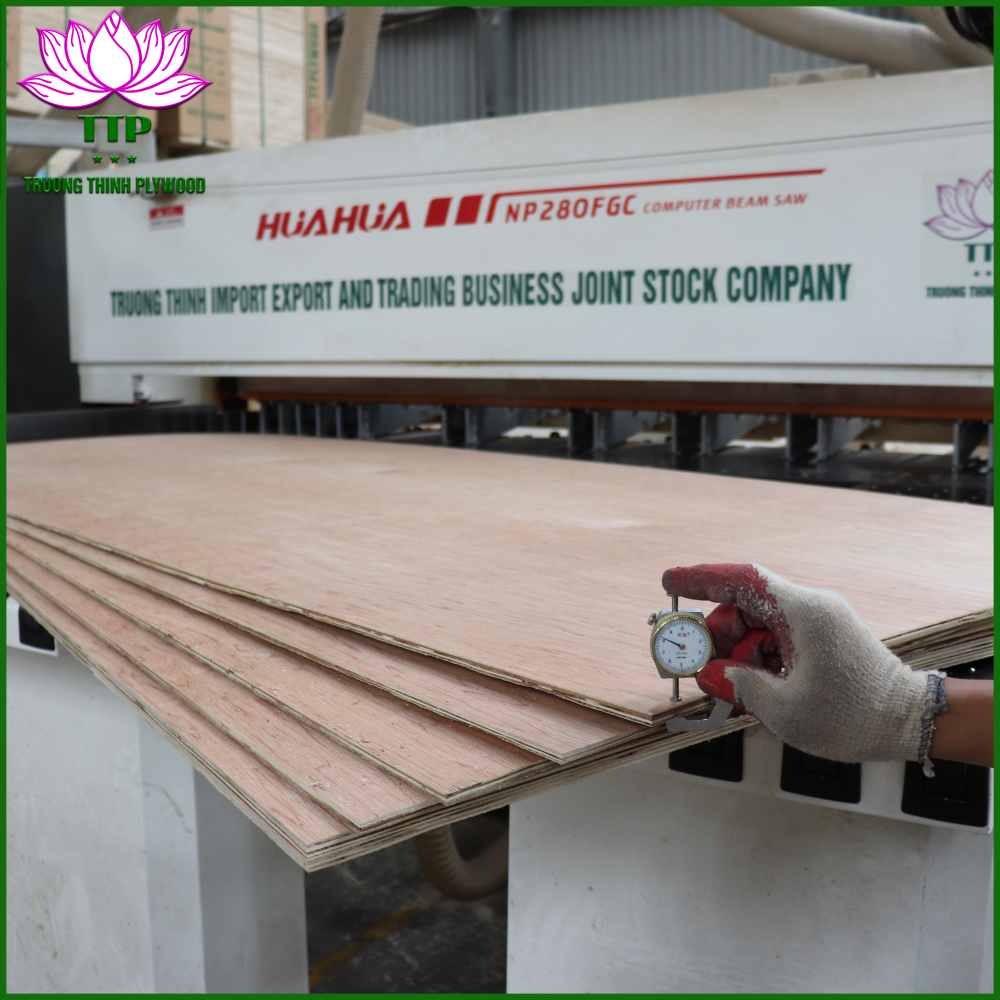 2.2 Cutting by CNC machine
- To cut plywood, we use CNC machine imported from China. Before start cutting, we set up on the computor's monitor all the dimensions.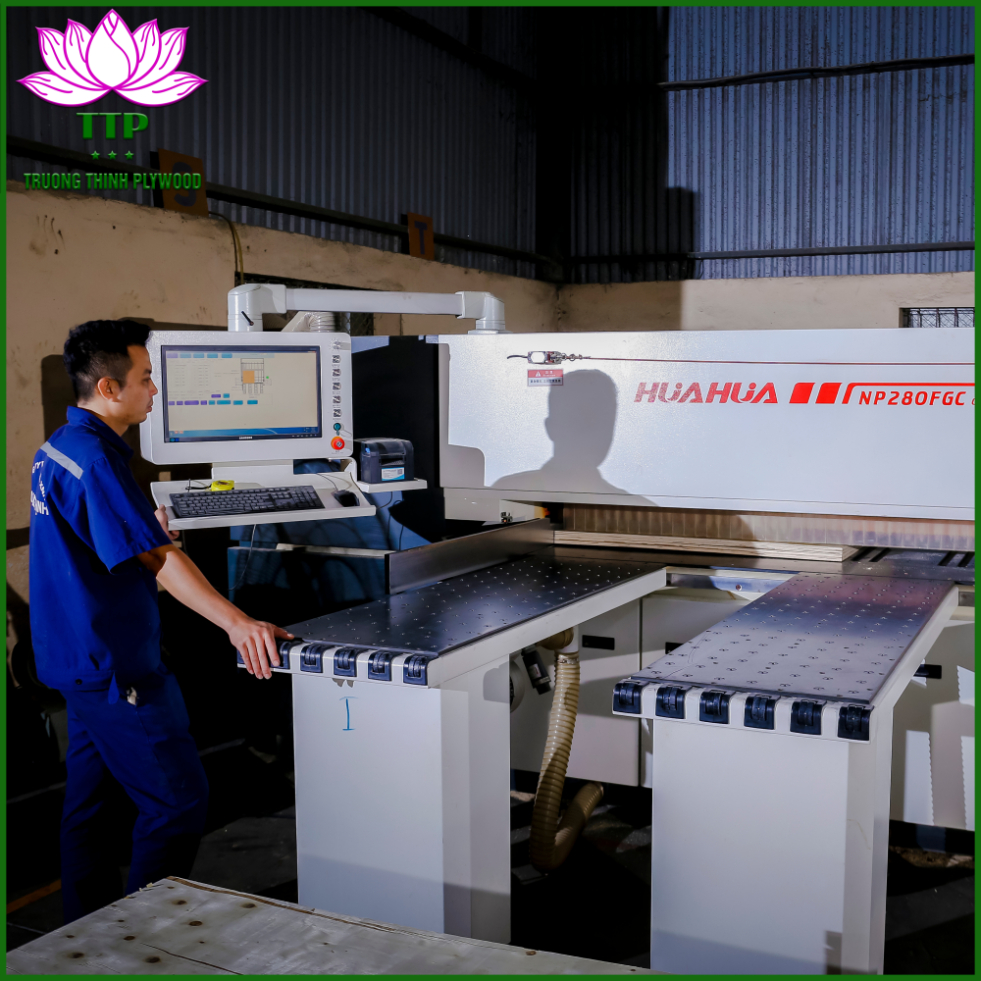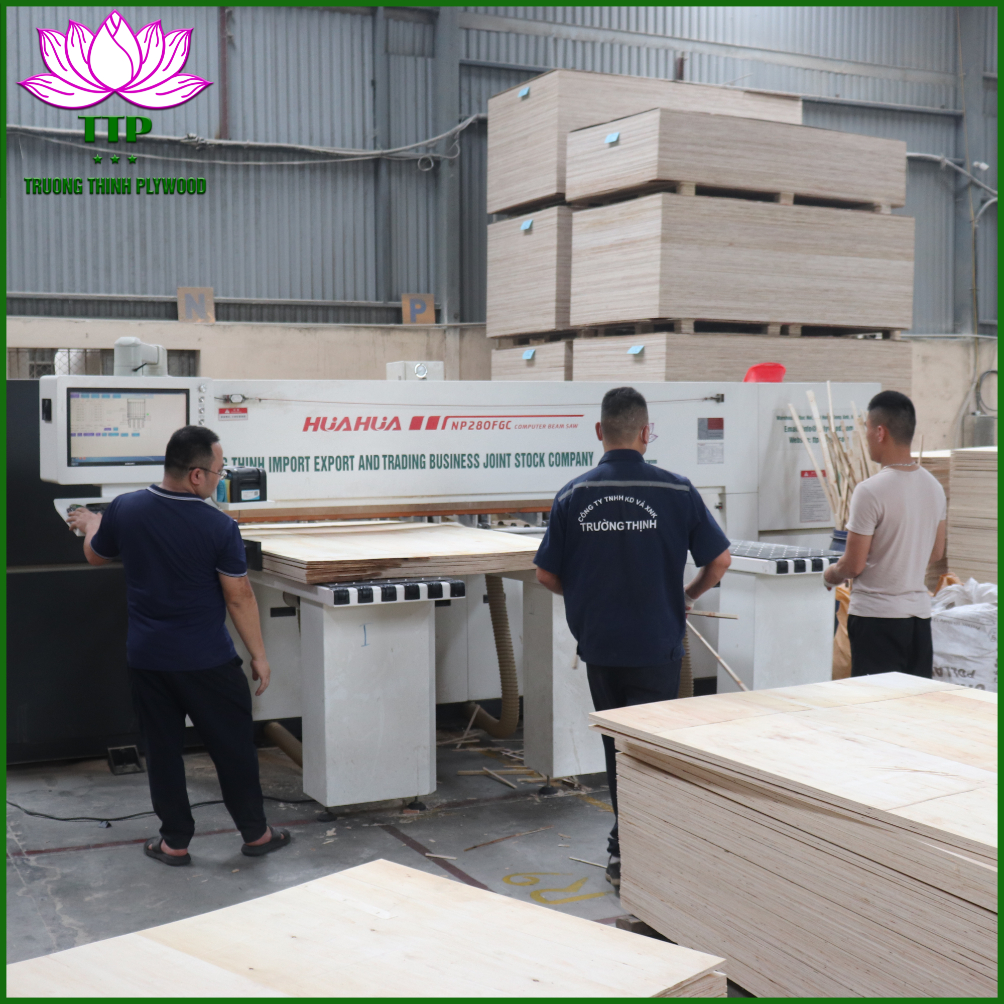 - Depending on the thickness, our workers will take the numbers of pcs into the machine. Then CNC machine automatically cut as the size we set up before.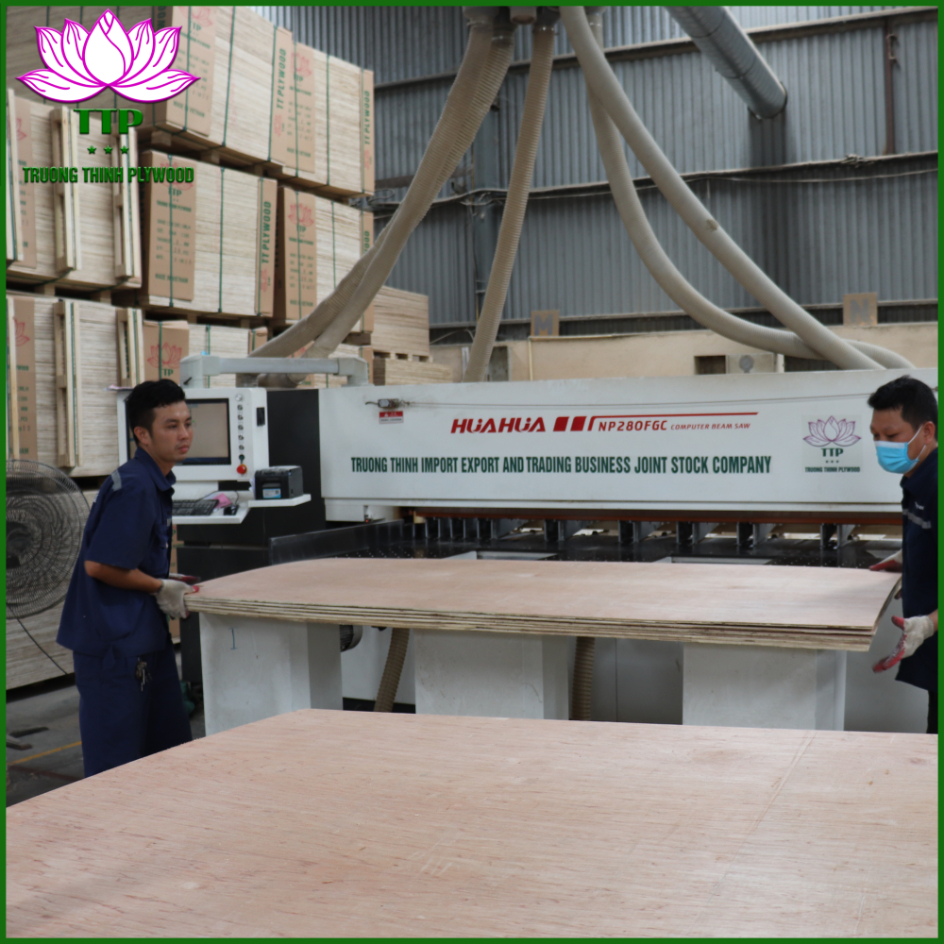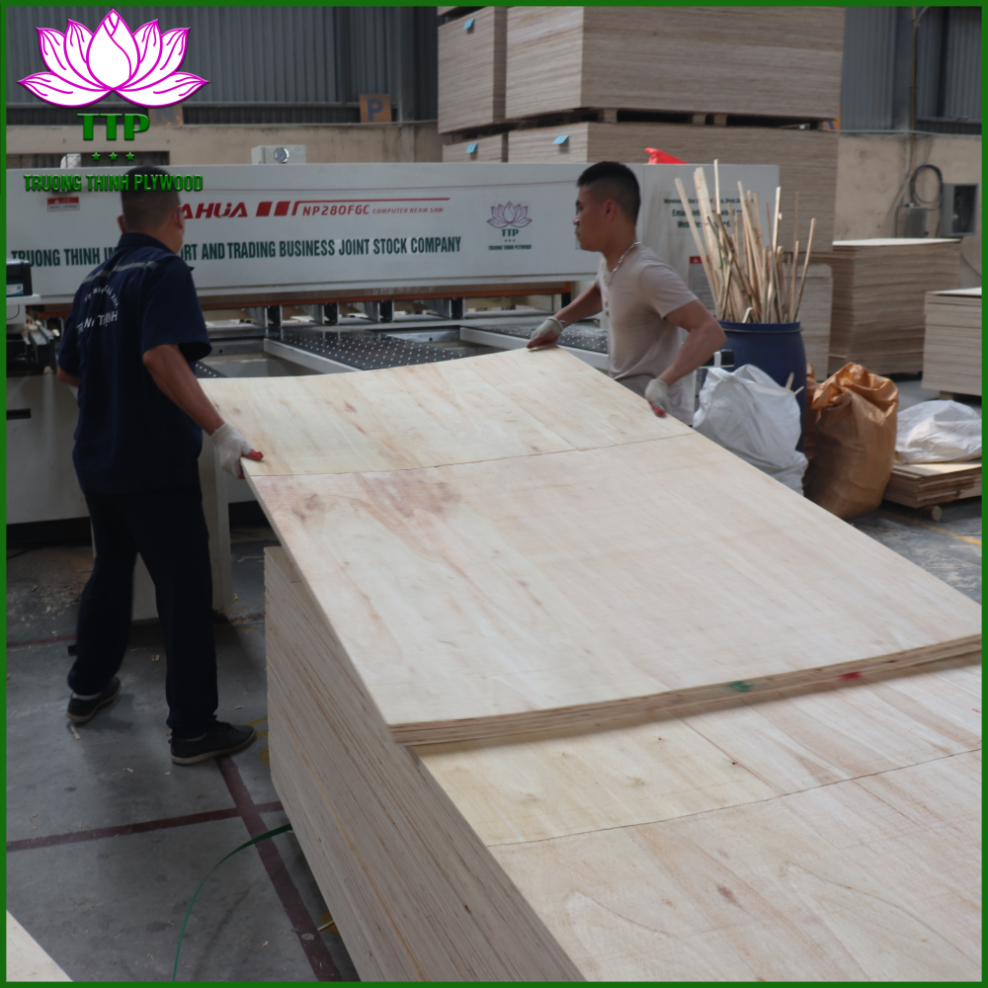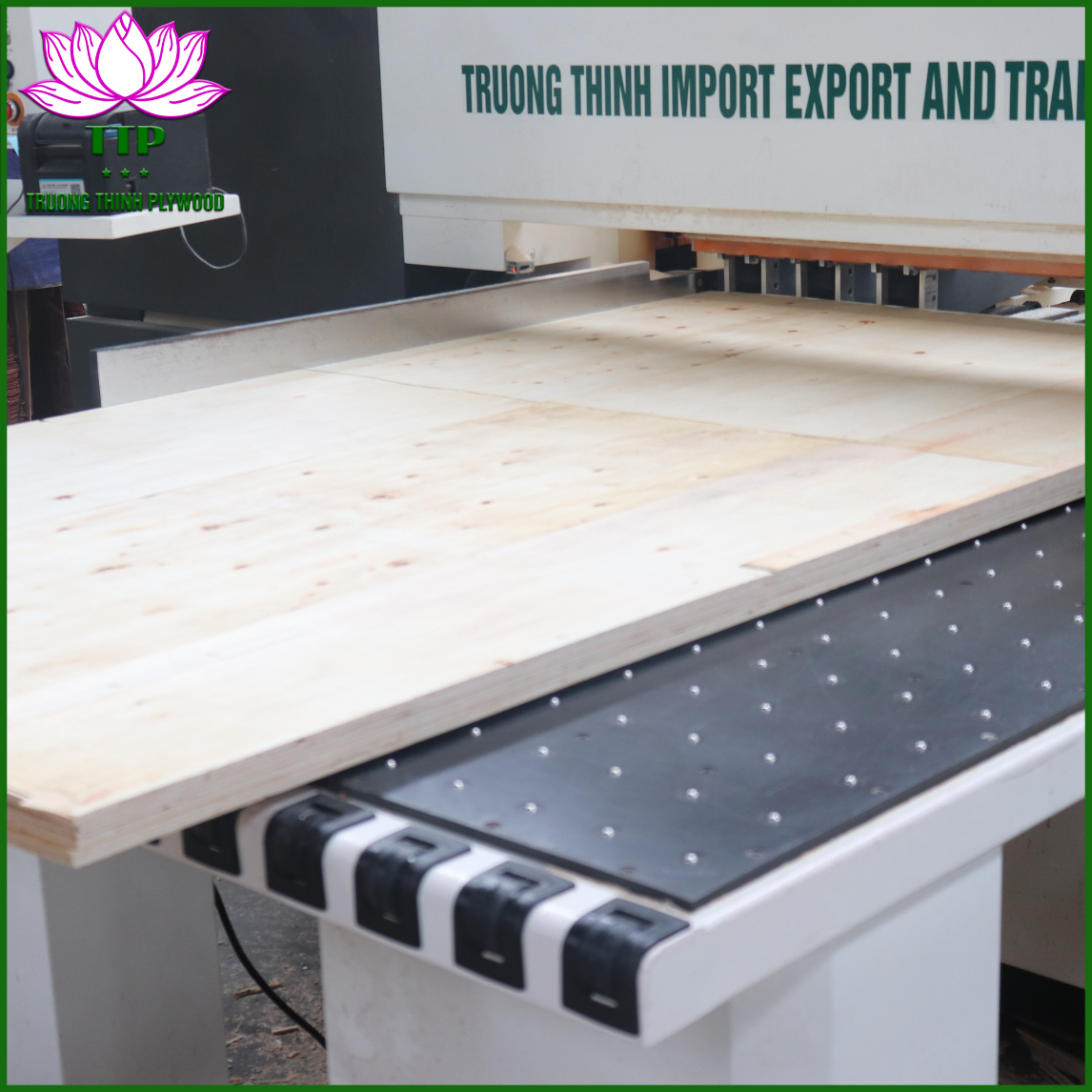 2.3 Inspecting after cutting
- While and after cutting, we always inspect again the size to realize if the CNC machine make any mistake so that the finished product has the wrong size.
- We want to assure the correct plywood to our customers's hand. If any sheet has defect , we will reject.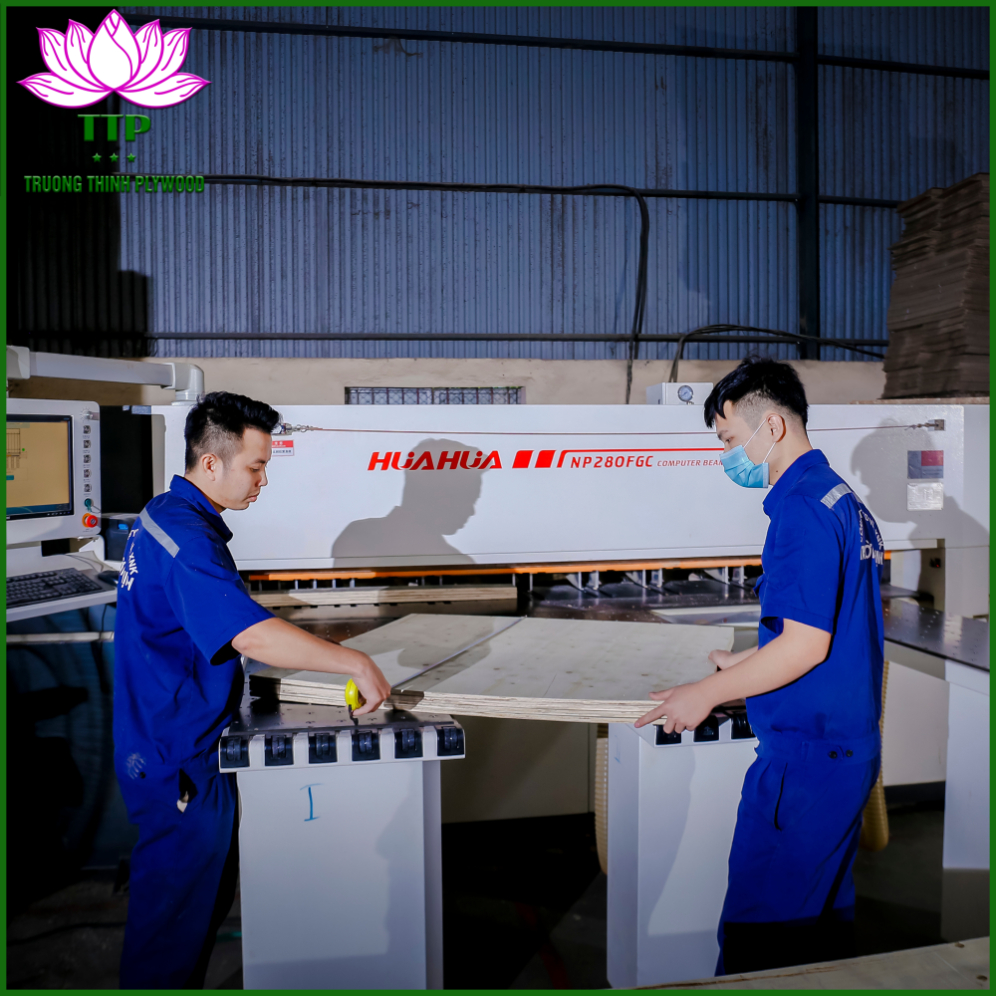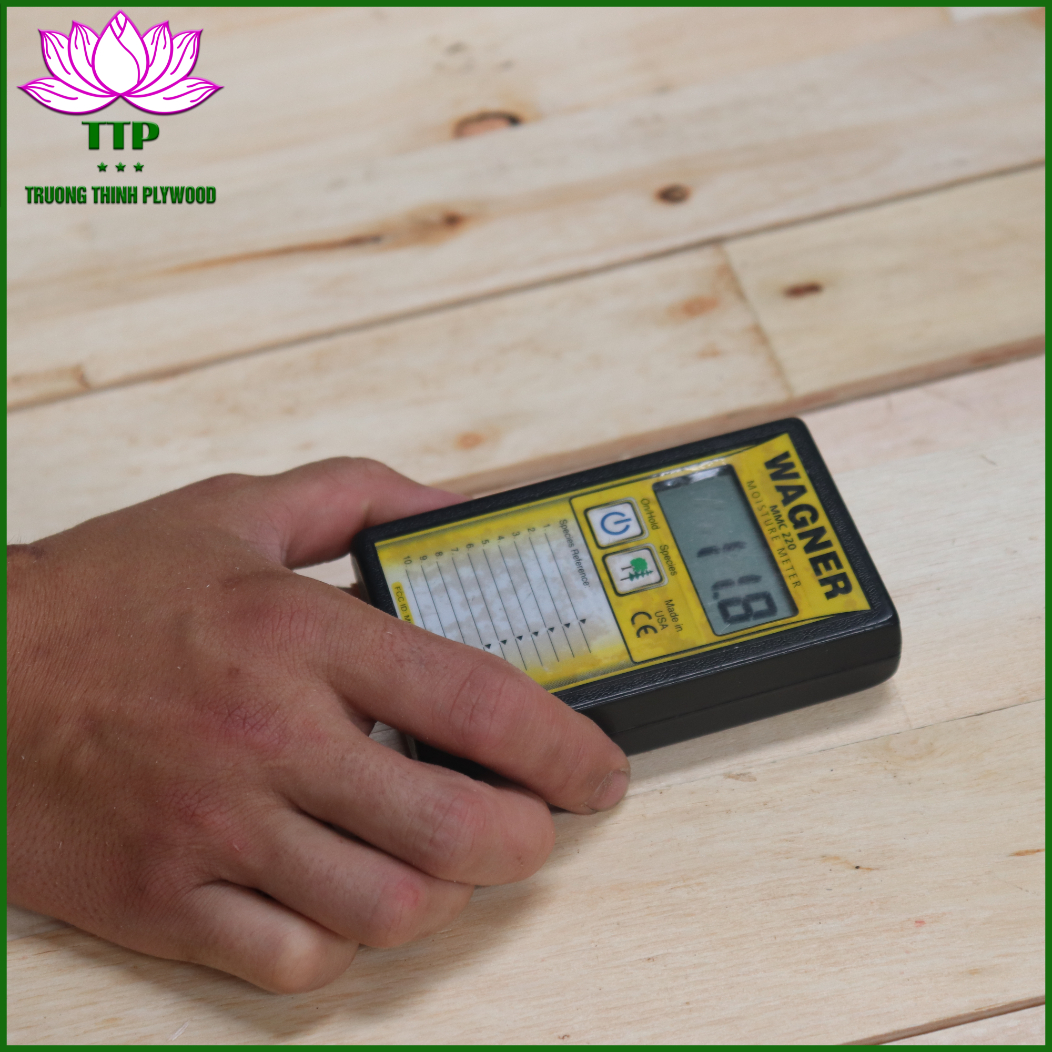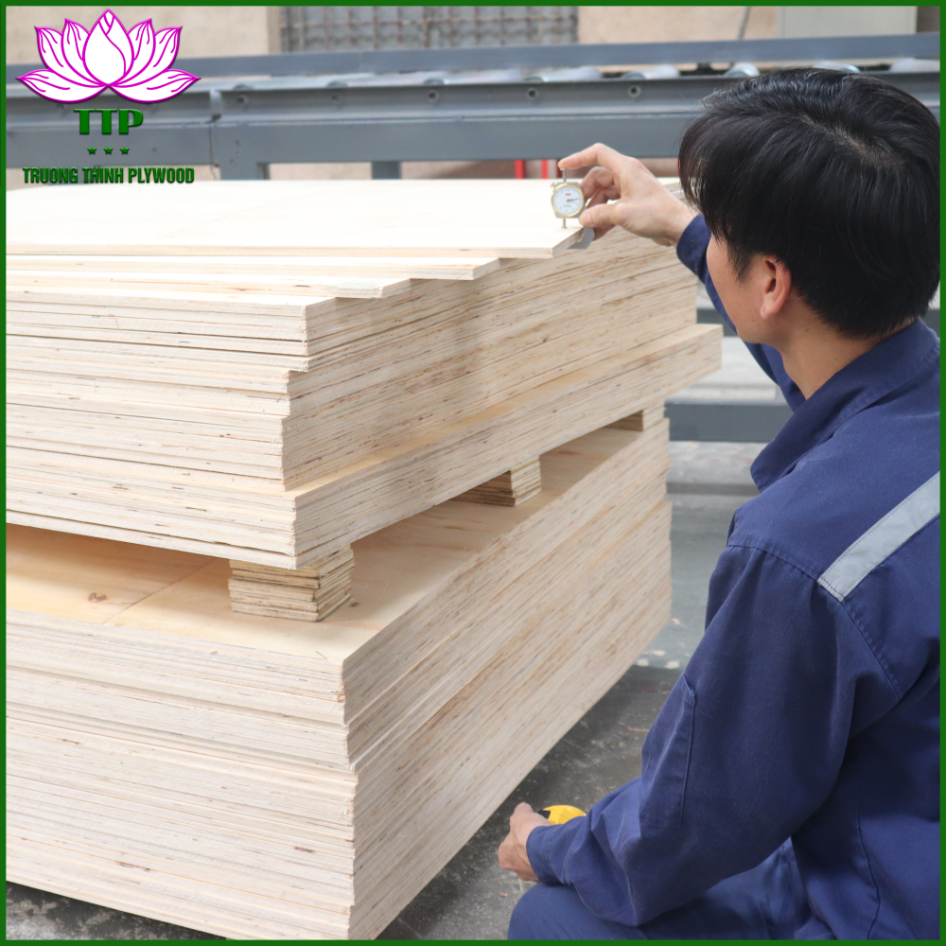 2.4: Packaging
- We utilize 11mmBC grade packing plywood to make pallet with the height 7cm by ourselves, which help forklifts carry conveniently and easily. Moreover, it also prevents mold under the bundles during long time delivery on sea.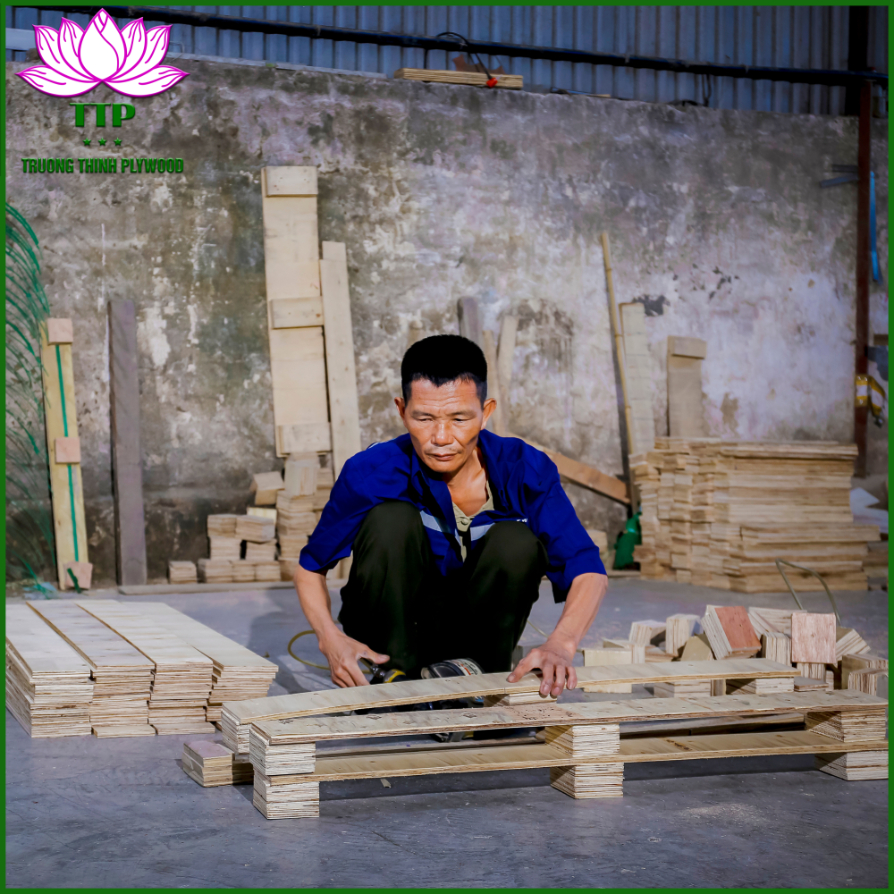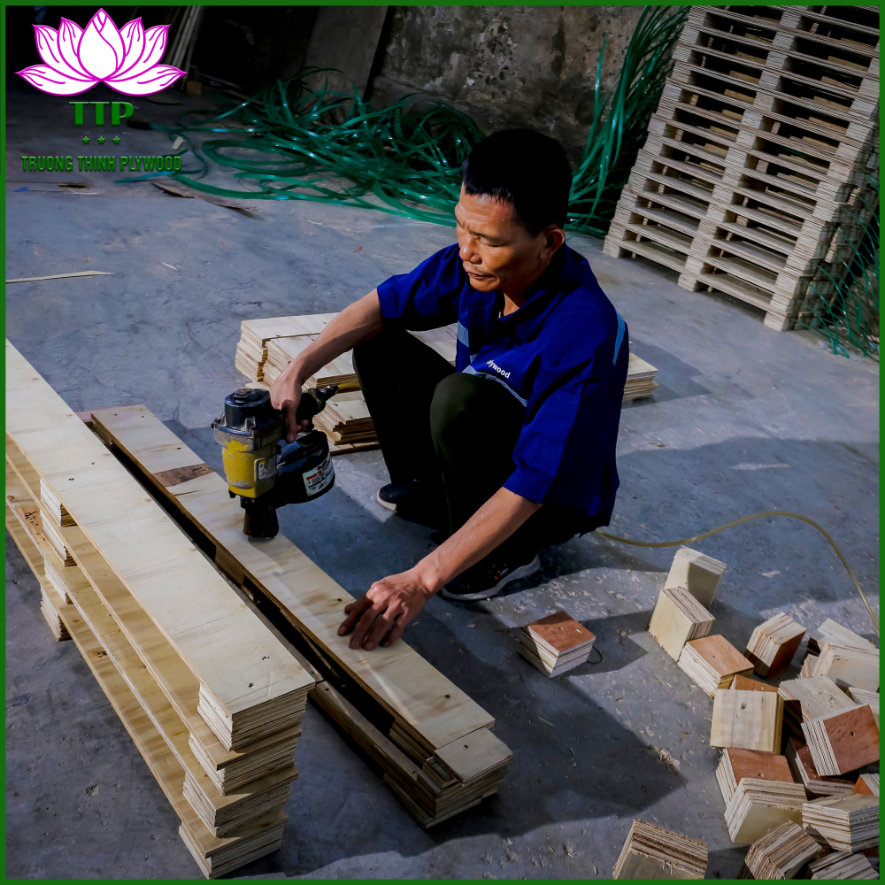 - We also blue steel straps/plastic strap to tie up the bundle.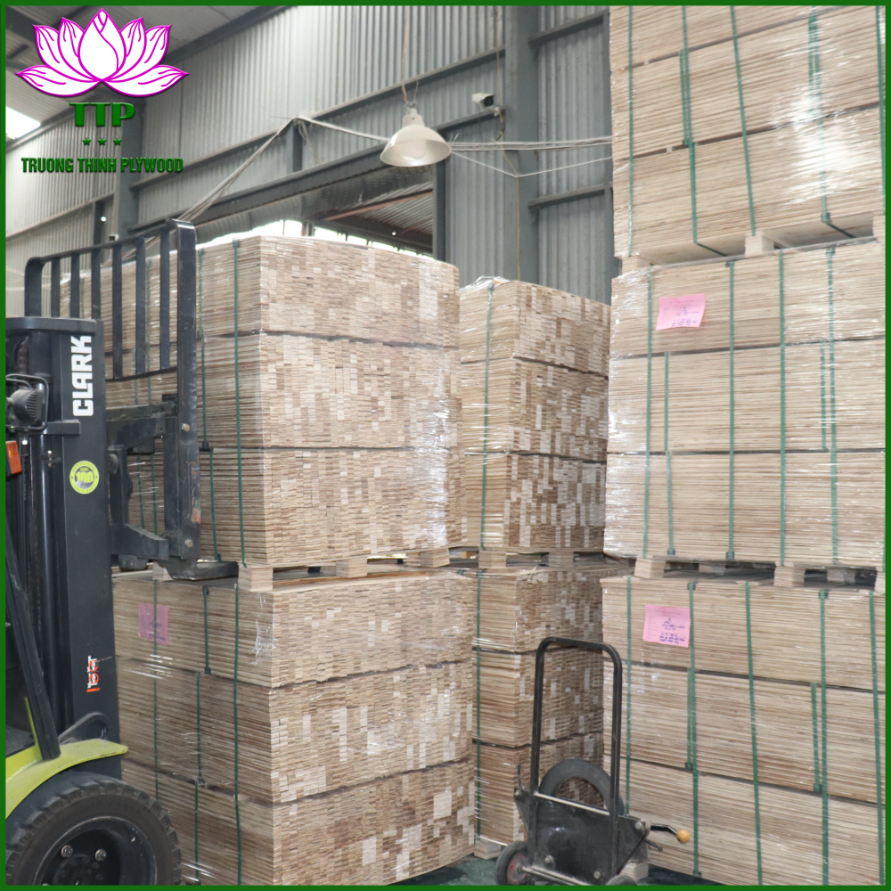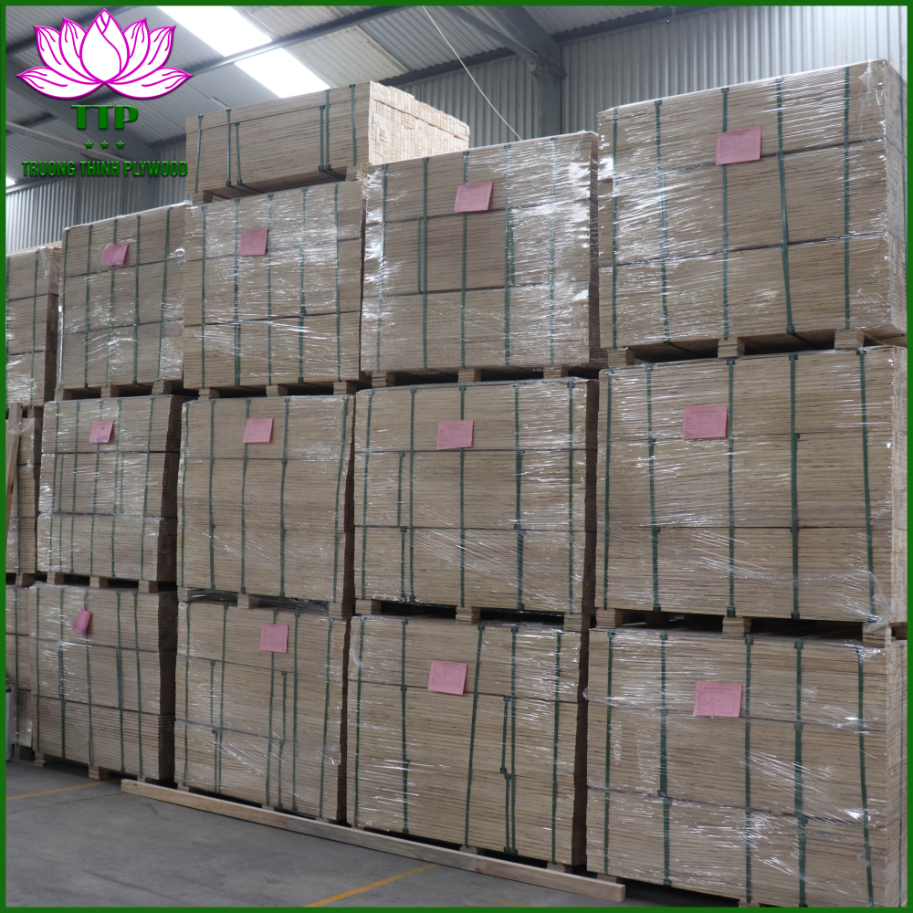 2.5: Loading
- The cargo after packaging carefully, now is ready to load in container and deliver to the customer.
- For cutting plywood, depending on the size and thickness, we will have different loading specification, not fix 16 or 18 bundles as full size 1220x2440mm.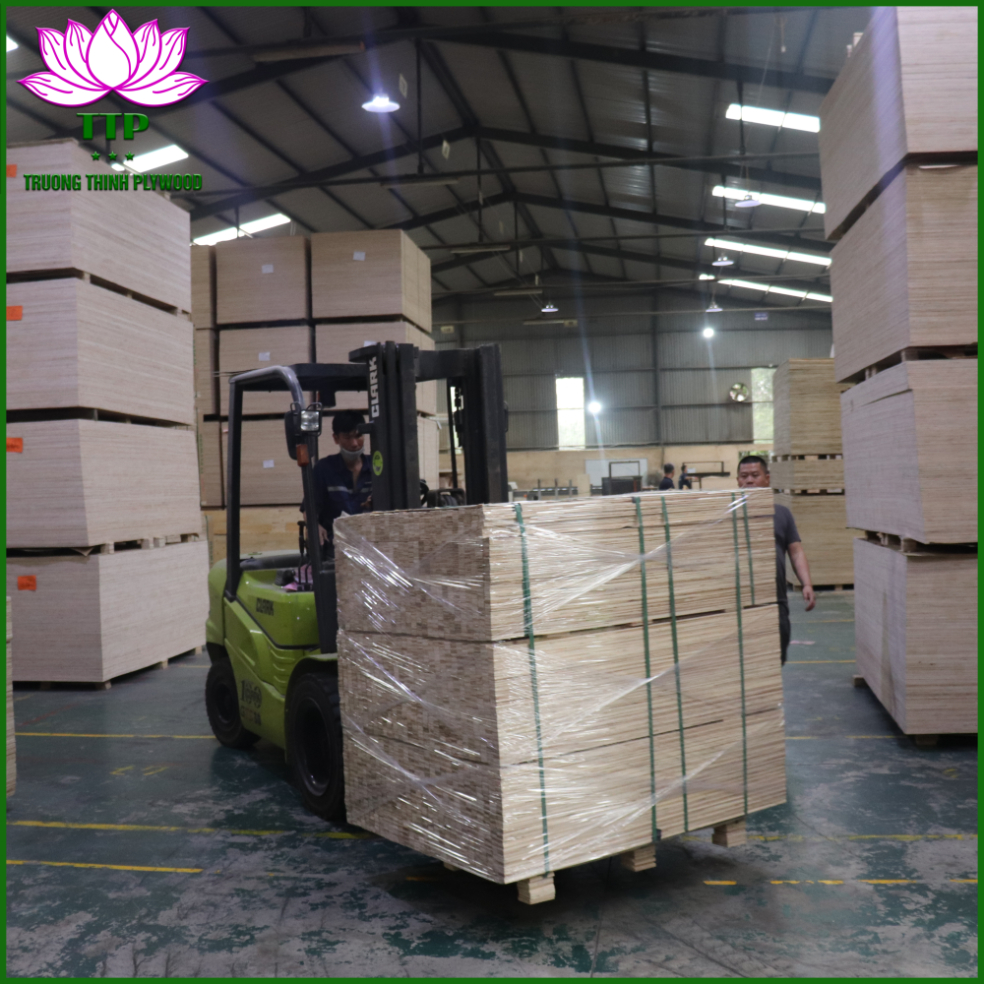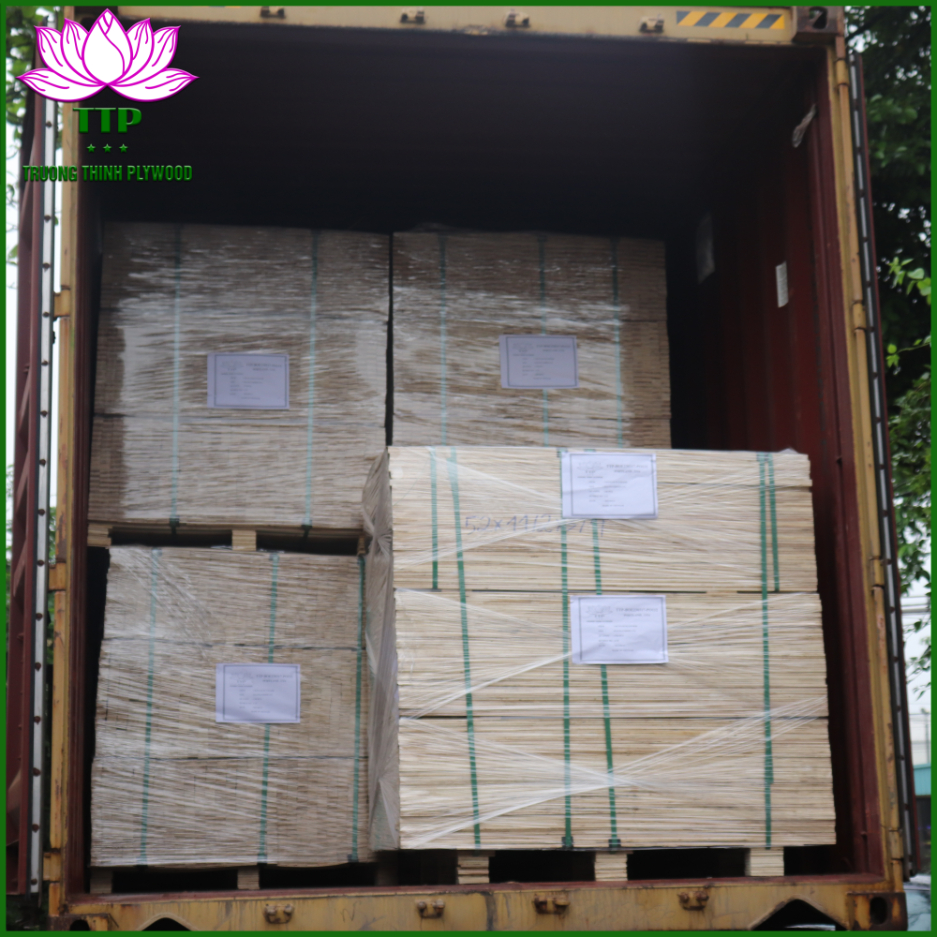 WHY WE SHOULD CHOOSE CUTTING PLYWOOD FROM TTP?
- Due to the cheap labour and managing cost , the customer purchases cutting plywood from TTP will save a lot of money compared to cutting by themselves.
Also because TTP always inspect the cutting plywood before loading, so customers can reduce the risk of delamination when buying full size and cutting later.
OUR QUALITY CERTIFICATION
During over 10 years in plywood industry, our company always try to serve our customer with most suitable and qualified products. Here are some certificates that indicate the specifications and quality of our plywood, which has been exported to the US, India, Korea, Malaysia, Japan, etc.

------------------------------------------
Hotline/WhatsApp/Line/Kakao: +84 326 942 288
Email: info@ttplywood.com
Website: https://ttplywood.com/
Alibaba: https://ttplywood.trustpass.alibaba.com/