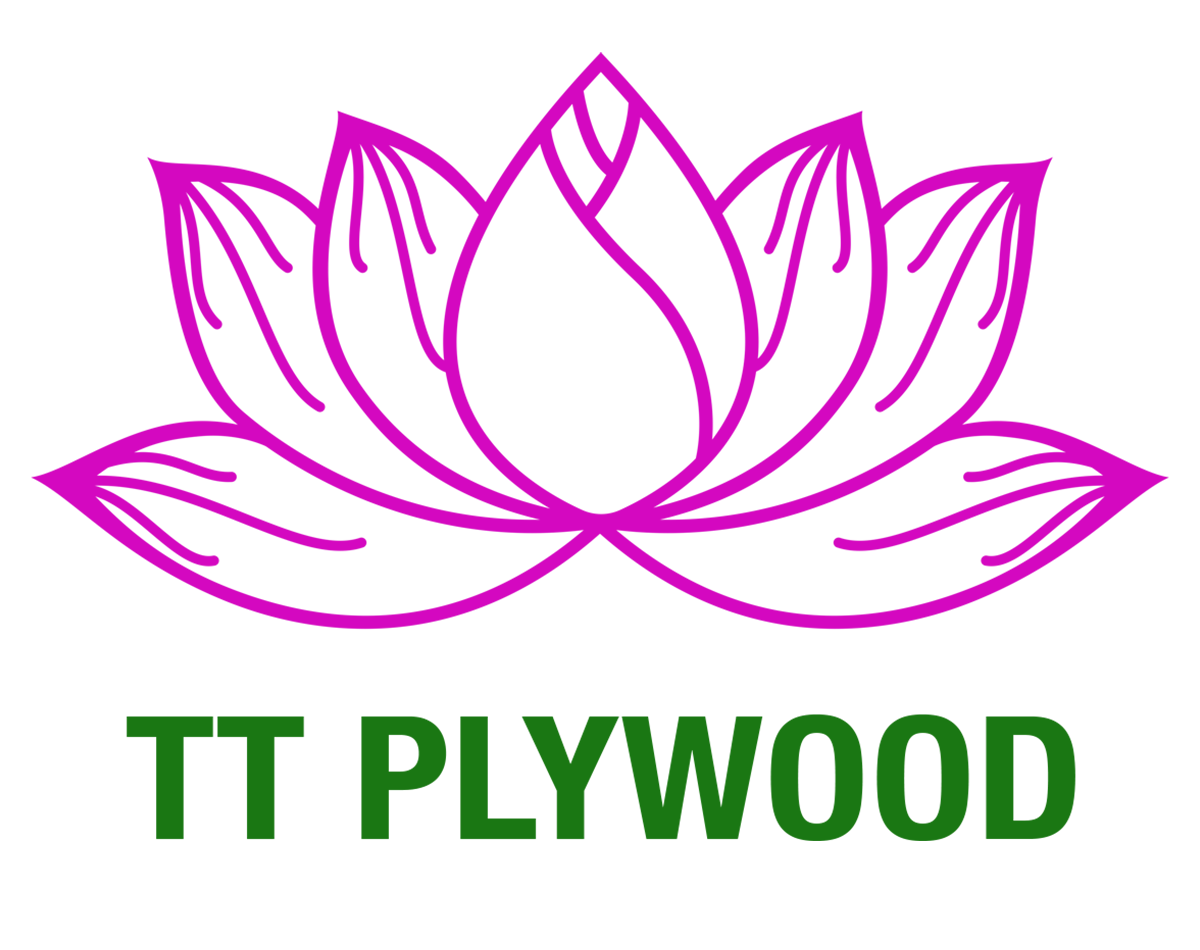 Posted by Đỗ Tiến Hải at 19/06/2023
The quality of the core is extremely important in commercial plywood. It determines whether the finished product is of good quality or not. - After the first hot pressing to make the core, the inspection team of TTP will conduct the procedures of inspection and quality check before sticking the surface.
- After puttying the core, sanding will be carried out to make the plywood surface smooth, TTP's factory always sands both sides of the board with a sanding machine system, each side is sanded 2 times to remove all rough and uneven parts.
- After sanding, the inspection team will continue to measure the thickness, length, and width. If any item fails, it will be disqualified.
- After puttying and checking, we proceed to apply glue to stick the surface layer. There are two common types of faces used for commercial plywood: bintagor and okume face. The okume face will look more like natural wood.
* The face-gluing process is very important, requiring a team of workers to be highly qualified and skilled, face-gluing determines the aesthetics of the item.
🤝For more detailed information, please contact us for the best products and the most attractive prices. We will not let you down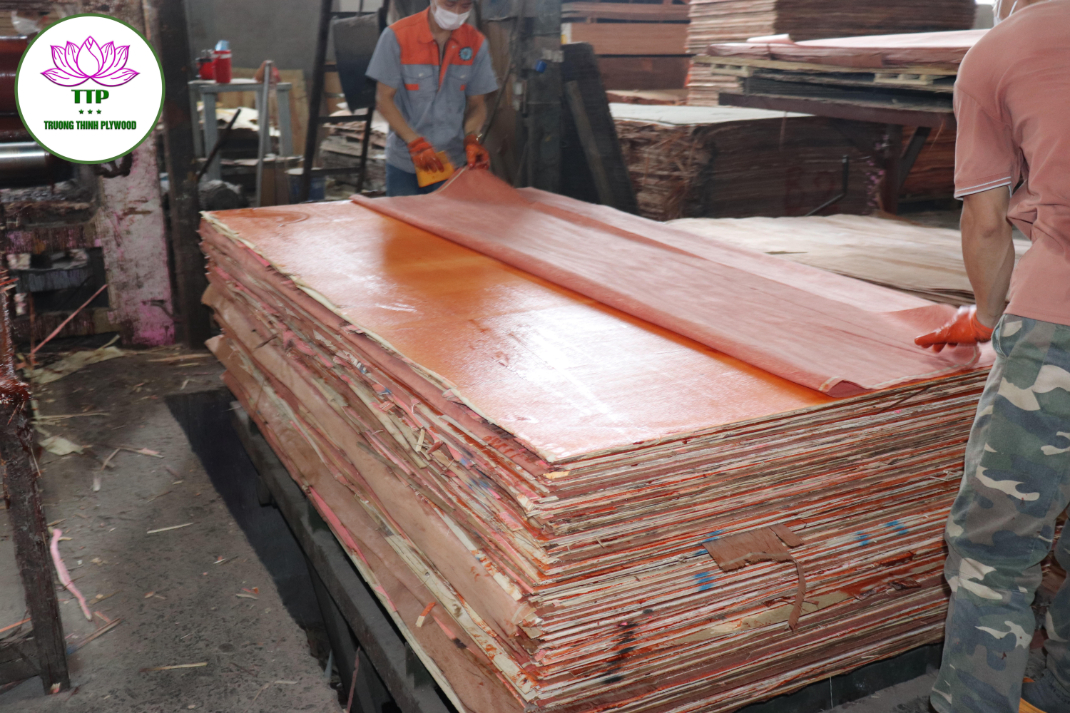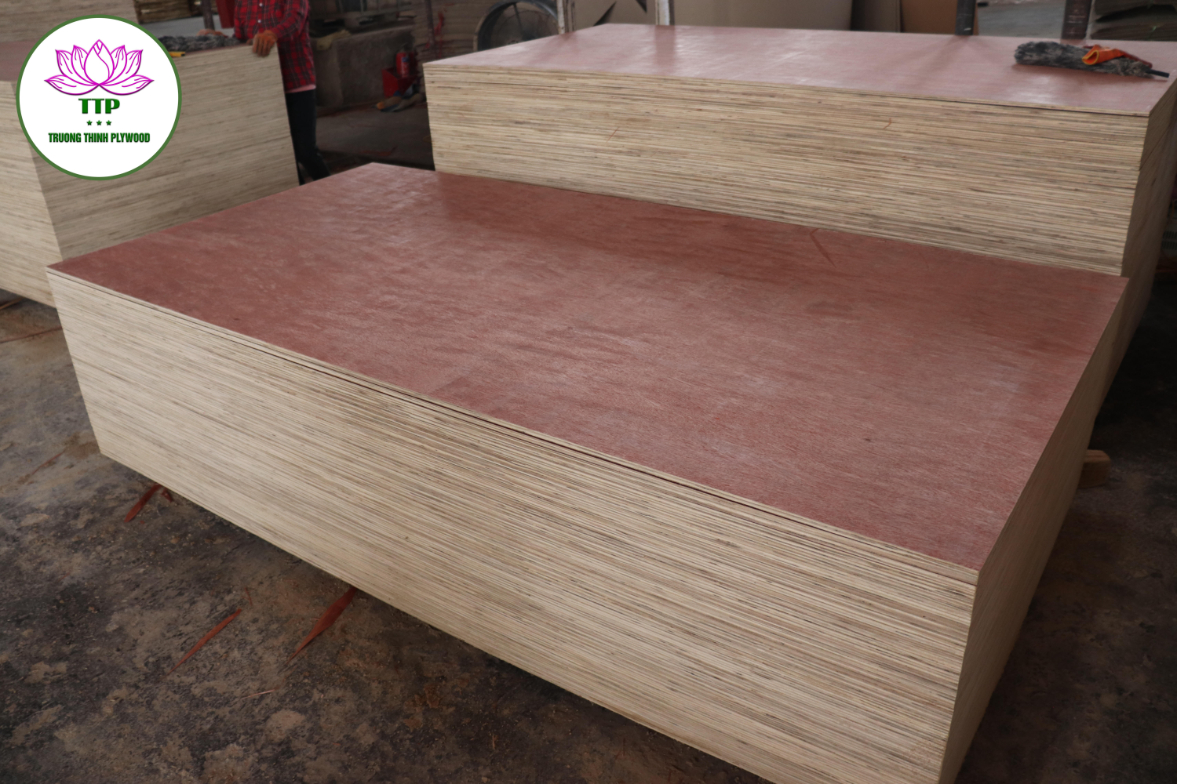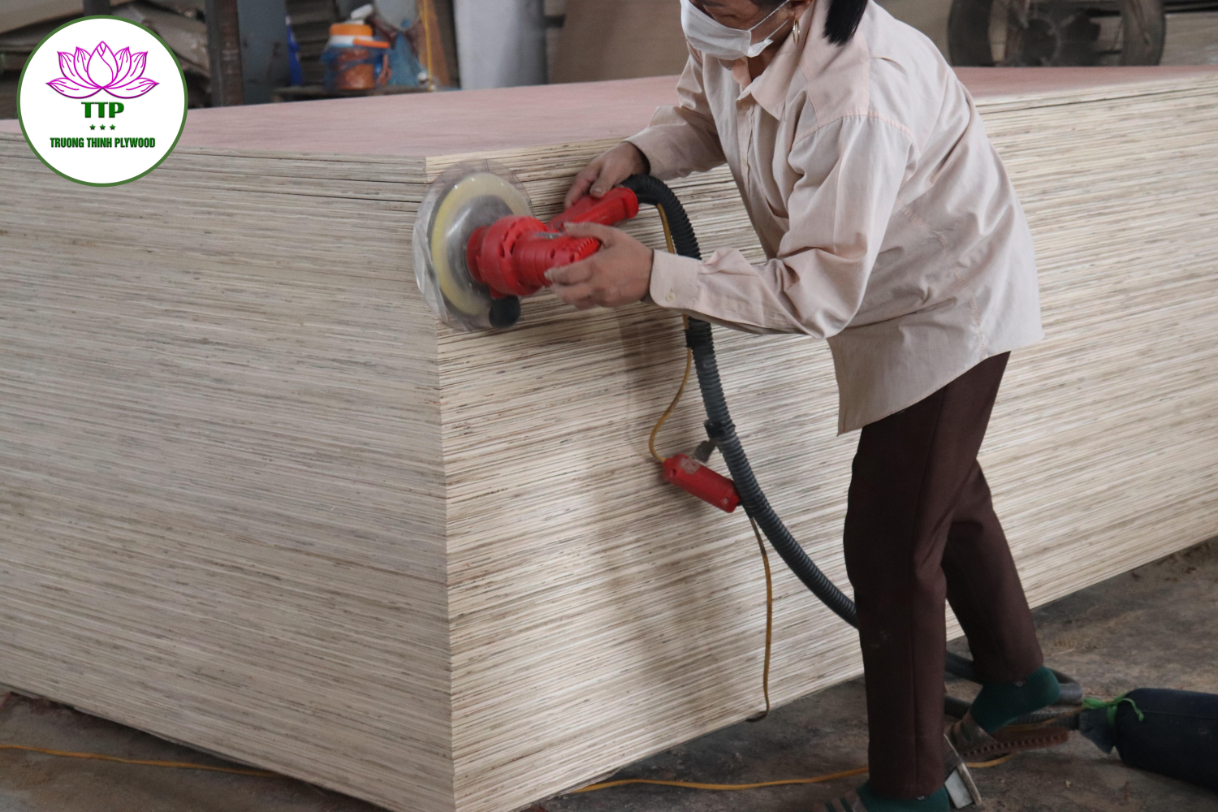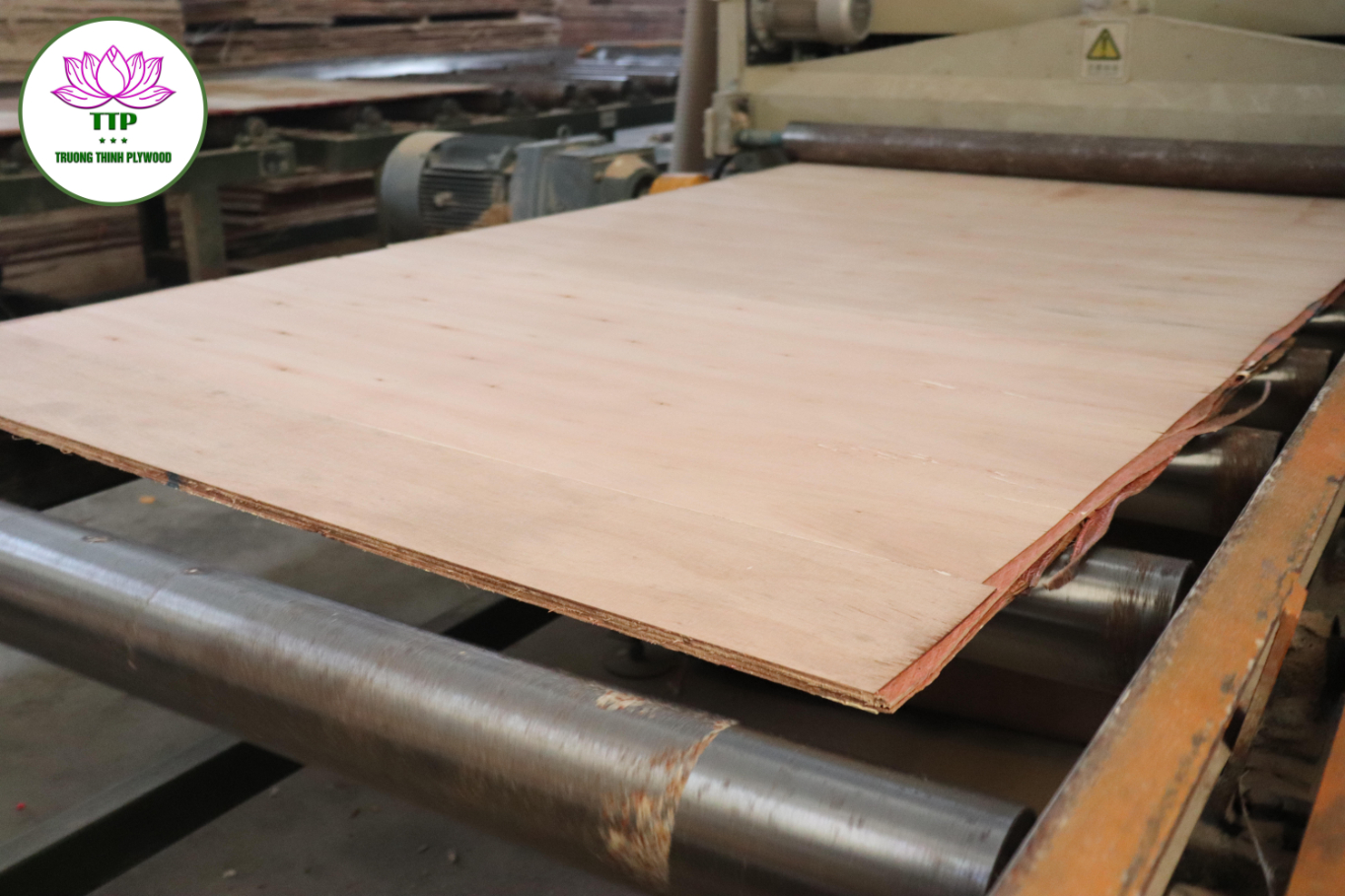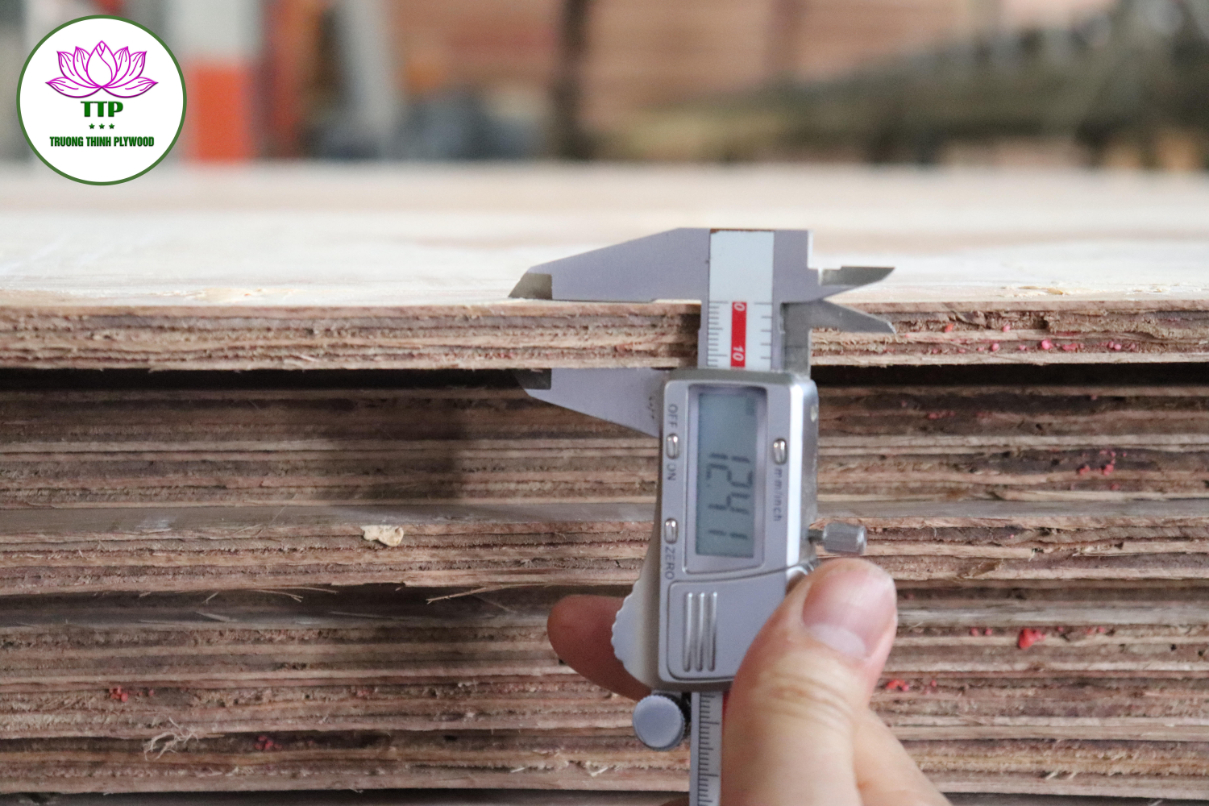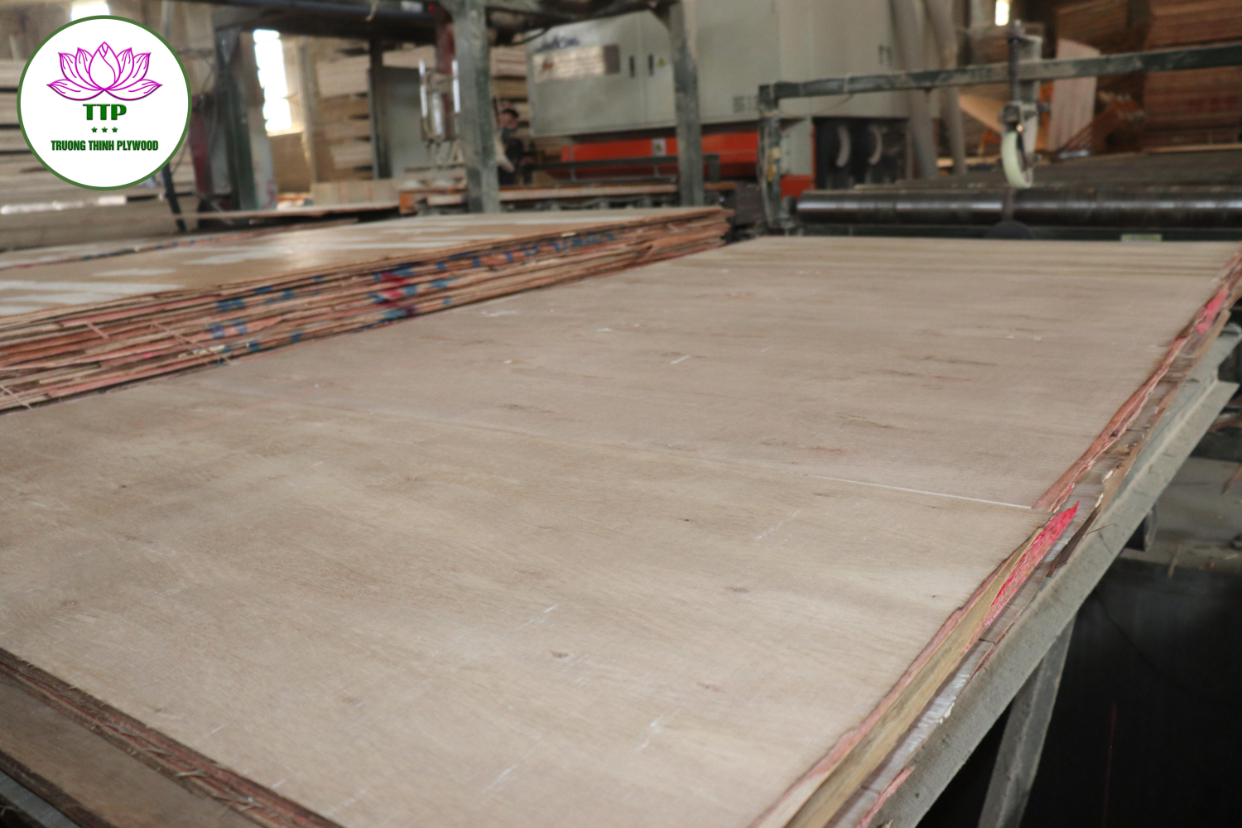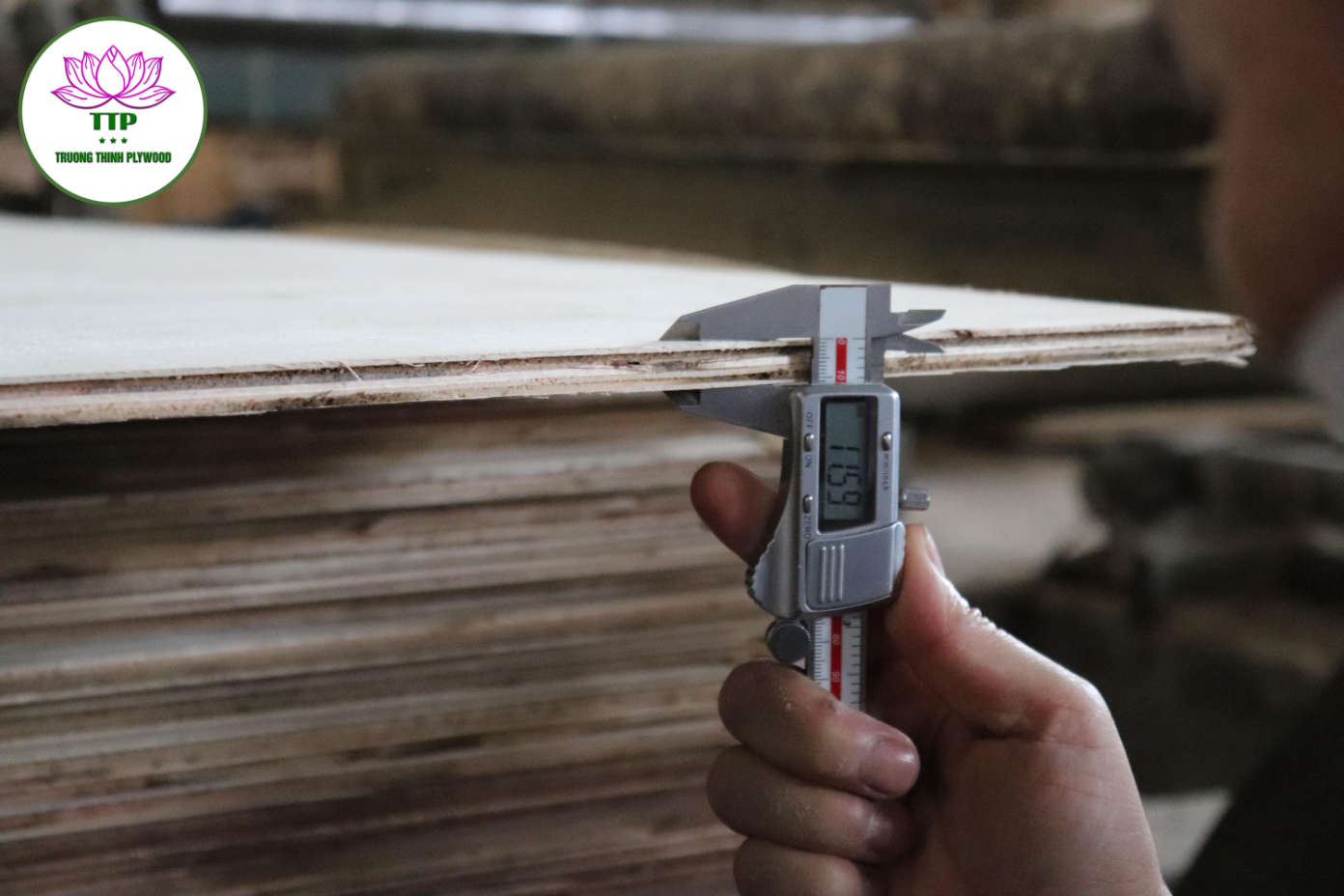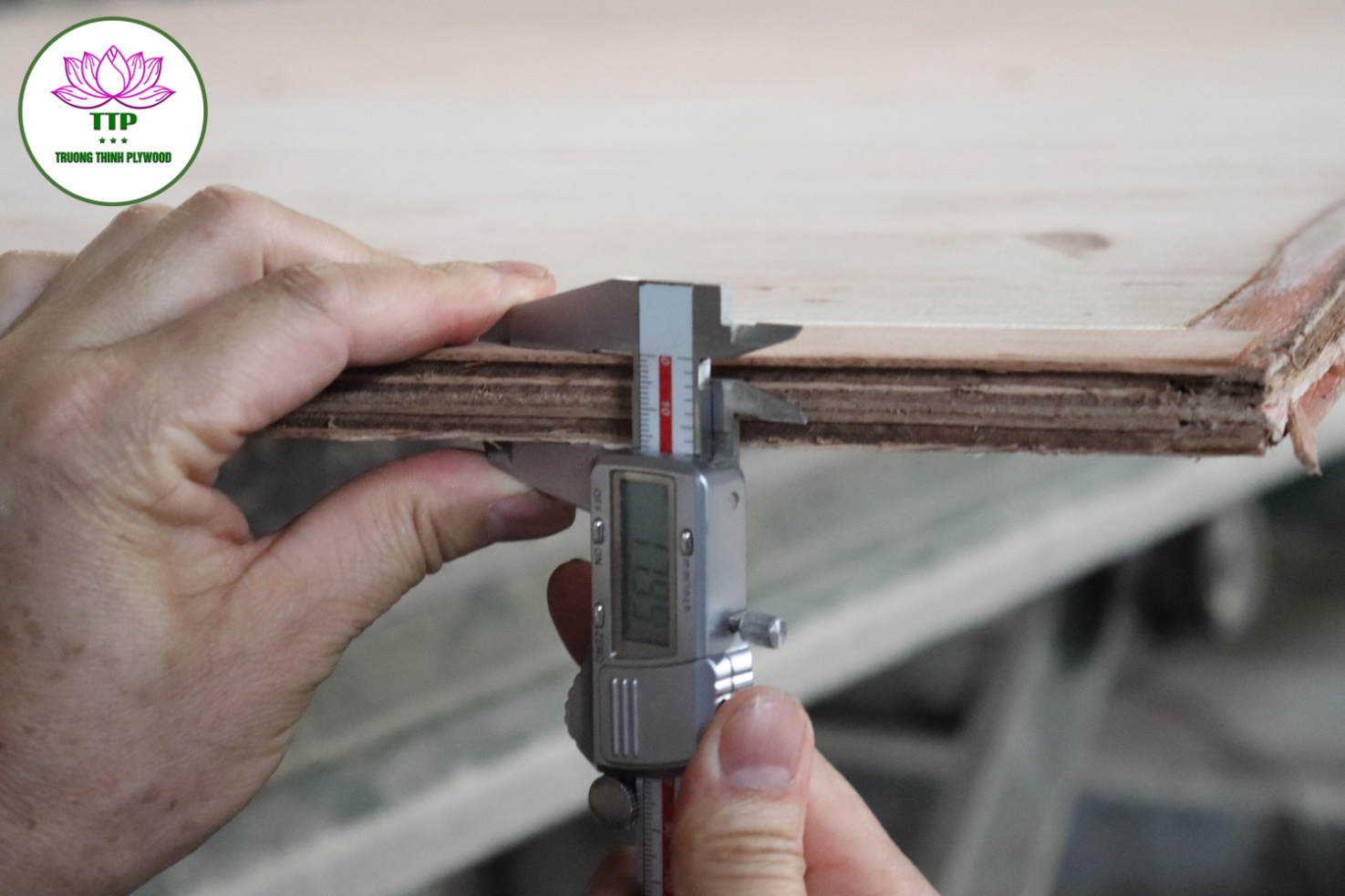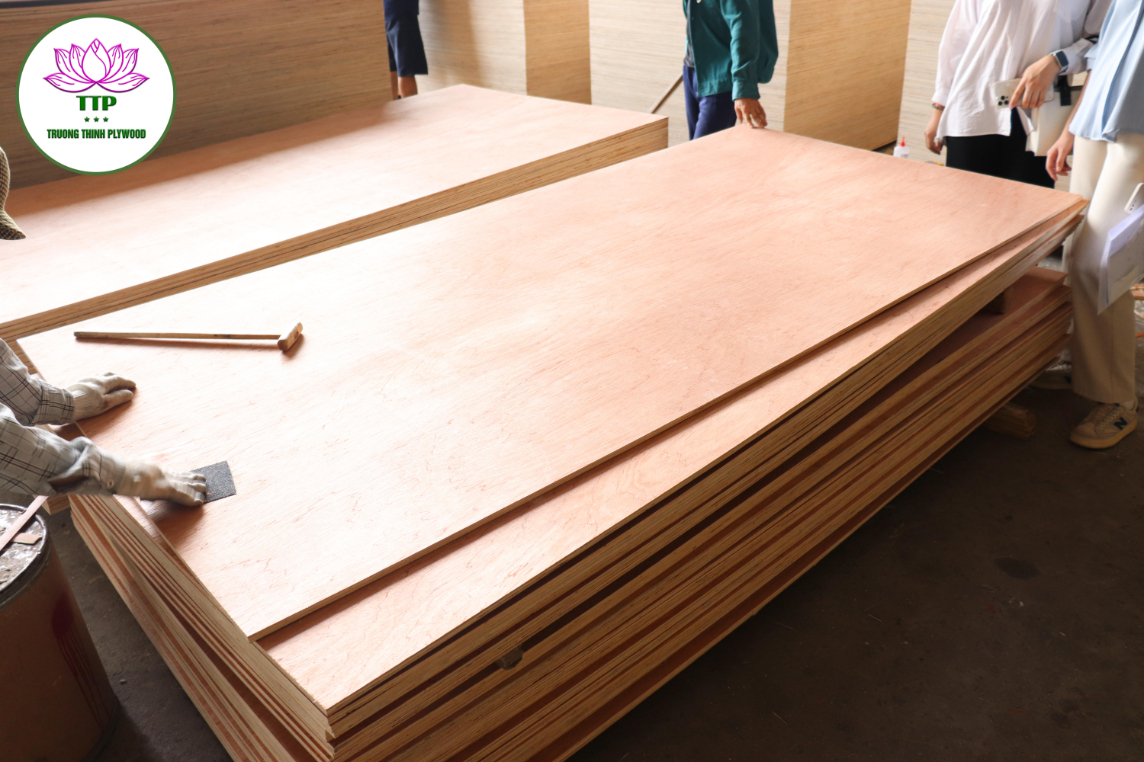 -------------------------------------------
Hotline/WhatsApp/Line/Kakao: +84 326 942 288
Email: info@ttplywood.com
Website: https://ttplywood.com/
Alibaba: https://ttplywood.trustpass.alibaba.com/