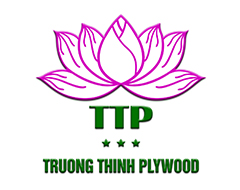 Posted by Đỗ Tiến Hải at 02/10/2023
The quality of a product depends greatly on whether the core meets the requirements or not.
That's the reason why TTP always sets strict standards in producing and checking the quality of LVL core before cutting it to the customer's required size.
1. Check the layers to see if there is a delamination of the core layer.
2. Dimensions: length, width & thickness must meet the required size standards.
3. Check surface quality
100% of the core sheets will be checked for quality 1 by 1 by QC team workforce to maintain the quality of the goods before handing over to customers.
All stages of goods inspection are important and require TTP's QC team to always be highly skilled, well-trained and professional with many years of experience in the plywood industry.
TTP appreciates our customers for always keeping caring, trusting and using our products. Please contact us right away if you want to receive any good price and have all of your questions answered.
------------------------------------------
Hotline/WhatsApp/Line/Kakao: +84 326 942 288
Email: info@ttplywood.com
Website: https://ttplywood.com/
Alibaba: https://ttplywood.trustpass.alibaba.com/