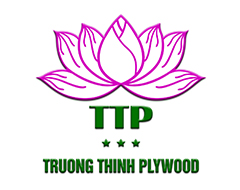 Posted by Đỗ Tiến Hải at 28/03/2023
LVL, also called Laminated Veneer Lumber, is made from thin layers of peeling core which will be laminated together by a specialized glue & one direction press.
Can be made from various veneer materials
Can control the specifications : in length/width/thickness
Can bear good pressure and have durable & high strength despite very cutting small sizes.
Because of these benefits, LVL is applied to pallets manufacturing, furniture frames, bed slats...
LVL from us with specifications as belows:
1. Size: As customer requirements
2. Thickness: 2.5-120mm
3. Tolerance: +/- 0.5-1mm
4. Core Veneer: Pine, Acacia, Styrex, Eucalyptus, mixed wood,...
5. Face/back: No
6. Glue: E0, E1, E2
7. Sanding: No or Sanding 2 sides
8. Moisture content: below 18%
9. Density: 560-650kg/m3
For more detailed information, please do not hestitate to contact me with the best products and most attractive prices. We will not let you down
.
- Shared by Ms Huyen (+84 866 969 398)
-------------------------------------------
Hotline/WhatsApp/Line/Kakao: +84 866 969 398
Email: huyendtk@ttplywood.com/info@ttplywood.com
Website: https://ttplywood.com/
Alibaba: https://ttplywood.trustpass.alibaba.com/