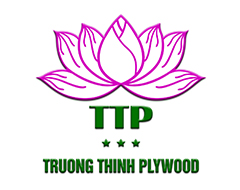 Posted by Đỗ Tiến Hải at 24/05/2023
Are you curious about the exceptional load-bearing capacity of Laminated Veneer Lumber (LVL)? Watch our video test where LVL impressively withstands a massive 130 kg load. It remains resilient and shows no signs of bending or weakening.
Laminated Veneer Lumber (LVL) is not ordinary wood. It's a powerful construction material known for its strength and versatility. Its exceptional load-bearing capacity makes it a preferred choice for structural applications that require reliability, stability, and durability.

But LVL offers more than just strength. It brings economic benefits to construction projects too. By using LVL, builders can reduce material usage, save time, and increase efficiency. This results in cost savings and improved overall project performance.
Don't miss out on witnessing the remarkable load-bearing capabilities of Laminated Veneer Lumber (LVL). Watch our video and be amazed by its strength!
-------------------------------------------
Hotline/WhatsApp/Line/Kakao: +84 326 942 288
Email: info@ttplywood.com
Website: https://ttplywood.com/
Alibaba: https://ttplywood.trustpass.alibaba.com/