PACKING PLYWOOD MANUFACTURING PROCESS
STAGE 1: PEELING
- Our raw materials are mostly kinds of wood logs: Acacia, Styrax, Eucalyptus with length 1.3m or 2.6m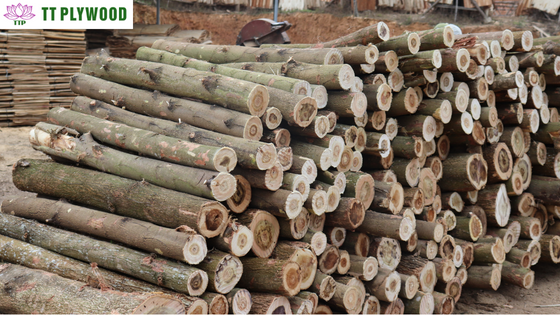 - To begin with, logs are cut into the standard size: 1.27m by the saw machine and the bark will be removed.
- After that, logs are peeled into the flat sheets which are called core veneer with thickness of 1.7mm.
- TTP's workers will choose the most beautiful sheets to manufacture in order to guarantee the best quality of finished plywood.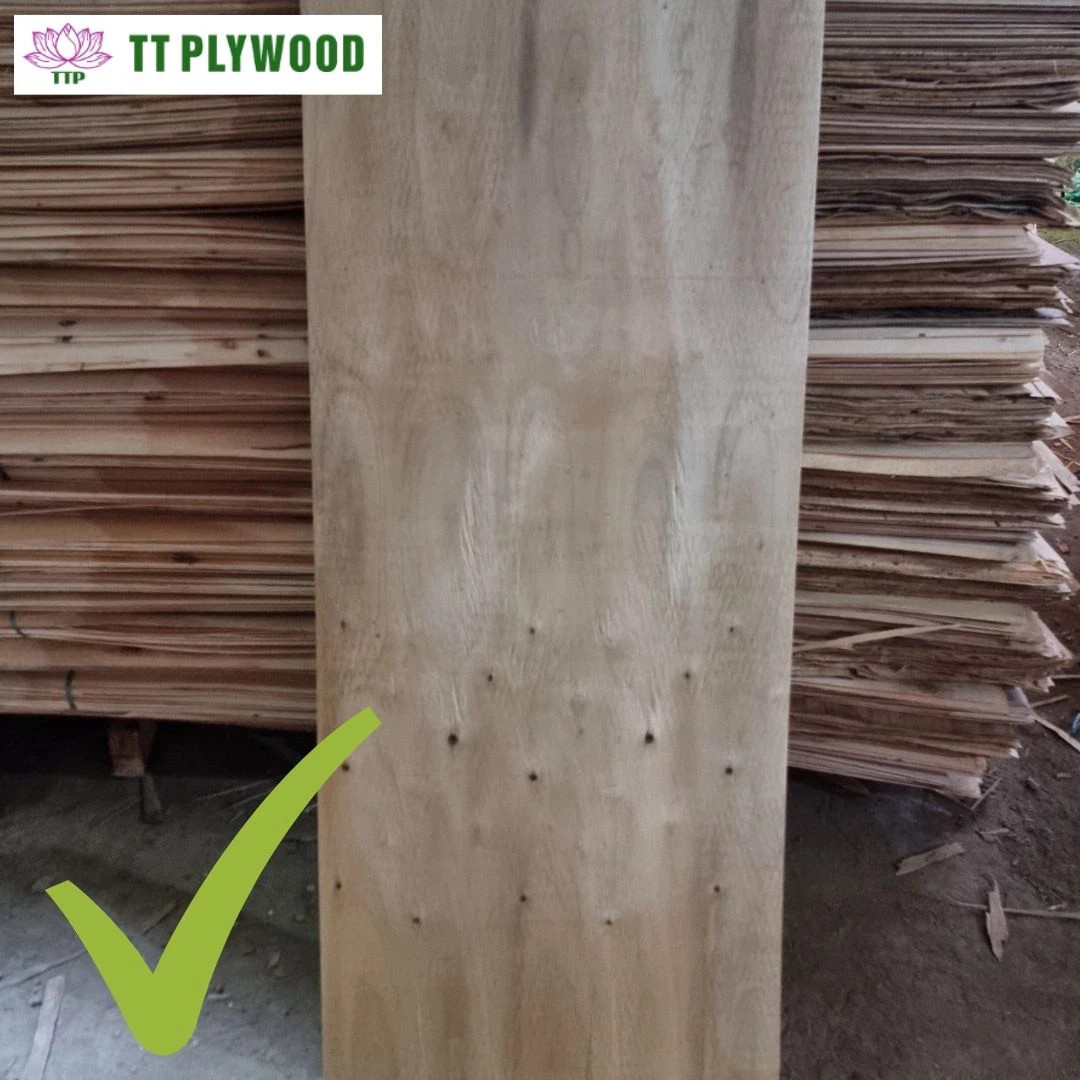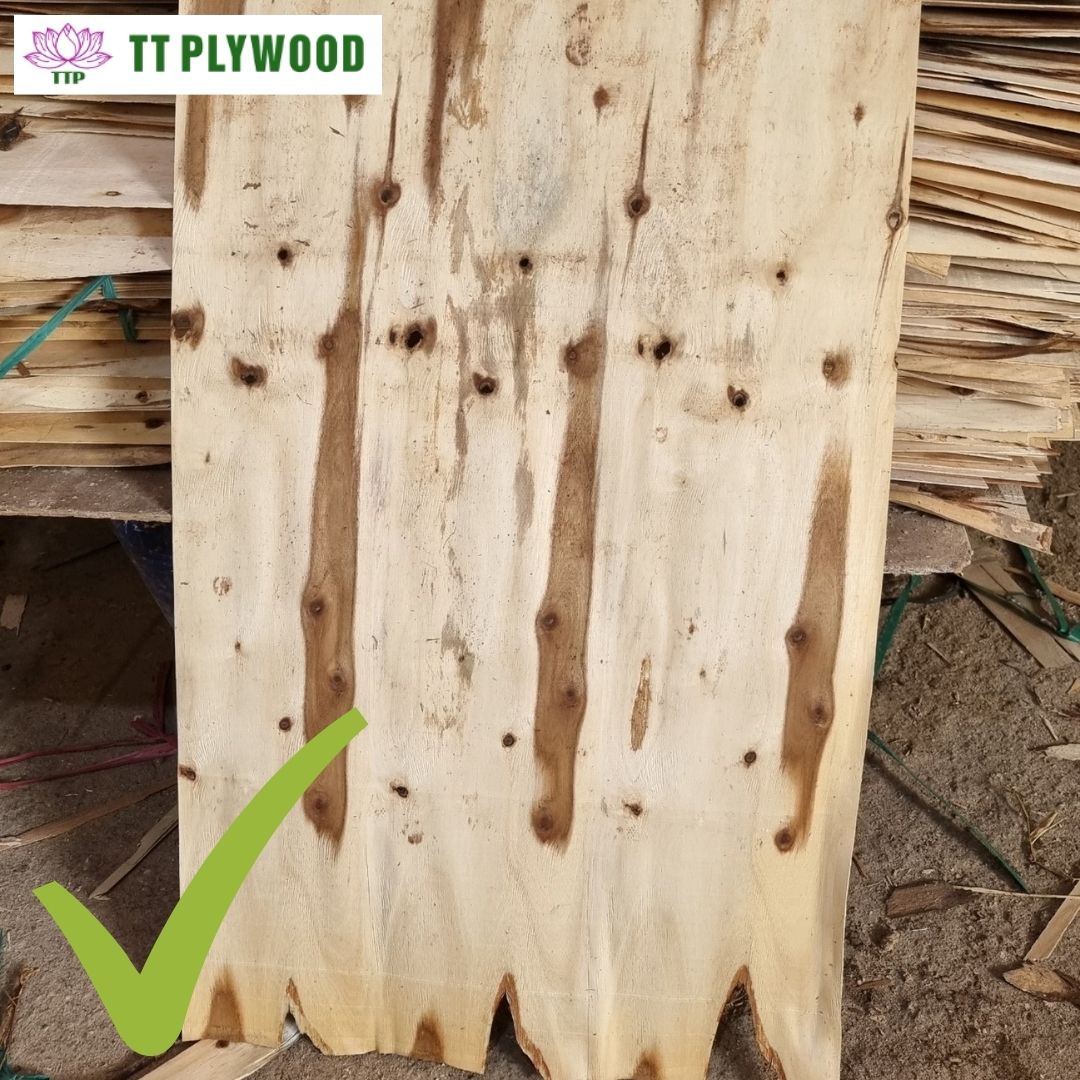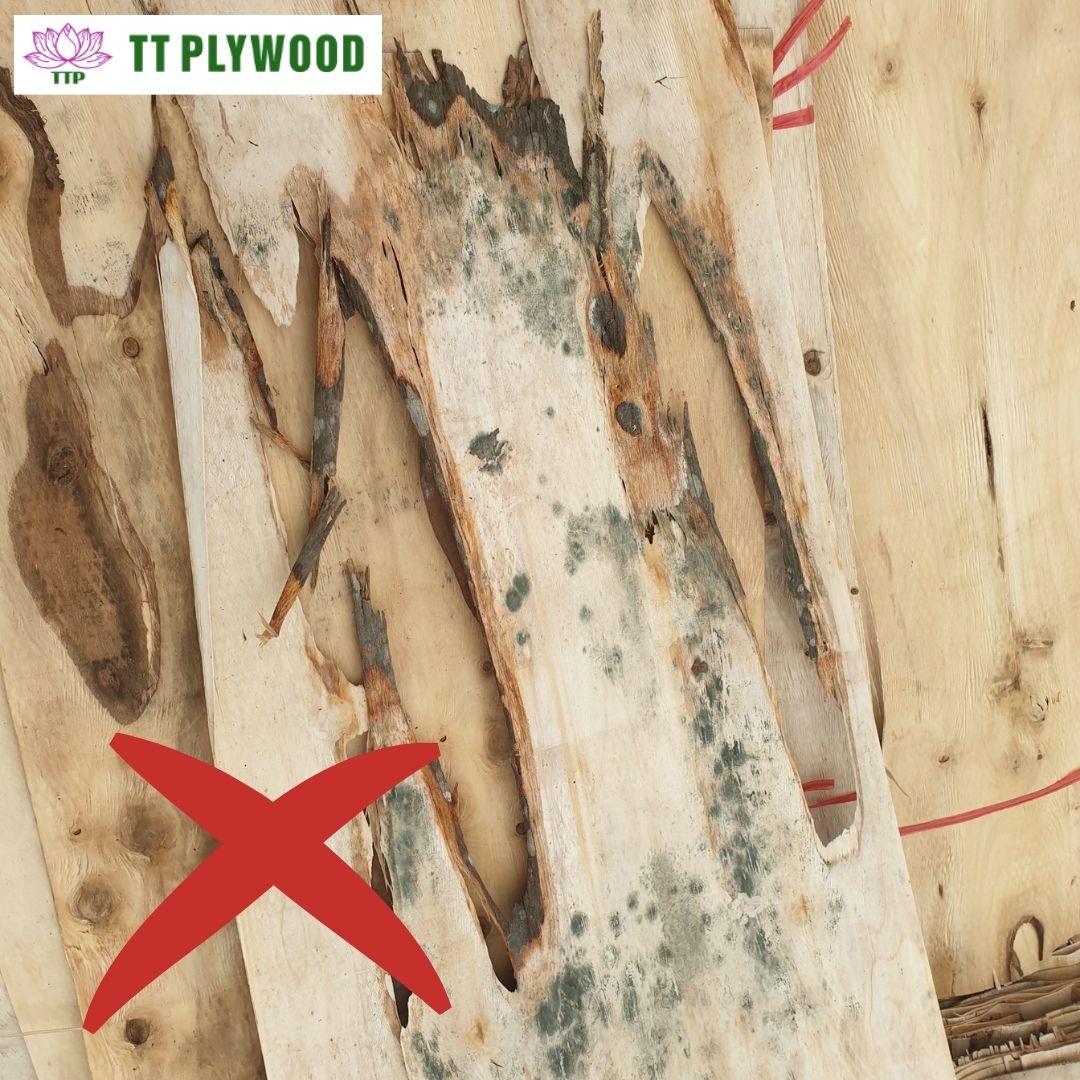 - Different from other manufacturers in the north of Vietnam, for packaging plywood, whether it is AB or BC grade, our factory never uses poor quality veneer, torn, holes, insufficient edges.
- Then, the core veneer will be brought to a very large space to hang on drying platform under the sunshine. It takes from 1-3 days for core veneer to meet the humidity rate below 18%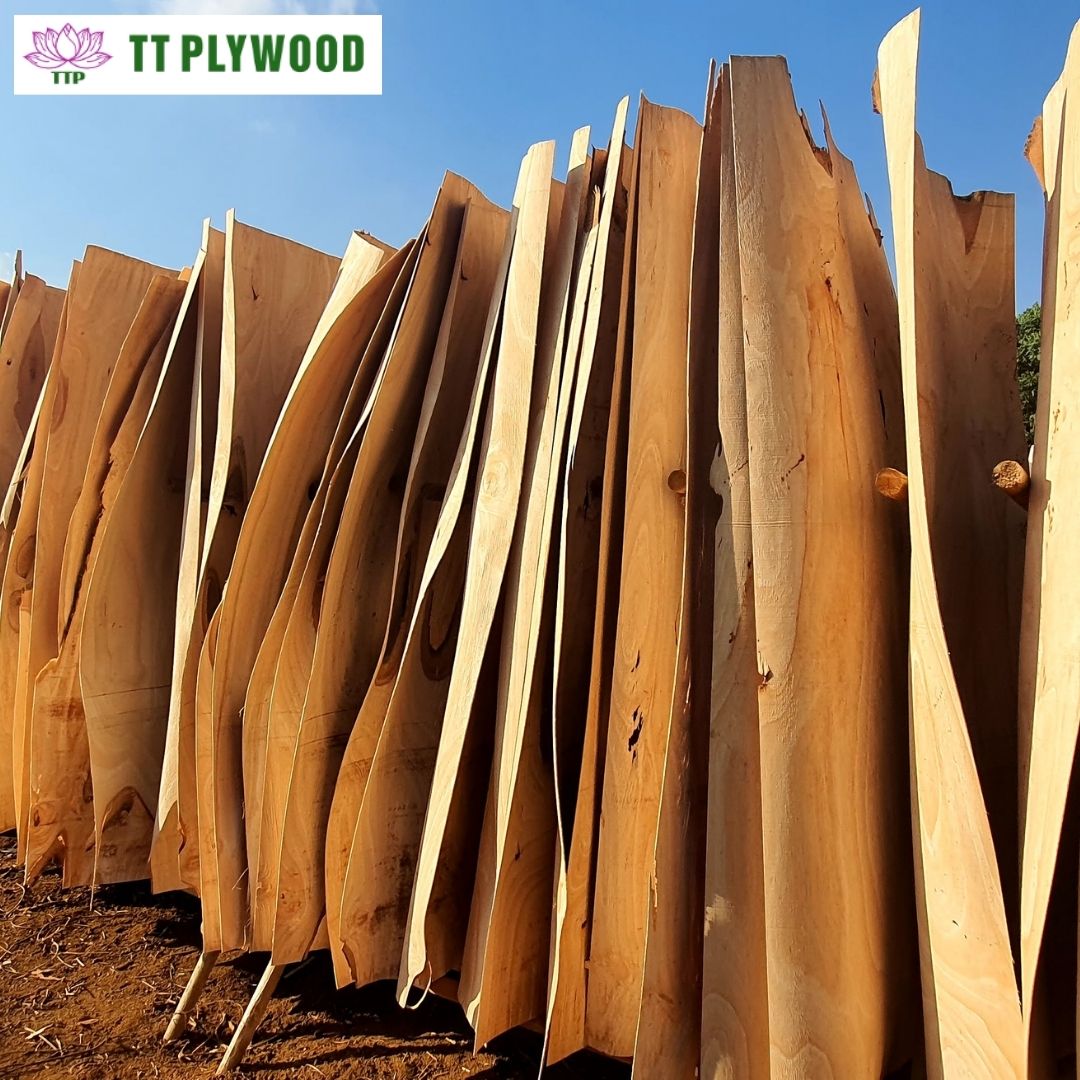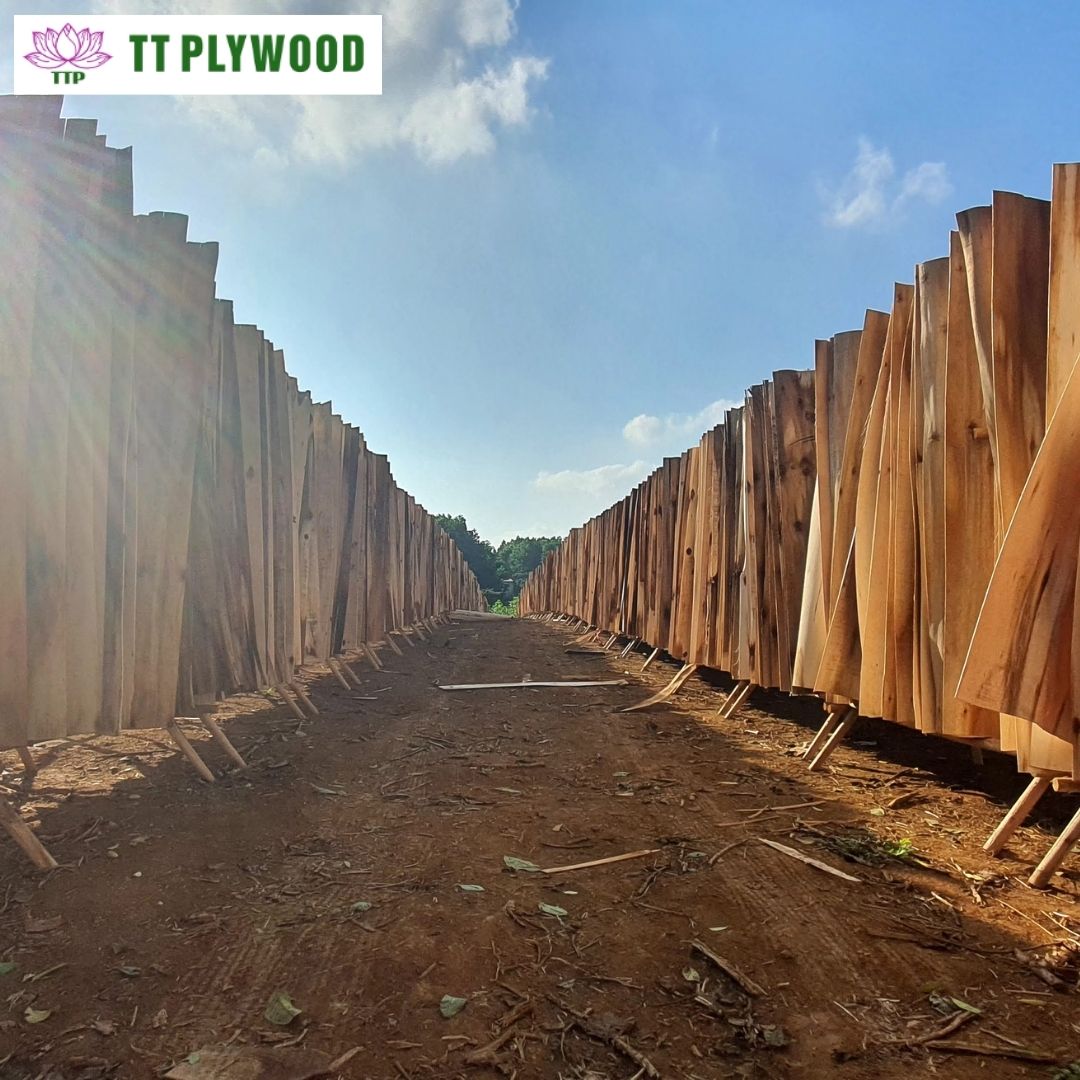 STAGE 2: PRESSING
- After harvesting the dry core veneer, these sheets will be put through glue rolling machine.
- And now is the time for the most important step of making packing plywood: arranging face, core veneer respectively on the table. Our Skillful and meticulous workers assemble in the way of horizontal and vertical plies to avoid the coincidence so as to create solid connection and durability.
When it comes to our packing plywood, we supply 2 kinds : AB and BC grade. So what is the difference?
- AB grade : using A,B grade core veneer, one red okume/bintagor face, one white styrax face
- BC grade: using B, C grade core veneer, two white styrax faces.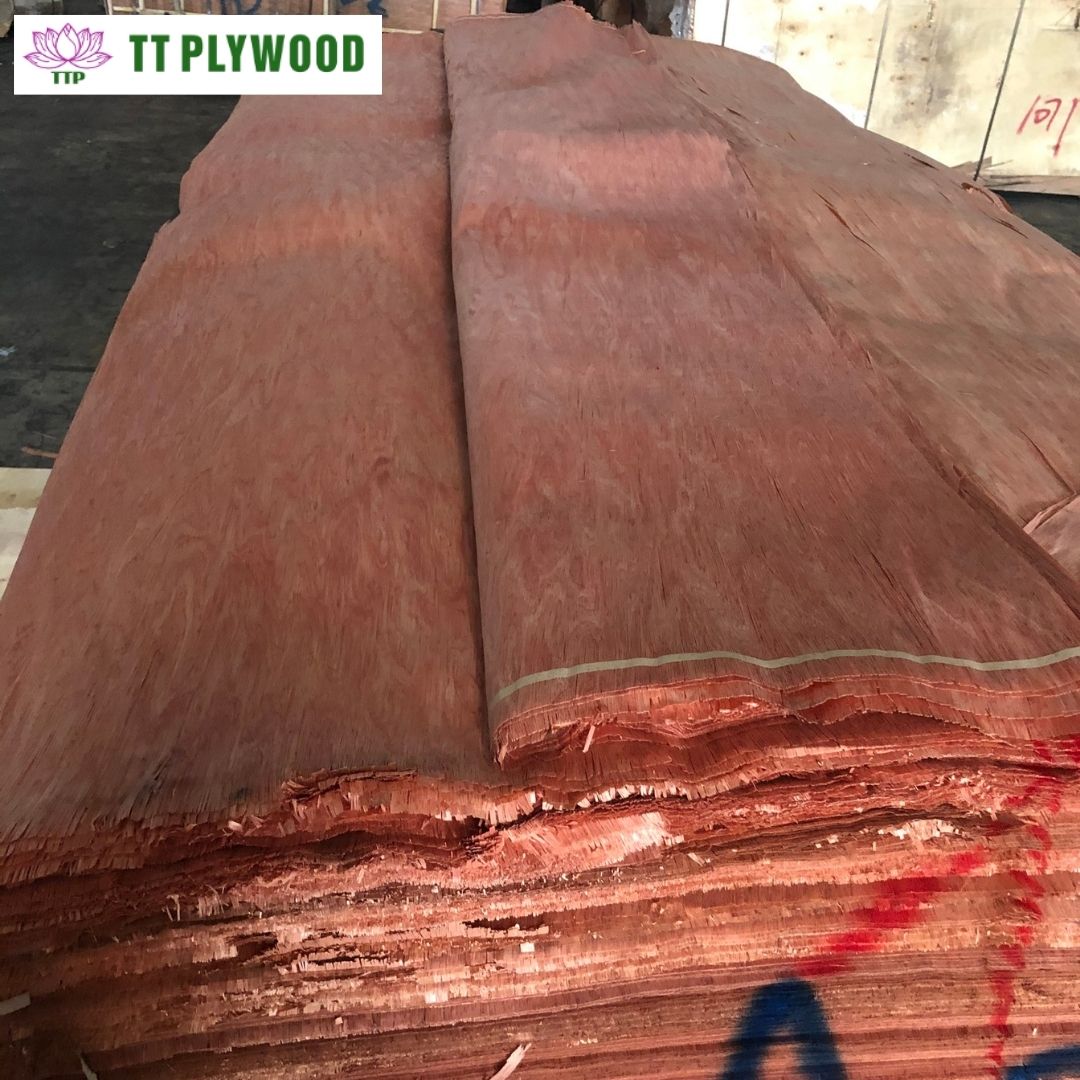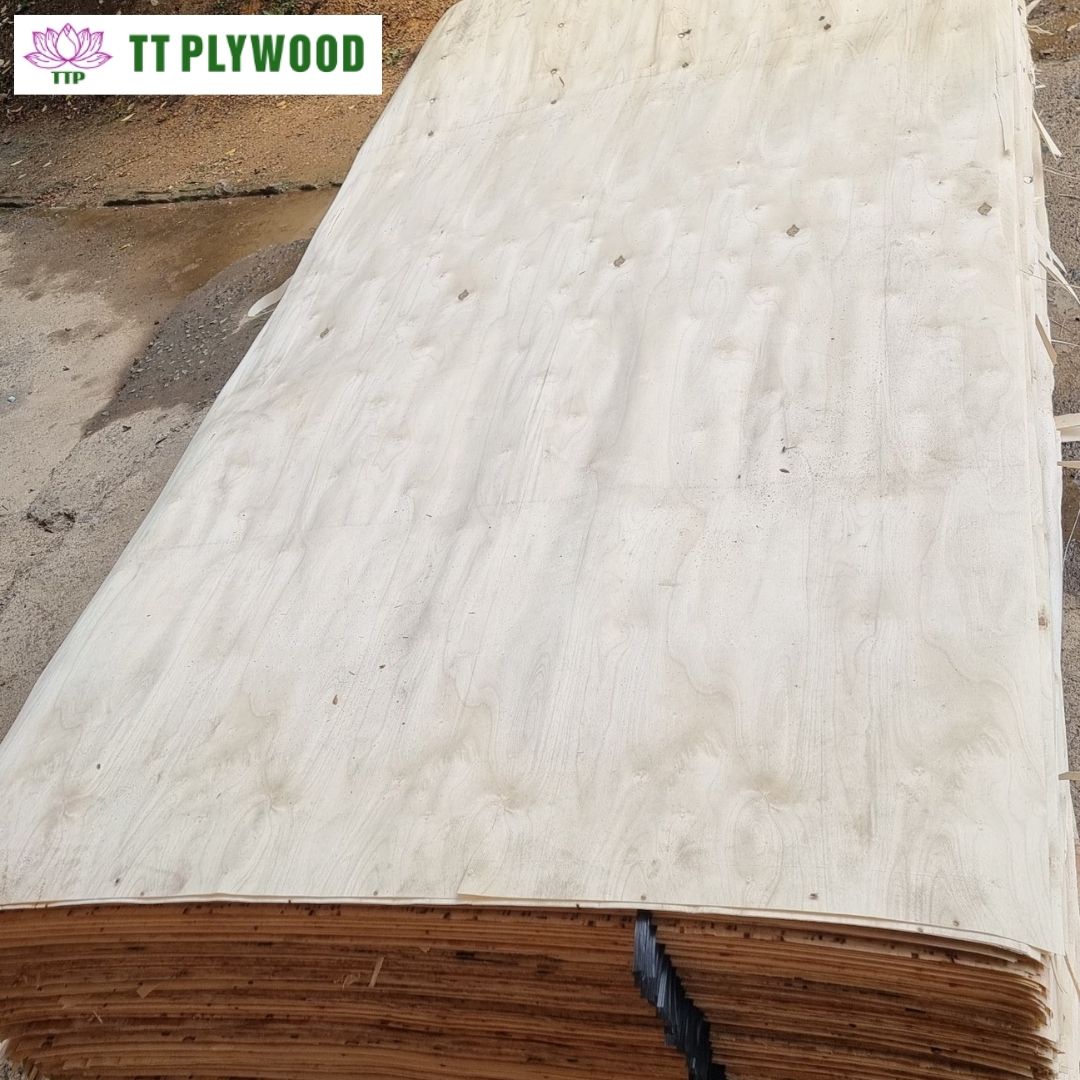 For AB grade, it is glued by a thin veneer on face, this help AB grade packing plywood looks smooth and good looking. However, BC grade has cheaper price. Therefore, choosing AB grade or BC grade belongs to different purposes of user.Next, they will be put in the hot press machine about 30-40 minutes depending on thickness under 130C.
STAGE 3: CUTTING/PACKAGING
- The saw machine with laser ray is used to cut the excess edges of the board into standard sizes such as 1220*2440, 910*1820mm,…
- Before moving to the packaging stage, our QC team with many year experiences will always inspect the quality and the quantity of plywood
- It is believed that TTP is one of the few suppliers in Vietnam requires workers to check every single pcs one by one very carefully to ensure qualified product satisfying all customers.
5 secrets behind excellent quality plywood of TTP

:
1. Appearance: plywood with warping and deforms will be rejected.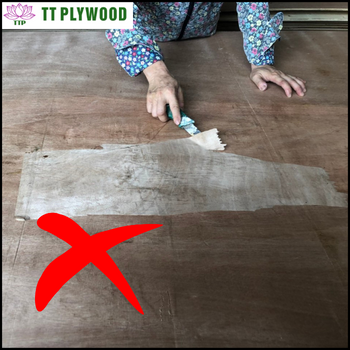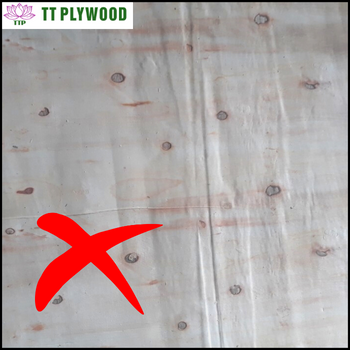 2. Surface: must be smooth, even in color, sheets are rough, torn, have splits,cracks, bubbles won't be selected.
3. Structure: Using a wooden hammer to knock on the surface, by feeling the sound, our staffs can know which board has a strong structure, without delamination.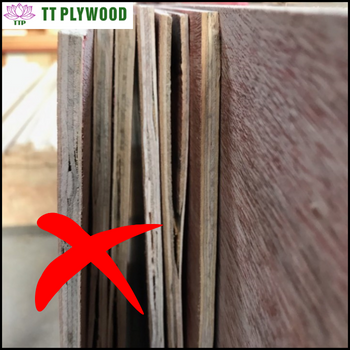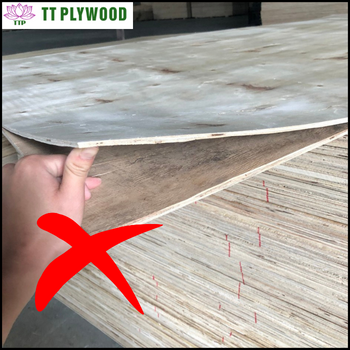 Delamination defect is absolutely rejected
4. Moisture content: the MC allowed for packing plywood is below 20%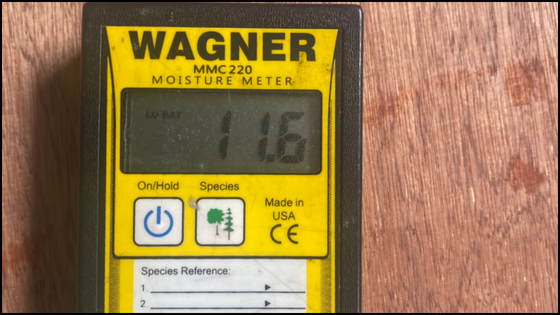 5. Mesuring dimension (including width,length, diagonal line, thickness).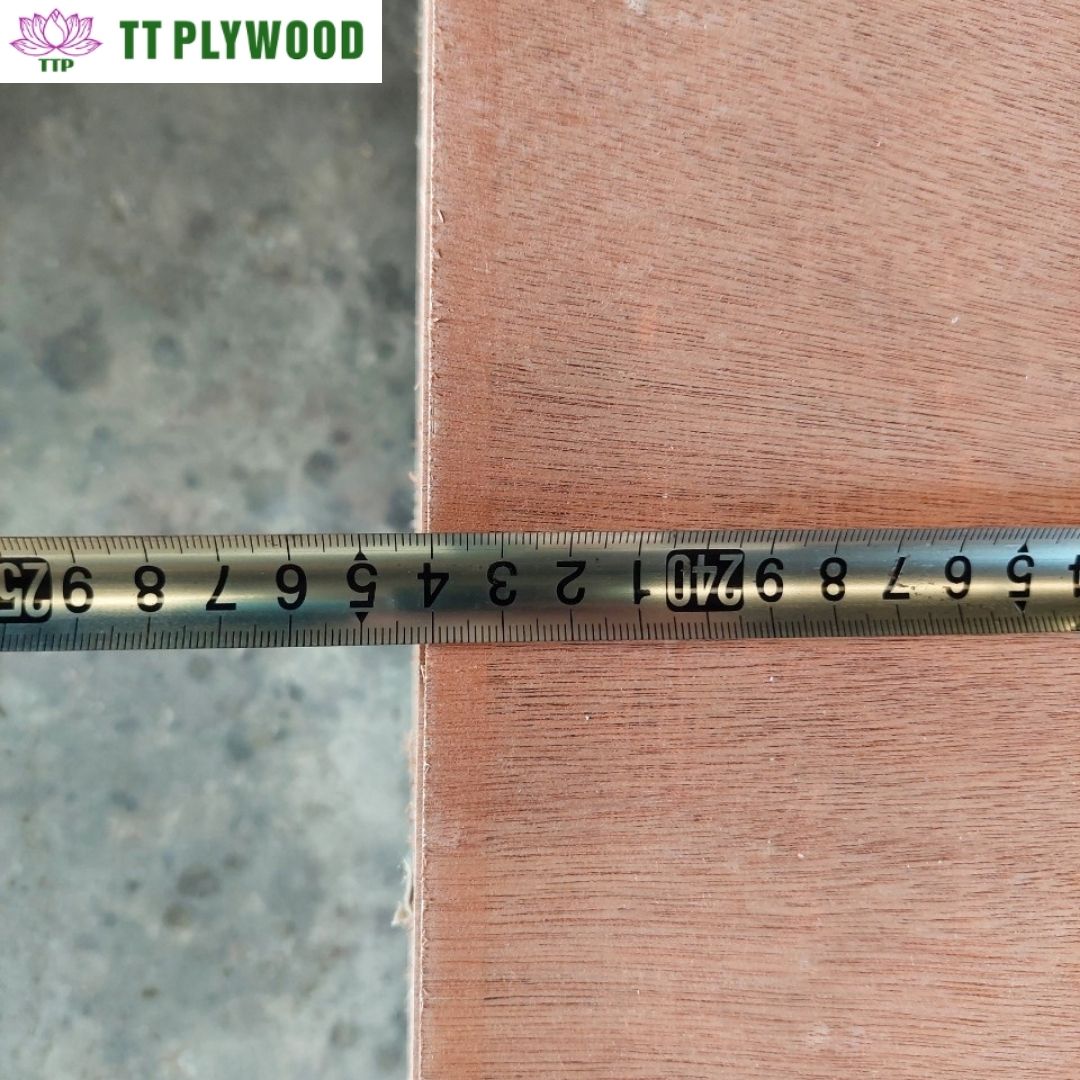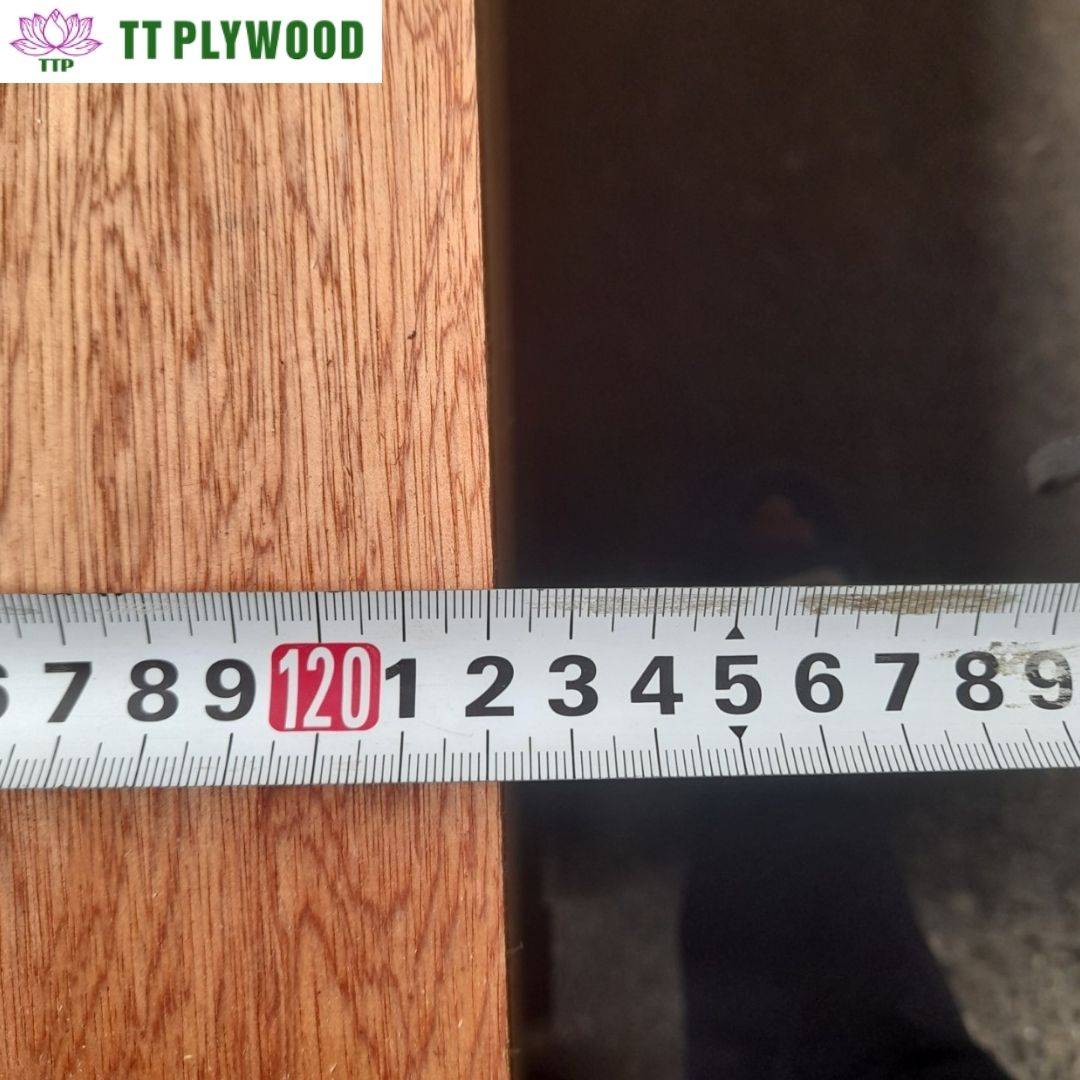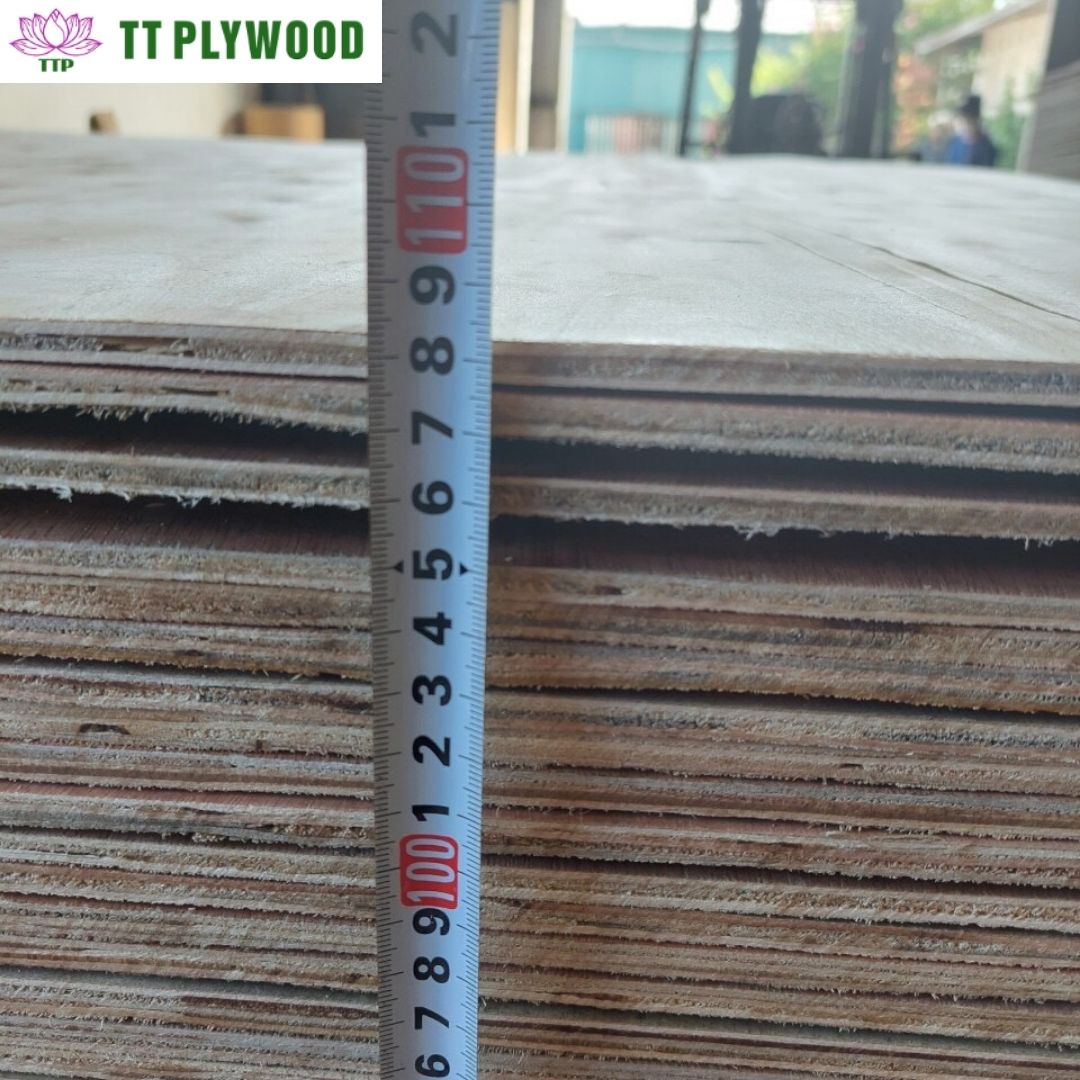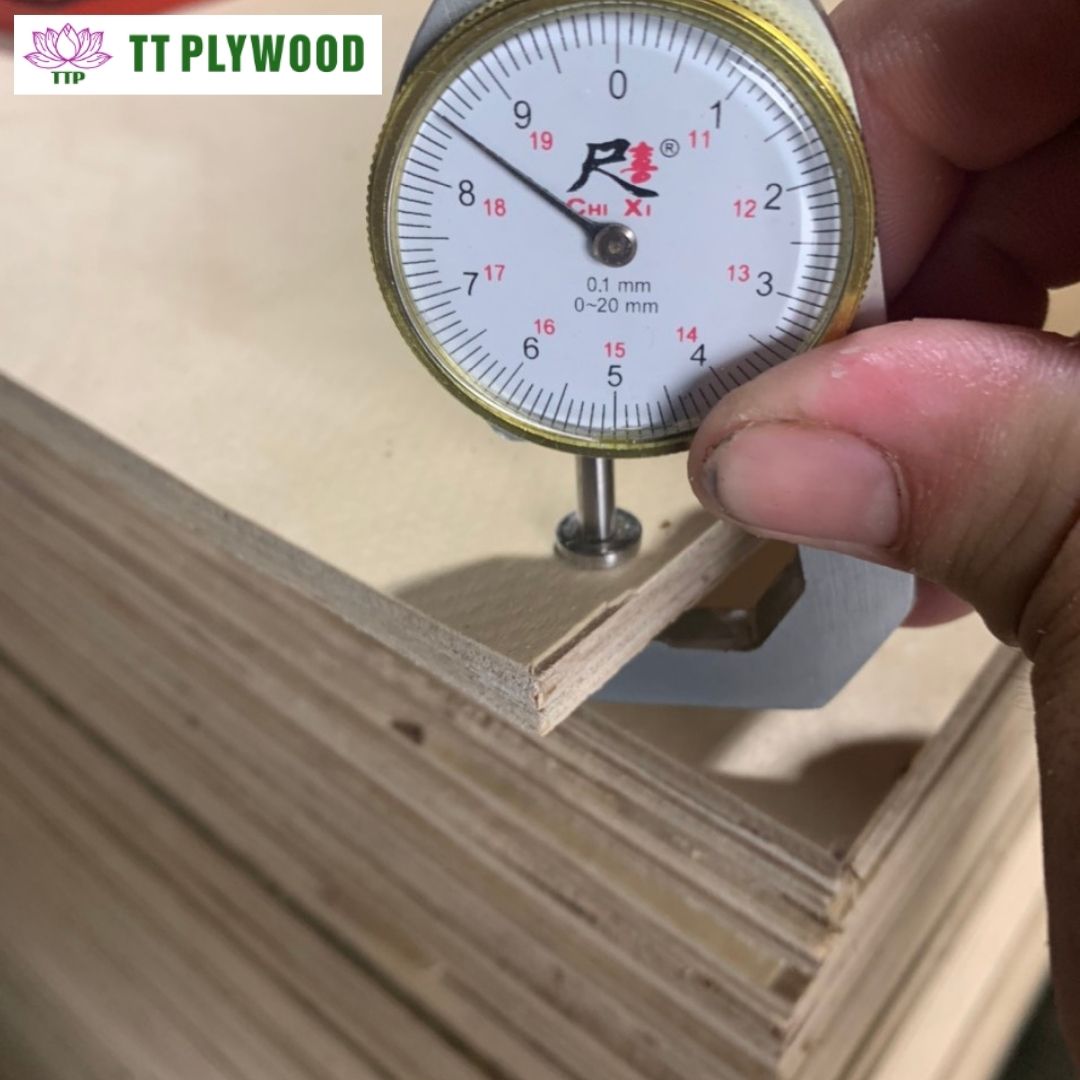 - Before packing, the worker will sand four edges to make the final plywood more beautiful
- We use 11mmBC grade to make pallet with the height 7cm, which help forklifts carry conveniently and easily. Moreover, it also prevents mold under the bundles during long time delivery on sea.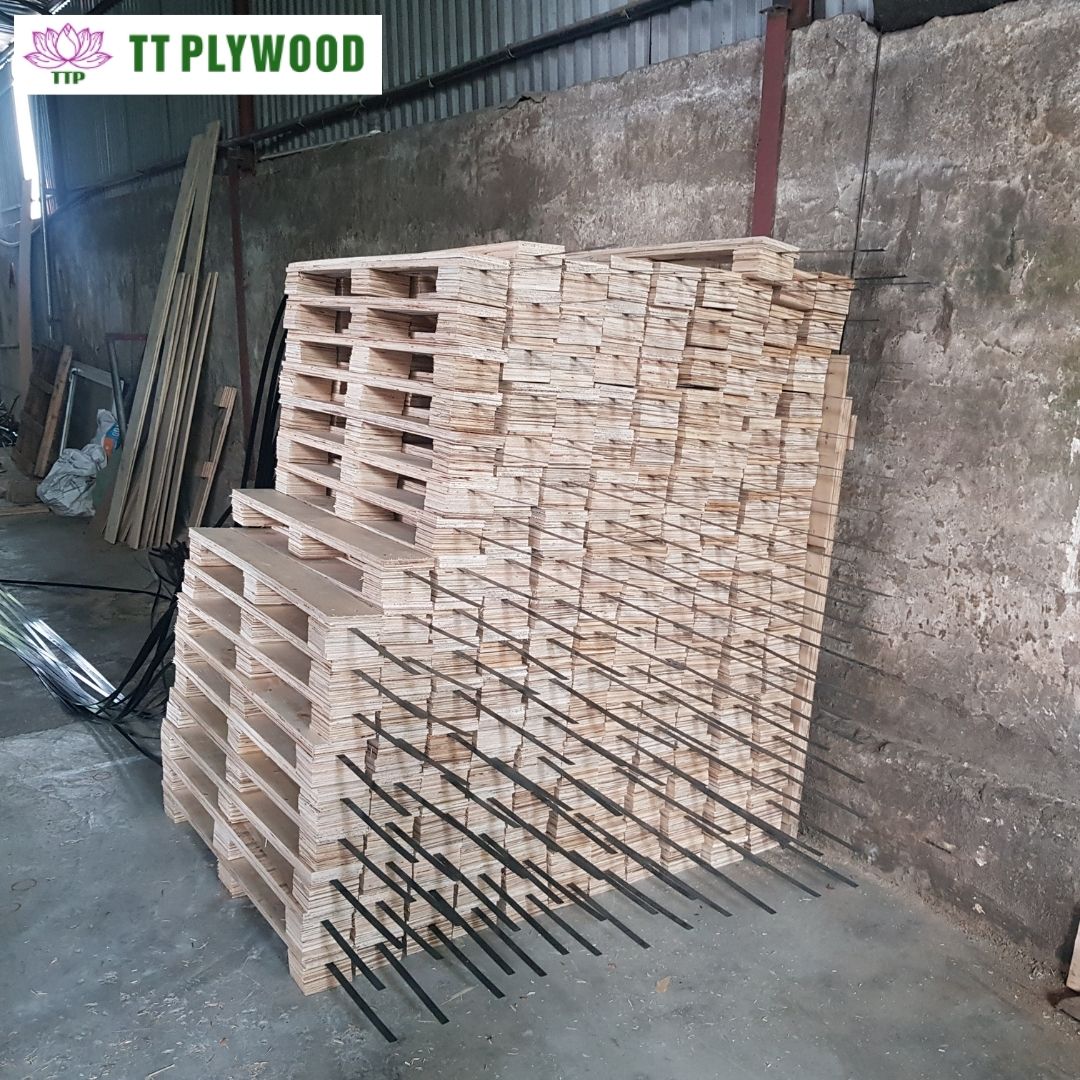 - We use carton box to cover four corner and blue steel straps to tie up the bundle.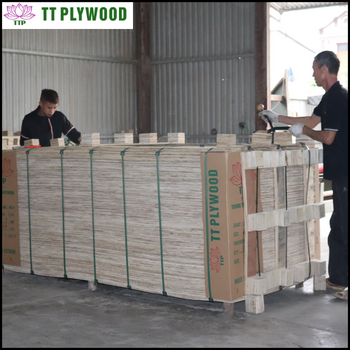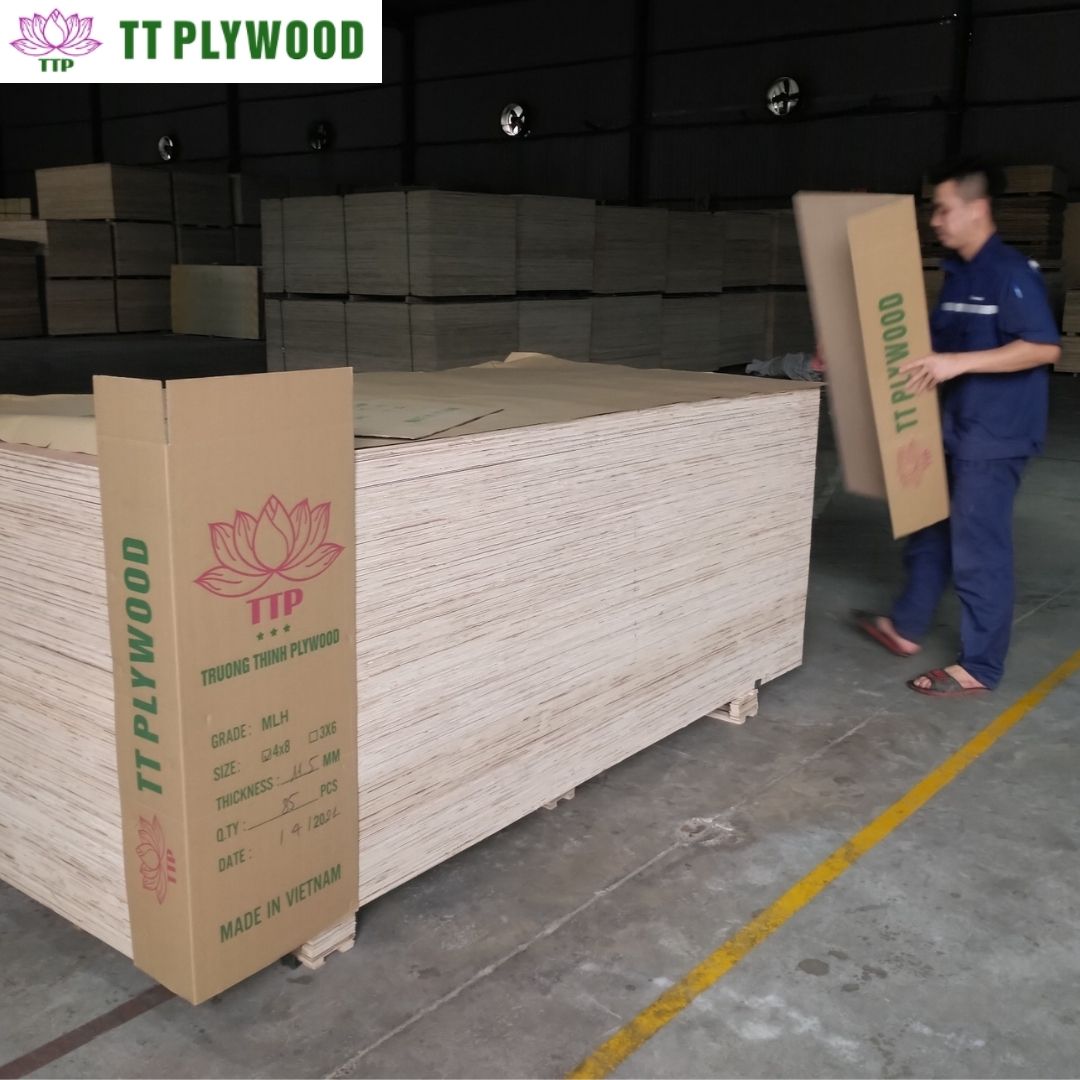 - Then, we stamp our Logo and stick the bundle to show the detail information about product.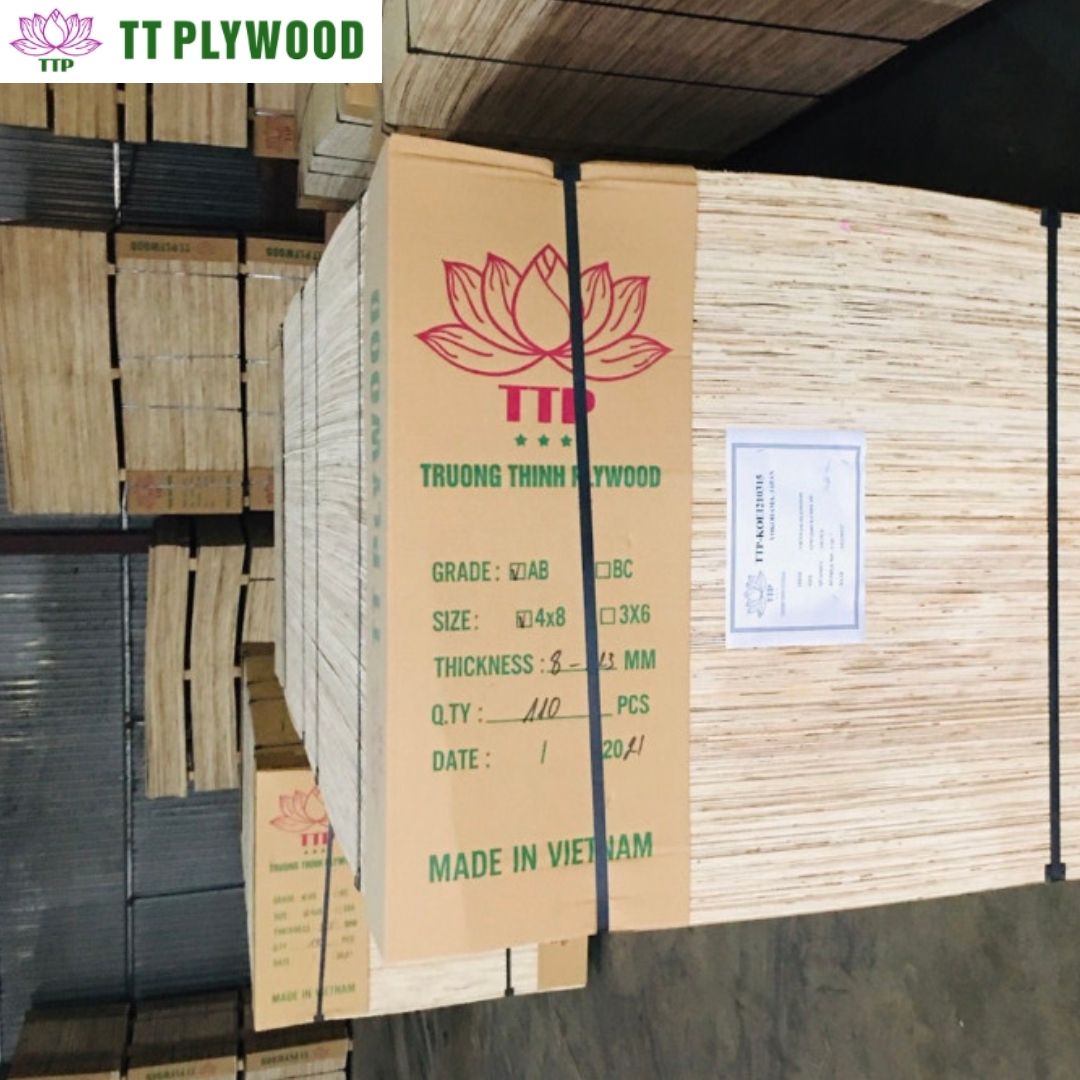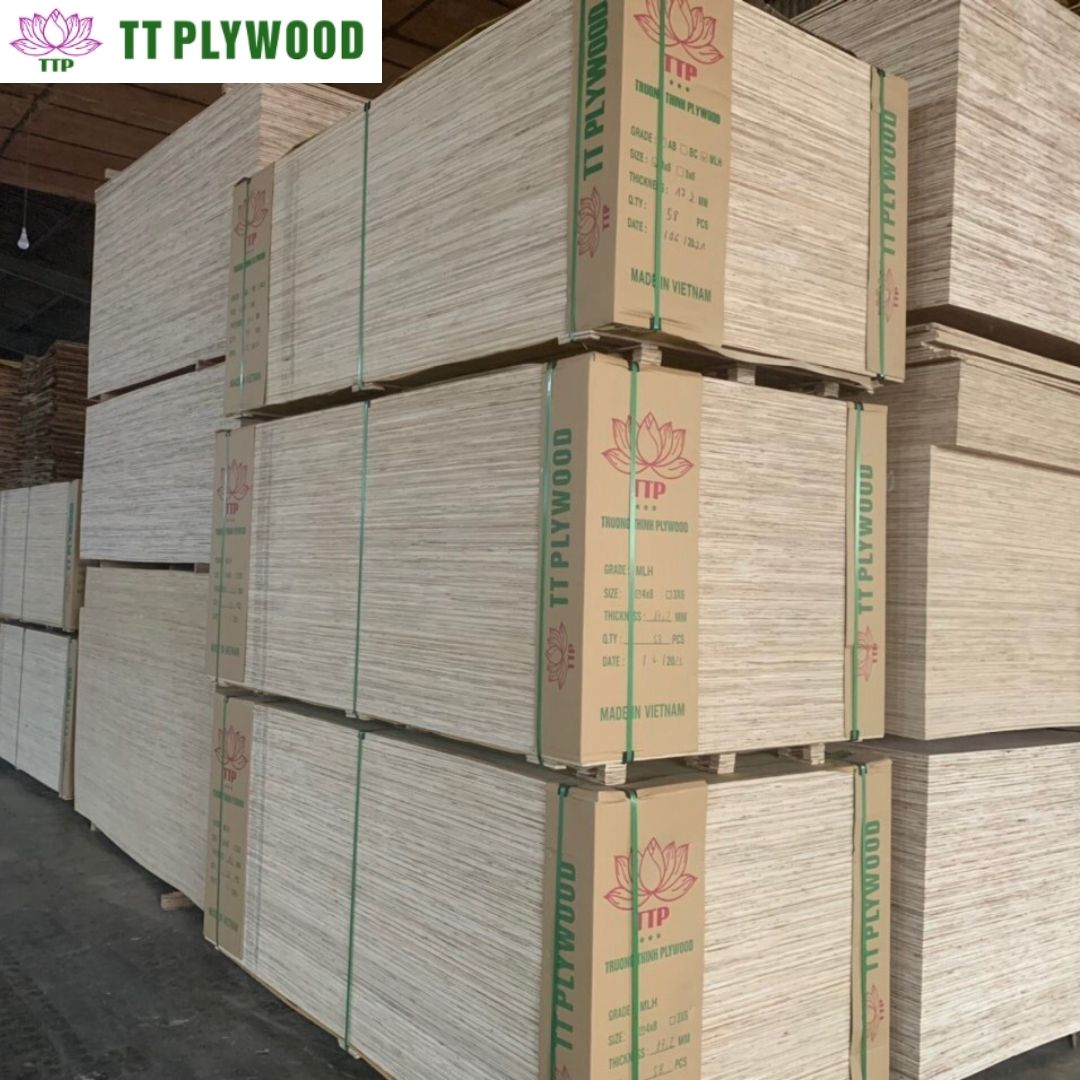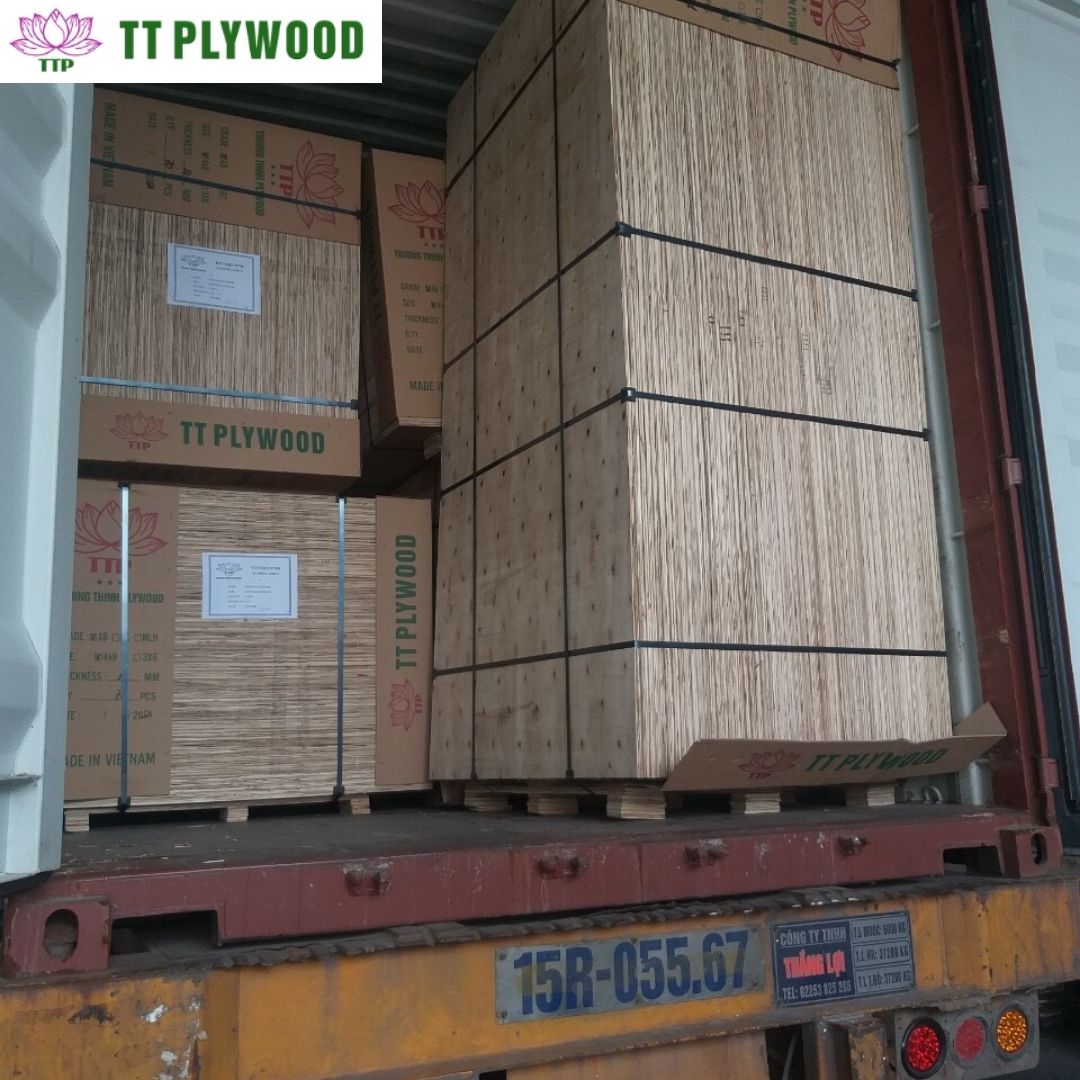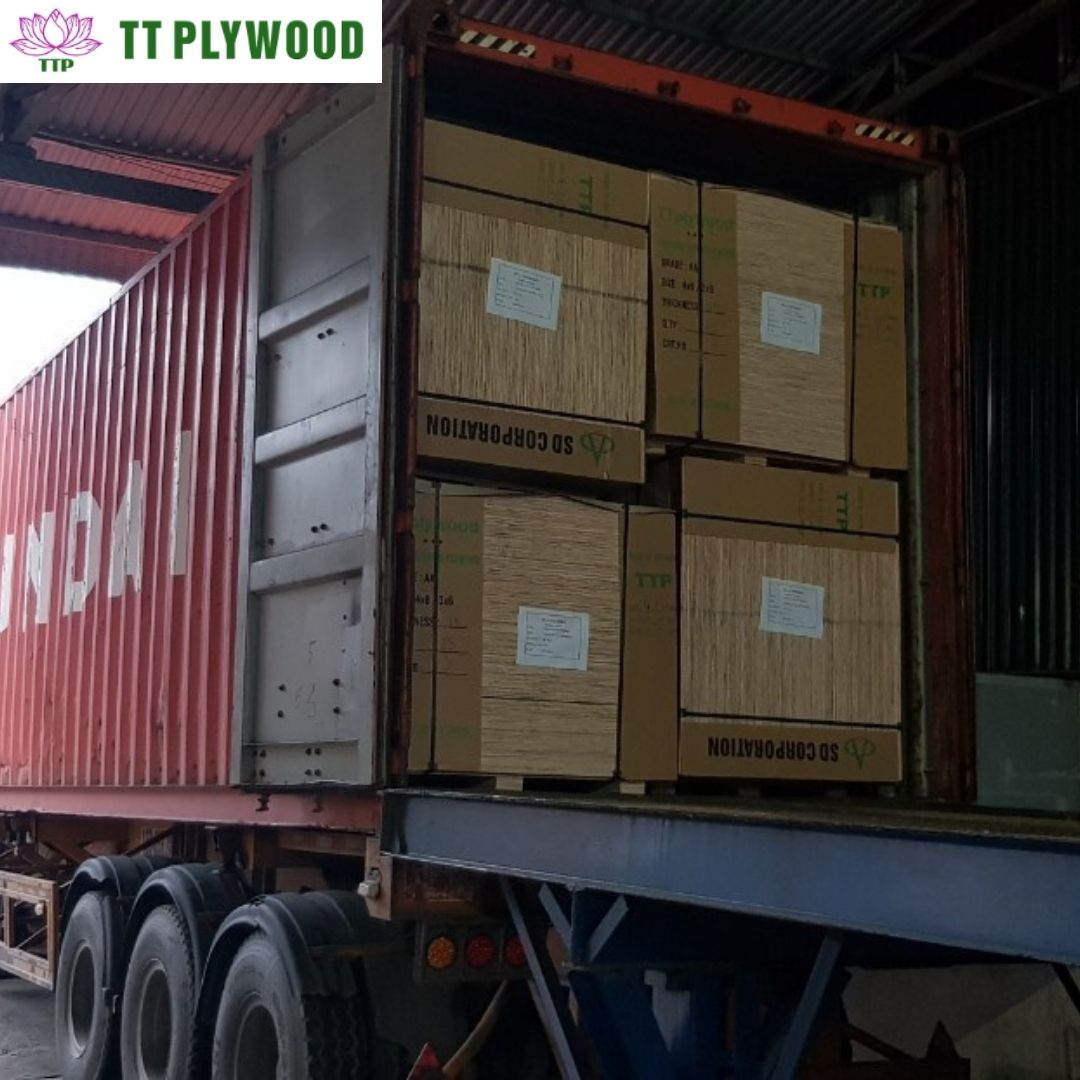 And now, the cargo is ready to load in container and deliver to the customer.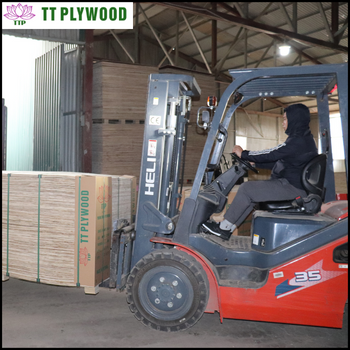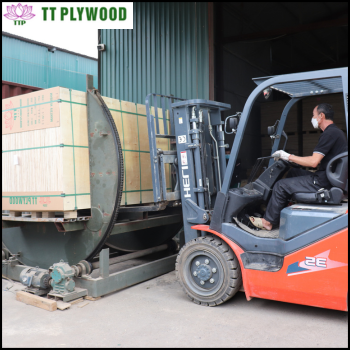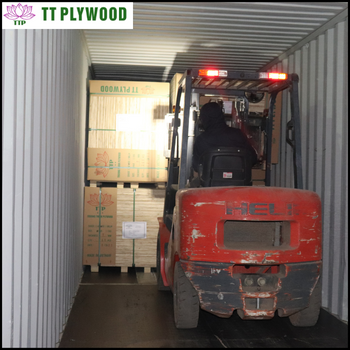 APPLICATIONS OF PACKING PLYWOOD
- Making pallets
- Making packaging, boxes for goods, machinery, electronic components
- Making shelves in the warehouse
- Making shielding inside containers
- Chair cushion pads
- Making bobbin
In addition, the plywood packing also can be applied to a number of products in the field of furniture or construction.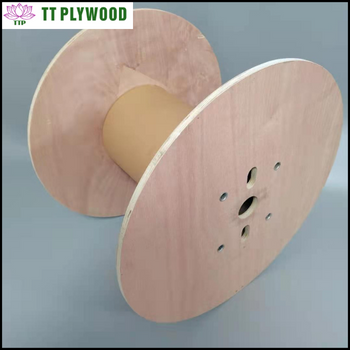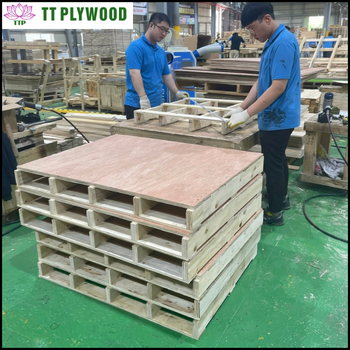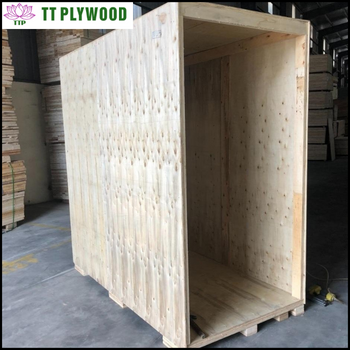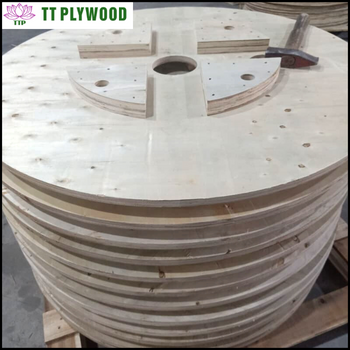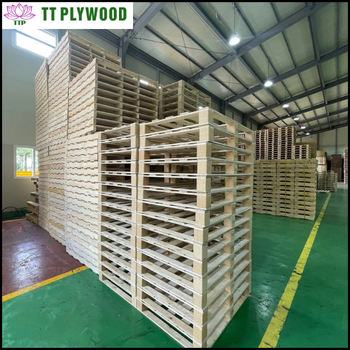 WHY WE SHOULD USE PACKING PLYWOOD?
- Cost-saving compared to other packaging materials, suitable for transporting and to protecting products safer and more reliable than carton package.
OUR QUALITY CERTIFICATION
During over 10 years in plywood industry, our company always try to serve our customer with most suitable and qualified products. Here are some certificates that indicate the specifications of our plywood, which has been exported to the US, India, Korea, Malaysia, Japan, etc.


If you are looking for a reputable supplier who can guarantee high quality, large volume and good price, please feel free to contact us
:
Hotline/WhatsApp/Line/Kakao: +84 326 942 288
Email: info@ttplywood.com
Website:
https://ttplywood.com/
Alibaba:
https://ttplywood.trustpass.alibaba.com/