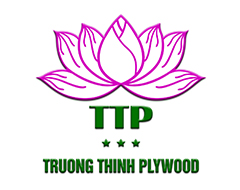 Posted by Đỗ Tiến Hải at 20/10/2023
Plywood is a versatile construction material that plays an important role in many construction and packaging projects. With a tightly bonded multi-layer wood structure, plywood offers outstanding advantages in durability and water resistance.

1.Structure
Plywood is created by laminating many layers of mass wood together, to create a board with uniform thickness and properties. The process of synthesizing cross-laminated wood enhances the strength and durability of plywood, making it popular for many construction projects, packaging..

2. Application
Plywood can be used in many different fields. During construction, it is often used to make partitions, floors, doors and external structures. In interior design, plywood is the main material for cabinets, tables, chairs and many other products. Industrial drums are used to make pallets, crates, etc.

3. Diverse Types of Wood and Veneer
Plywood can be made from many different types of wood such as hardwood, softwood or exotic woods. This brings a variety of colors, patterns and specialties to each piece. By choosing wood and veneer grading techniques, we can create products similar to natural wood.

4. Sustainability and Savings
Using plywood can help save wood resources because it takes advantage of more sophisticated wood, so each raw wood panel is used. This is consistent with maintaining environmental protection and efficient use of resources.
With its versatility, diversity and superiority, plywood is a great solution for modern design and construction projects.
With many years of experience in the field of plywood import and export, TTP is confident in bringing you all the best quality plywood products.
For more information about plywood, contact TTP. We have a professional team who will advise and answer you in detail.
👉TTP thanks customers for always caring, trusting, and using our company's products. To receive many price incentives and answer all your questions, please contact us immediately.
------------------------------------------
Hotline/WhatsApp/Line/Kakao: +84 326 942 288
Email: info@ttplywood.com
Website: https://ttplywood.com/
Alibaba: https://ttplywood.trustpass.alibaba.com/