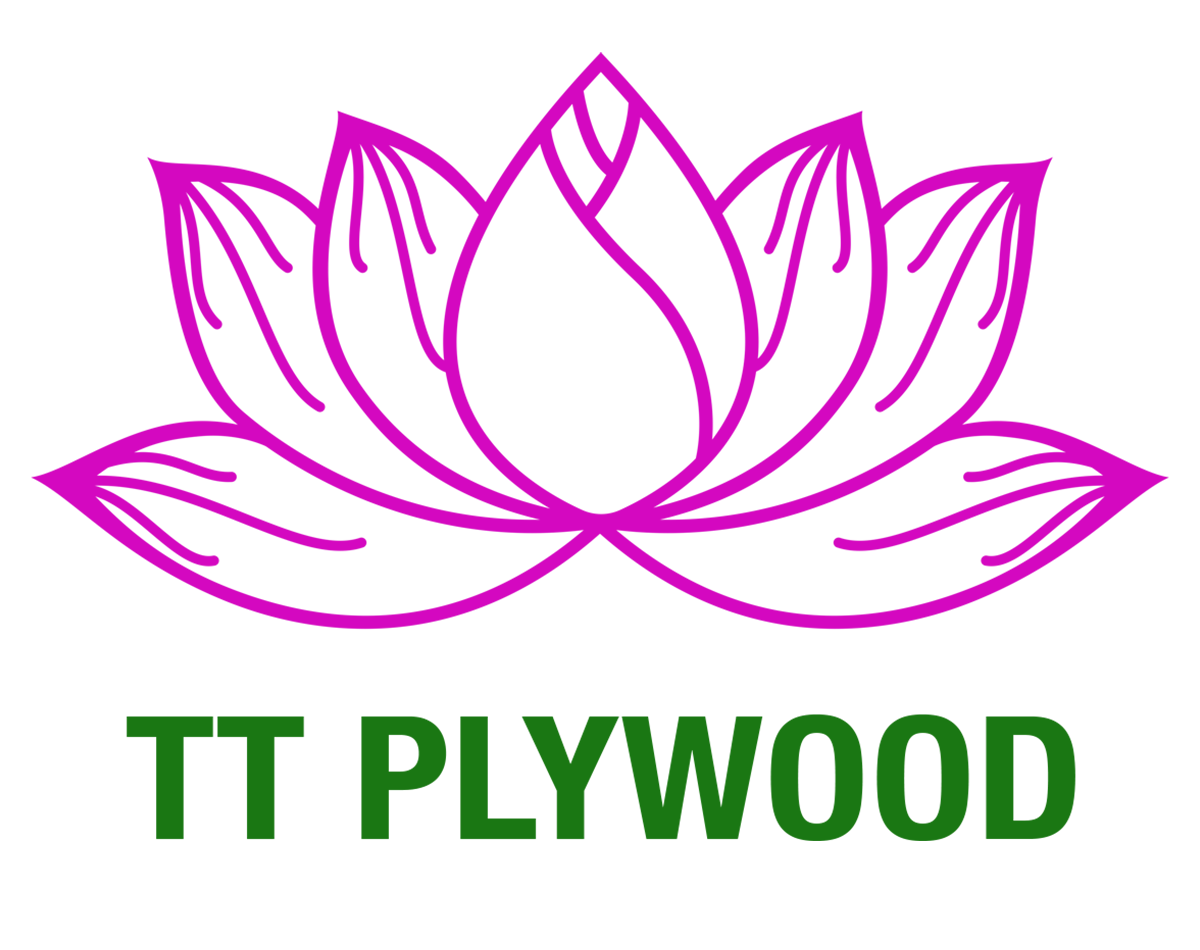 Posted by Đỗ Tiến Hải at 25/11/2022
It is difficult and takes a lot of valuable time for customers to read articles with long content, but TTP always wants to convey to customers articles that are practical and detailed, in order to help customers gain more experience when choosing reputable - high quality plywood in Vietnam.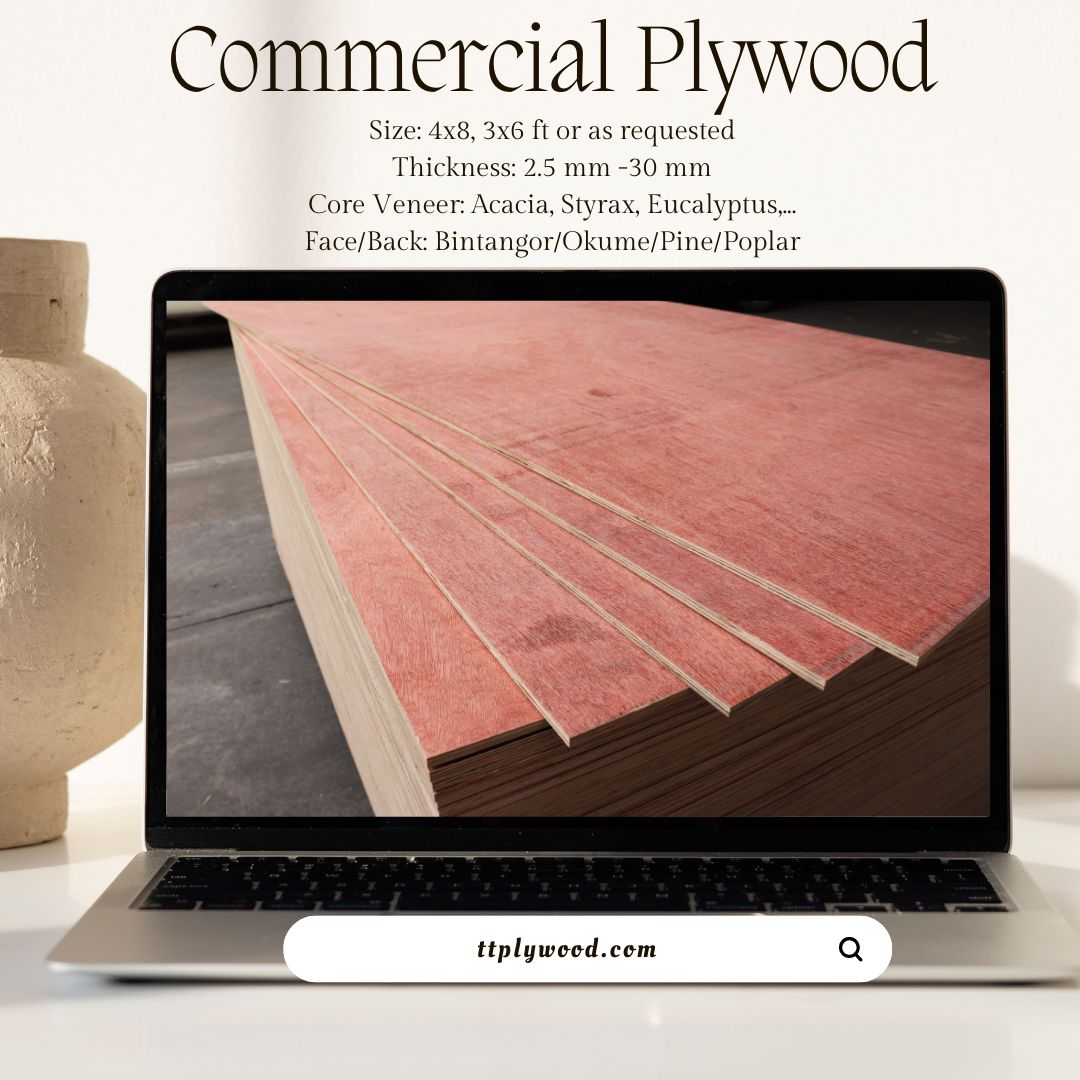 Commercial Plywood is used in many different industries and fields, may be for commerce and manufacturing also.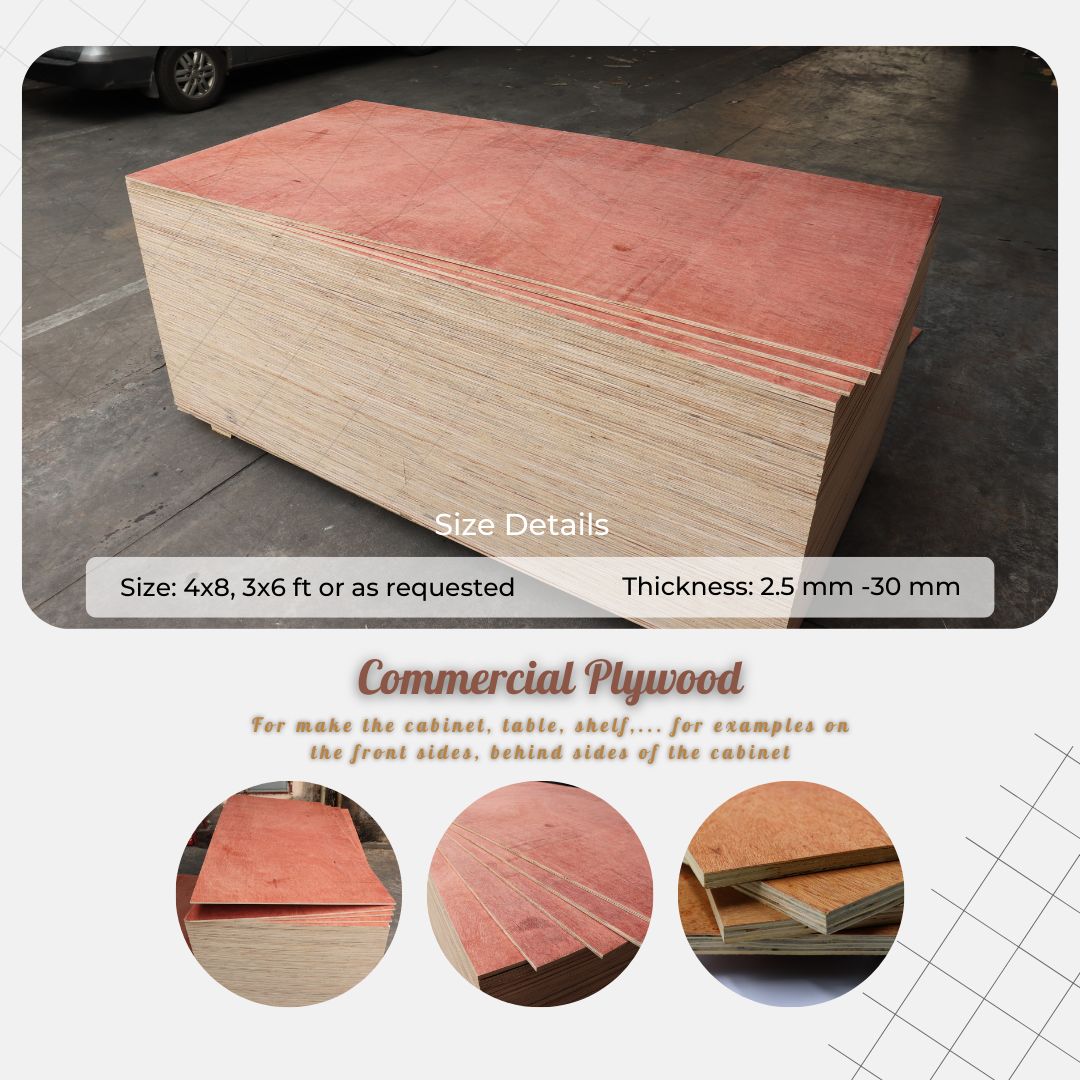 First, Commercial plywood is: Plywood used in packaging the precious and prime goods and products. With competitive price, it can help optimize costs for companies that want to substitute for natural wood. For this purpose, commercial plywood are often made from A, B, C core veneer mixed, and E2 glue.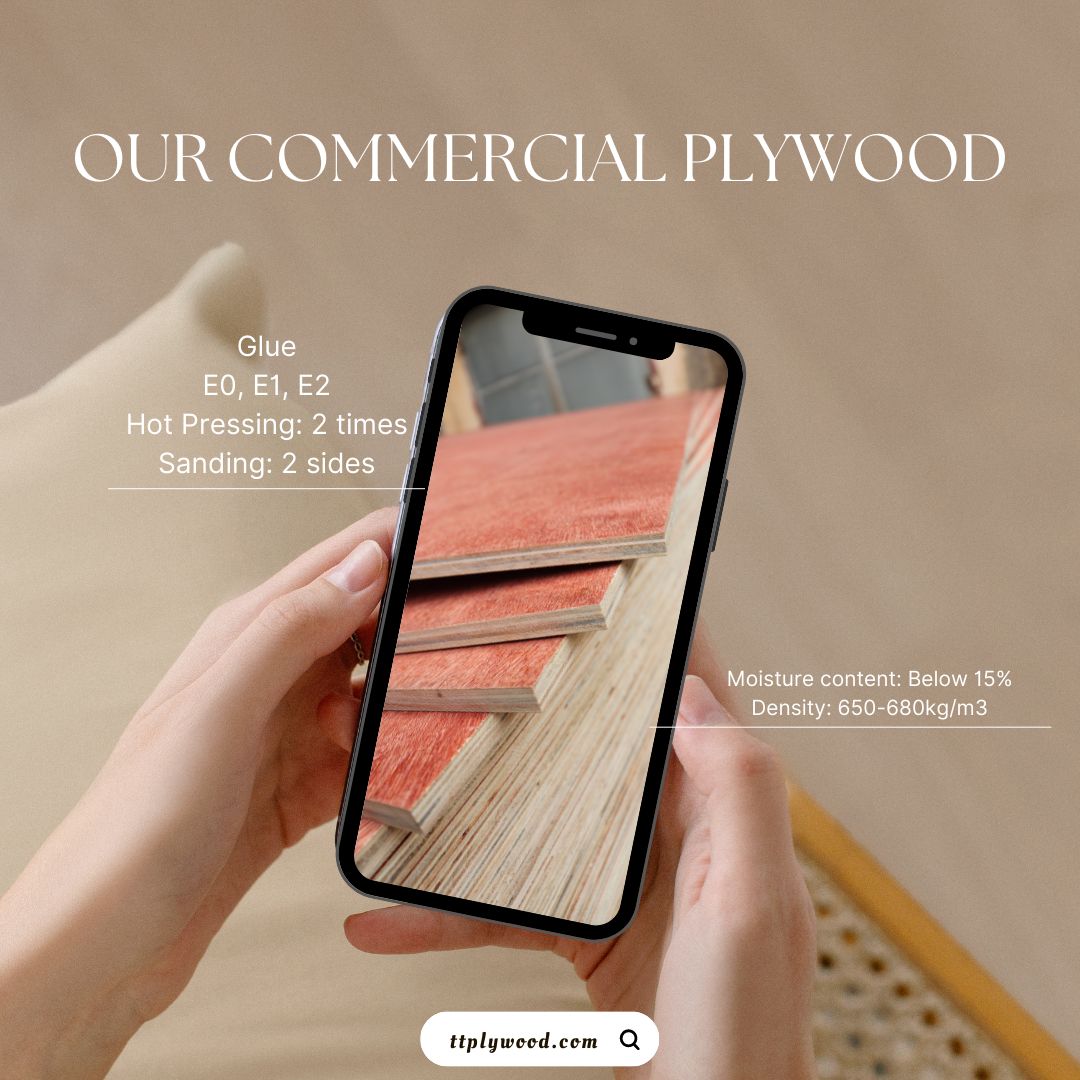 Commercial Plywood is also used to make the cabinet, table, shelf,... for examples on the front sides, behind sides of the cabinet, replacing natural wood to contribute to the protection of precious wood kinds. For this applications, higher standard of core veneer and glue are required, normally A and B core veneers and E1, E0 glue.
_________________________________
To shorten the time to learn and choose the suitable plywood product for your needs and projects, contact our sales team for a free - Fast - Effective consultation
Hotline/WhatsApp/Line/Kakao: +84 866 969 398 / +84 934 482 488
Email: sales@ttplywood.com
Website: https://ttplywood.com/
Alibaba: https://ttplywood.trustpass.alibaba.com/