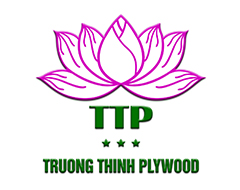 Posted by Đỗ Tiến Hải at 09/11/2023
Filling is an important step in plywood production. Each different padding method leads to products with different structures and standards.
Today, let's learn about how to stack 2 plywood products: LVL, packaging plywood and laminated plywood. Through that arrangement, what are the properties of these 2 products:
- For LVL: We will arrange the filler panels on the conveyor belt in the same vertical direction and secure with plastic pins. Such padding increases the strength and stiffness of LVL even though it is cut in small sizes.
- For glued plywood: Our workers arrange the horizontal, vertical and H-shaped method to avoid duplication, creating a strong and durable connection for the entire board.
Below is a video of TTP's padding process:
🤝For more detailed information, please contact us for the best products and most attractive prices. We will not let you down.
-------------------------------------------
Hotline/WhatsApp/Line/Kakao: +84 326 942 288
Email: info@ttplywood.com
Website: https://ttplywood.com/
Alibaba: https://ttplywood.trustpass.alibaba.com/