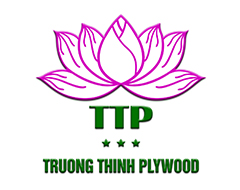 Posted by Đỗ Tiến Hải at 23/10/2023
Film-faced plywood or film-faced coffa is a type of industrial wood board, has many outstanding advantages, and is mainly used in construction. In addition, it can also be applied in many different fields that we rarely pay attention to. Next, we will summarize the outstanding features and uses of plywood and film-faced coffa boards.
Characteristics of film-faced Coffa plywood
Film-faced plywood is made up of thin layers of wood pressed together to form a thick, sturdy board, covered with a layer of water- and scratch-resistant film. The quality of plywood depends largely on the wood core, the glue layer between the boards and the outer film, but they often have the following common characteristics:
- The surface is smooth and glossy, ensuring aesthetics and helping to reduce scratches during transportation, while also saving time and costs when unloading the board because it does not have to be processed to remove the concrete stuck to the surface of the board.
- Thin layers of wood (veneer, veneer) are bonded together with glue (WBP) that has water-resistant properties so it is less susceptible to warping and damage in water or high humidity conditions.
- The surface covered by the film is a water-resistant glued paper film, so it has very good water resistance, creating a smooth shine, so the film-faced plywood can be reused many times.
- Light weight, easy to transport, construct and store.
- Easy to saw and cut to fit large structures and areas, helping to speed up construction progress.

Application of film-faced Coffa plywood

The most common use of film-faced plywood is to use it as formwork for floors, columns, and walls during construction projects. However, industrial plywood can also be applied in the following fields:
- Used in wooden furniture such as kitchen cabinets, beds, especially suitable for table and chair surfaces…
- Making industrial partitions, shipbuilding, container floors, etc.
- Use for flooring in classrooms, bedrooms, and offices. etc.
- Used in interior decoration and household woodworking. etc-
With the above characteristics and uses, this is a very popular type of plywood today. However, to choose a good type of plywood, you need to be careful to buy it at reputable addresses. With many years of experience, Truong Thinh company provides film-coated plywood panels with standard quality as well as the best prices.
🤝For more detailed information, please contact us for the best products and most attractive prices. We will not let you down.

-------------------------------------------
Hotline/WhatsApp/Line/Kakao: +84 326 942 288
Email: info@ttplywood.com
Website: https://ttplywood.com/
Alibaba: https://ttplywood.trustpass.alibaba.com/