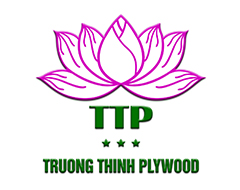 Posted by Đỗ Tiến Hải at 13/11/2023
Drying the veneer before producing plywood is an important step to ensure the quality and stability of the final product. It helps create plywood with ideal properties for many different applications in construction and furniture manufacturing.
- Water Removal: Drying the filler removes water from the wood. Natural wood often contains a high amount of water, and this water needs to be removed to ensure the stability and durability of the plywood. Undried wood may shrink or deform as water evaporates after the product is finished.
- Increases Flexibility: Drying helps create plywood with more elasticity. This is important because the plywood will be used in applications that require warp resistance or elasticity, such as flooring or furniture.
- Avoid mold and mildew: Wet wood can create ideal conditions for the growth of mold and fungus. Drying helps remove moisture contamination and keeps the wood cleaner and more durable.
- Improved Stability: Drying helps reduce shrinkage and expansion of wood after the product is completed, helping the product maintain its original shape and size under different environmental conditions.
- Compliance with Quality Standards: Drying according to standard procedures helps ensure that the final product meets quality standards
🤝For more detailed information, please contact us for the best products and most attractive prices. We will not let you down.
-------------------------------------------
Hotline/WhatsApp/Line/Kakao: +84 326 942 288
Email: info@ttplywood.com
Website: https://ttplywood.com/
Alibaba: https://ttplywood.trustpass.alibaba.com/