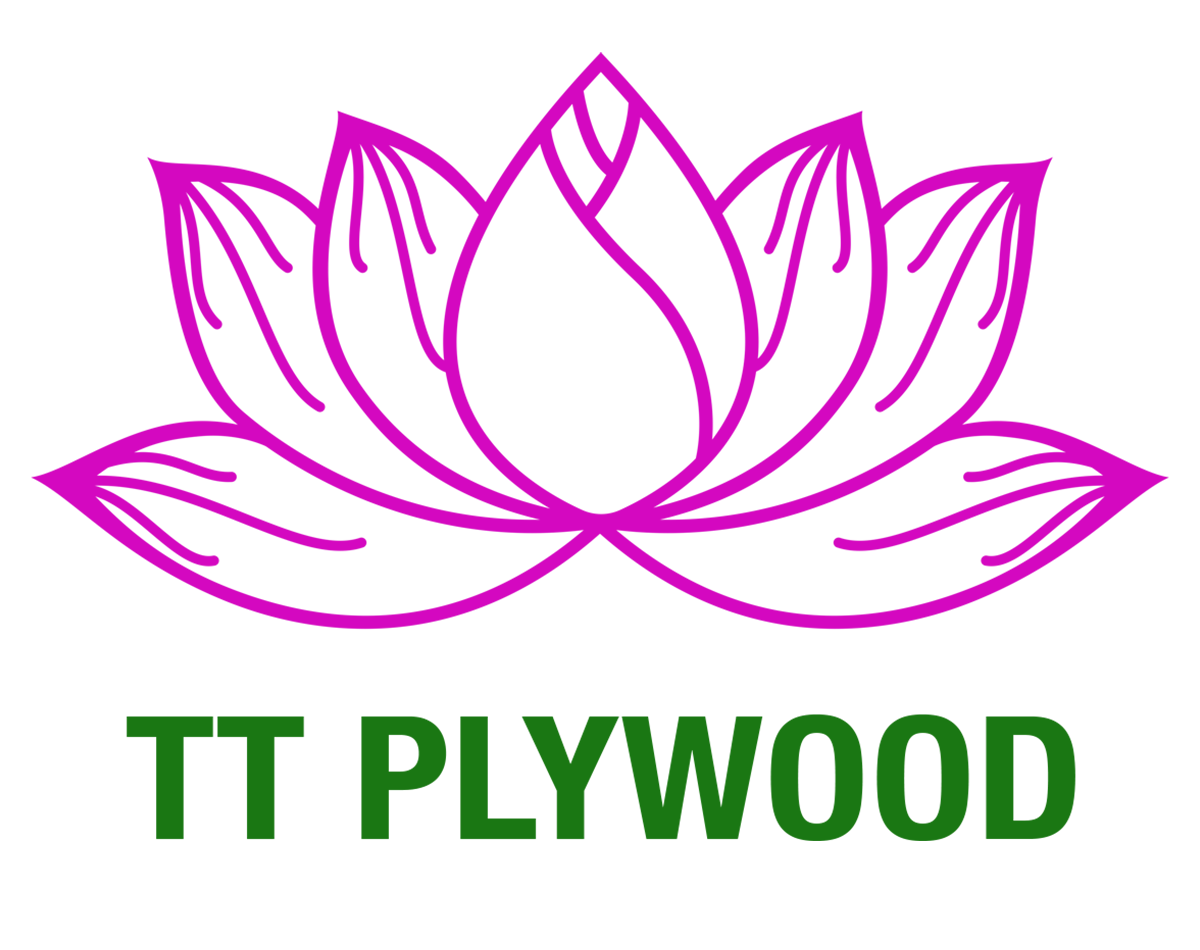 Posted by Đỗ Tiến Hải at 18/11/2022
📌 For plywood trading, logistics companies, crate manufacturer or companies that use wooden boxes and pallets to pack goods, finding a source of high quality plywood with reasonable price are the top two priorities, but many people find it very difficult because of many factors, especially they are not really sure about the quality of goods from plywood suppliers in Vietnam and encounter many obstacles in the process of negotiating to match prices and customs procedures, documents.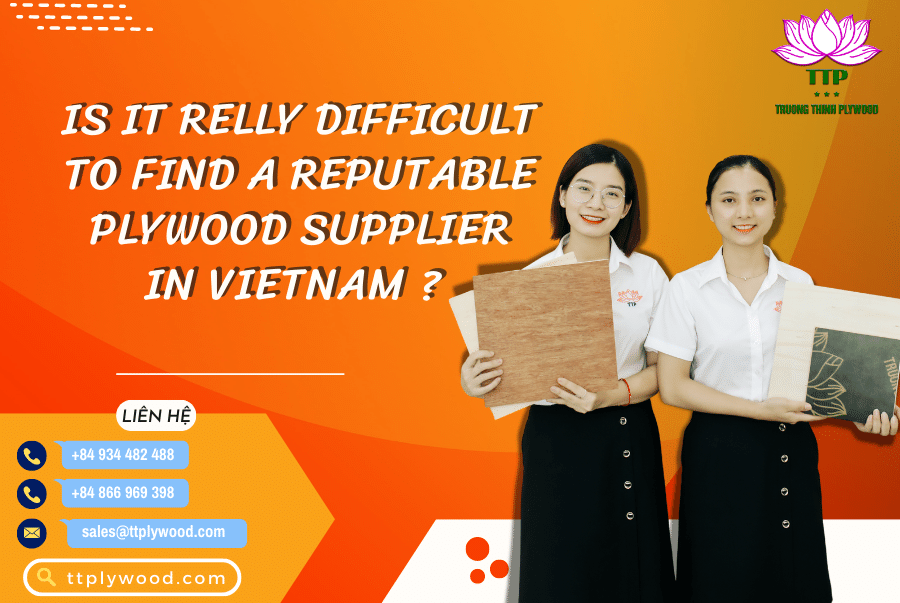 📌 For those who are looking for suppliers and sources of plywood products, that difficulty is clearly shown in the purchasing process, many long-term customers of TTP confided that: "It is really difficult to find a reputable plywood supplier in Vietnam, until working with TTP, that difficulty is completely solved because of TTP's professional work.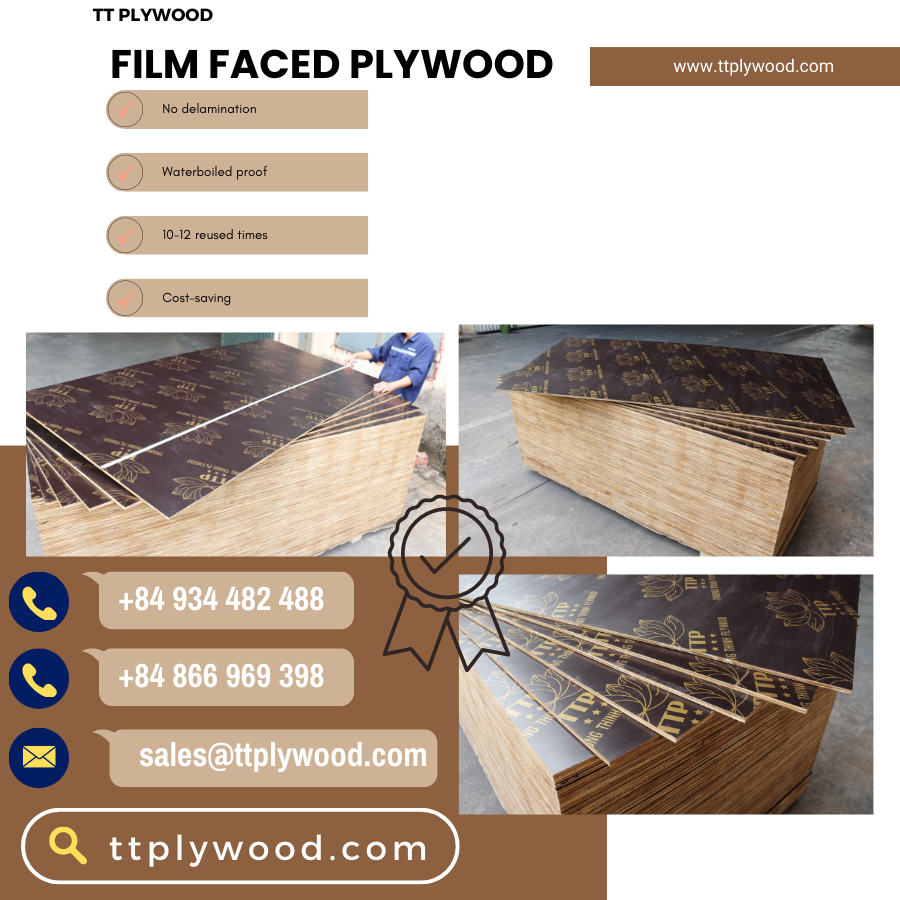 👉 To assist in finding a reputable plywood supplier in Vietnam, TTP with 9 years of experience has built a very professional production and sales process with a variety of products such as: Packing Plywood, Commercial Plywood (MLH), Film Faced Plywood (FFP, Tego), LVL, Chip Block....
✅ Products are manufactured by workers with many years of experience (>5 years) and carefully selected materials, supervised by production managers.
✅ Products are manufactured and continued to be inspected by the QC team 1 by 1 pcs, ensuring that product defects are minimized before reaching customers.
✅ TTP's products have passed many quality tests, obtained many certificates from expert organiztions.
✅ Sales - Docs - Logistic team with many years of experience, fluent in English, in-depth knowledge of incoterms, contracts, payment, customs procedures of each type of goods and always try to enhance our skills, so that we can support to our dearest customers.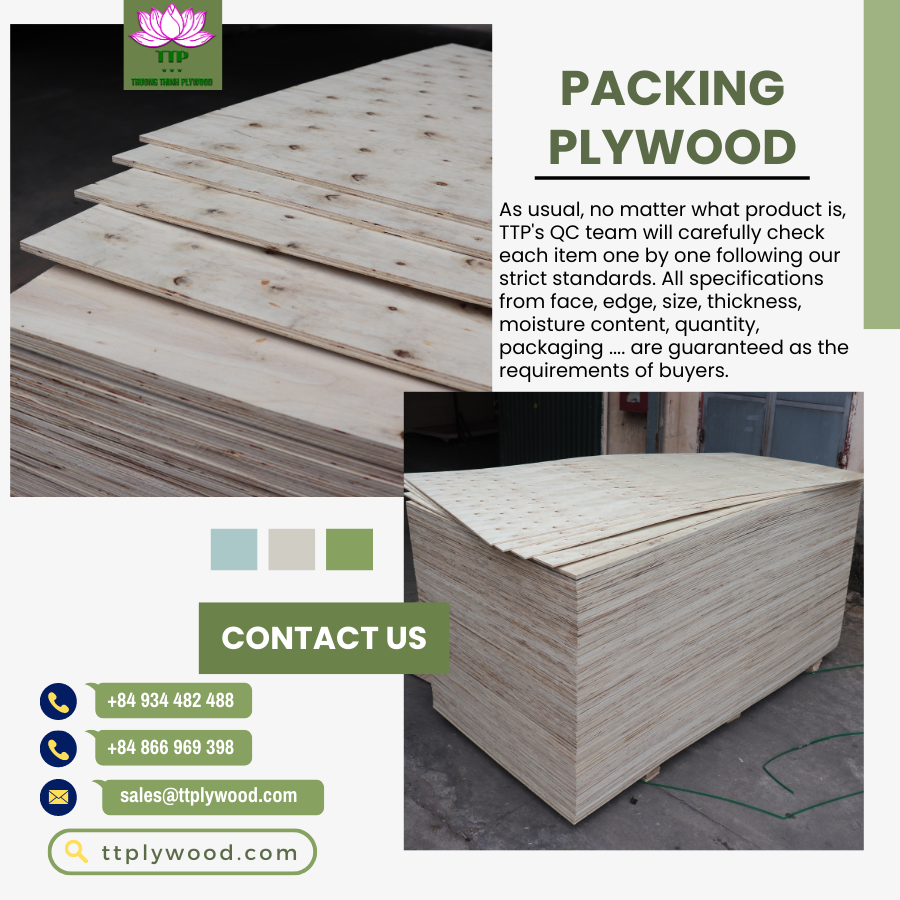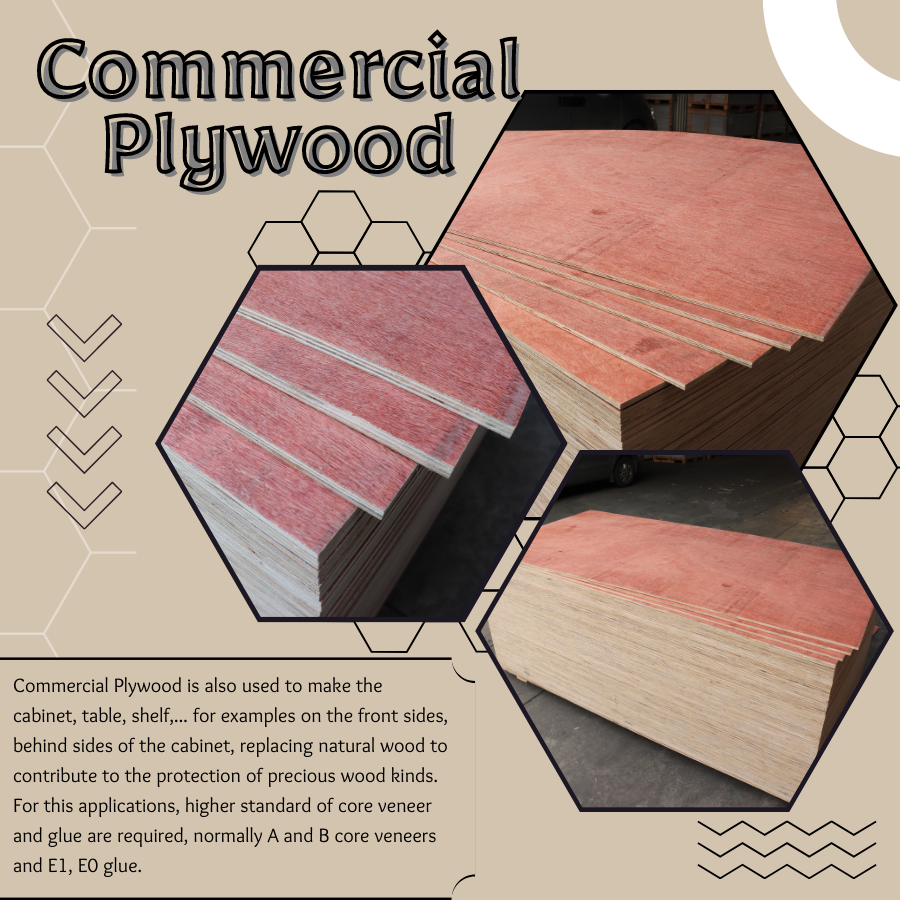 With our strengths, we can certainly give you assurance and trust when working, solving all the risks and difficulties that you may face with when looking for plywood suppliers.
__________________
If you are looking for reliable plywood supplier, please don't hesitate to contact us:
Hotline/WhatsApp/Line/Kakao: +84 934 482 488 / +84 866 969 398
Email: sales@ttplywood.com
Website: https://ttplywood.com/
Alibaba: https://ttplywood.trustpass.alibaba.com/