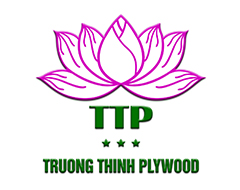 Posted by Đỗ Tiến Hải at 13/04/2023
Why Laminated Veneer Lumber Makes the Perfect Material for Bed Frames?
Benefits of LVL for Bed Frames
LVL is stronger than traditional wood, ensuring that your bed frame will provide a sturdy and supportive base for your mattress.

LVL is resistant to warping, twisting, and splitting, making it a reliable choice for a long-lasting bed frame.

LVL is eco-friendly, as it is made from sustainably sourced wood and uses less material than traditional solid wood.
Design Inspiration for Modern LVL Bed Frames
Share images of modern bed frames made from LVL, highlighting the unique grain patterns and sleek, minimalist designs.

Showcase the versatility of LVL by featuring bed frames with different finishes, such as a natural wood look or a painted finish.

Offer tips for creating a modern LVL bed frame, such as incorporating metal accents or using unconventional shapes or angles

-------------------------------------------

Hotline/WhatsApp/Line/Kakao: +84 326 942 288

Email: info@ttplywood.com

Website: https://ttplywood.com/

Alibaba: https://ttplywood.trustpass.alibaba.com/